In this video we answer the simple question, do I need towing mirrors for my caravan?
We speak to a former police officer and instructor from Towing Solutions in Macclesfield and go through a demonstration to show how important towing mirrors are when on the road.
Do I need towing mirrors?
Yes. If your caravan is wider than your tow vehicle it restricts the view – and the driver's and passenger side car mirrors can't see through the caravan. So your towing mirrors extend the view from the driver's position to the back of the caravan and the blind spot to the side of it.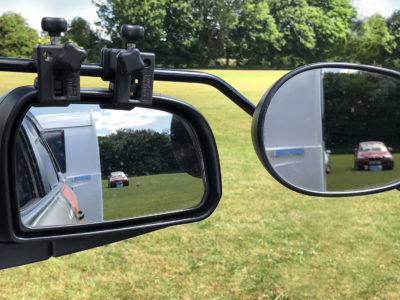 What does the law say?
You have to be able to see a position 20 metres to the back of your caravan and four metres outside of it. Towing mirrors allow you to see that triangular area that your car mirrors can't.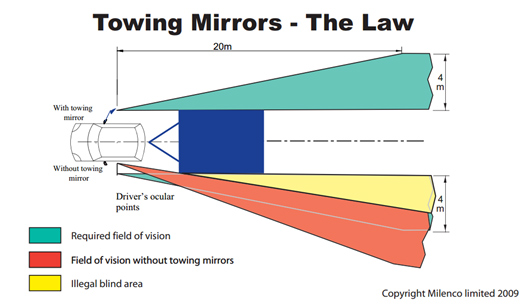 "Without the extendable mirrors covering the blind spot, your safety is at risk and other road users' safety is at risk," said Frank from Towing Solutions.  "They give you that extra field of vision when taking those simple manoeuvres, particularly on a dual carriageway or motorway."
The Caravan Safety and Security Group have said that many drivers wrongly believe that because they are towing with large 4×4 vehicles, towing mirrors are not needed. Those towing 8ft wide caravans now in circulation will ALWAYS need them.
Leisure Vehicles Officer Tim Booth has been at many recent checks across the country and said lots of fixed penalty tickets had been issued to caravanners not having or using towing mirrors.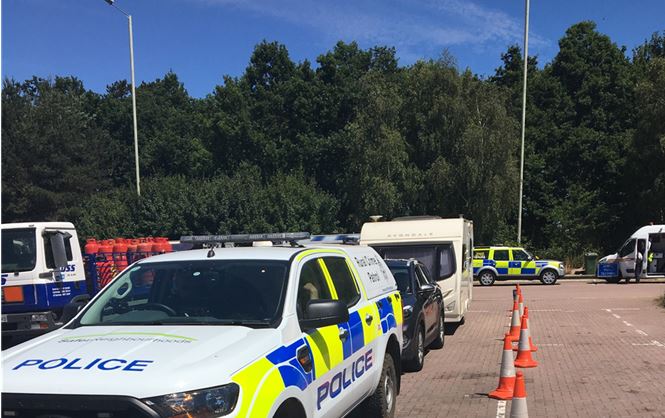 "It's a major safety concern how many owners are not using extendable mirrors," said Tim. "The law around towing mirrors applies in 99 per cent of cases where a caravan or wide trailer is being towed. A £50 fixed penalty is often more than the cost of a set of towing mirrors – it's a small price to pay for everyone's safety on the roads."
For more information about the law and European regulations check out our gear guide which also includes the different types of mirrors available for your tow car.
Over to you…
Do you see many caravanners without towing mirrors when on your travels? Are you aware of the legal requirements? Feel free to add your comments in the box below.
Search our blog
---