A caravan kettle is an absolute must for any caravanning or camping trip!
So last month, as well as our guide to kettles for caravans, motorhomes or campervans, we teamed up with Outwell® to give away a 2.5L Collaps Kettle, along with a 1.5 litre Remington Vacuum Flask.
And after almost 1,000 entries, congratulations go to Sterling Continental caravanner Mark Robinson from Northamptonshire. He'll be able to enjoy plenty of hot drinks in his tourer as he wins the space-saving collapsible kettle and stylish jug-style flask in pale blue.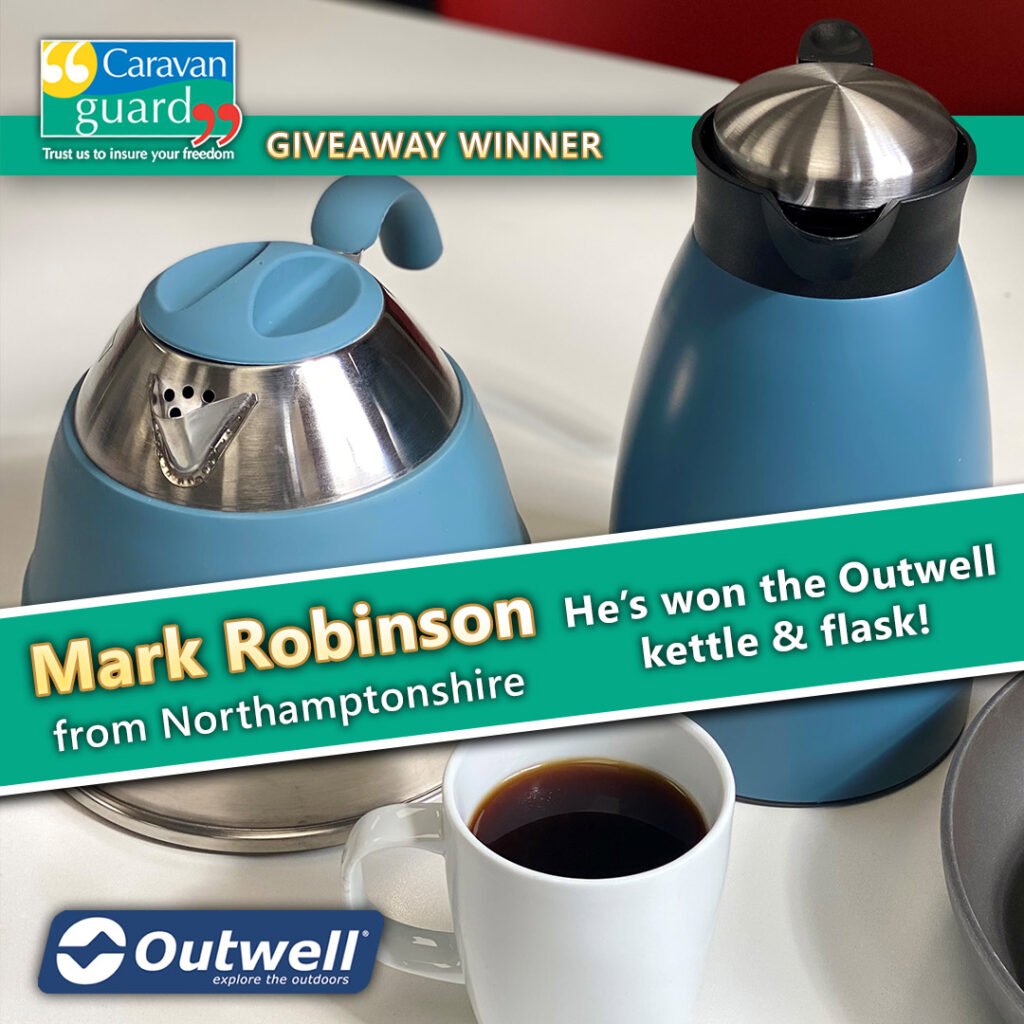 Visit the Outwell website for more information about their cooking and beverage accessory range.
Search our blog
---