We loved reading your stories about the make of your first motorhome in our latest community poll.
With more than 450 votes and lots of manufacturers and different styles of motorhomes to choose from, one just about came out on top with 10 per cent the votes.
Here's the results…
Auto-Sleepers, which has been building motorhomes since 1961, took first place as the most popular motorhome for first timers – 10% chose the Cotswolds based brand. But it was closely followed by Volkswagen and Elddis, who notched up 8 per cent of the votes.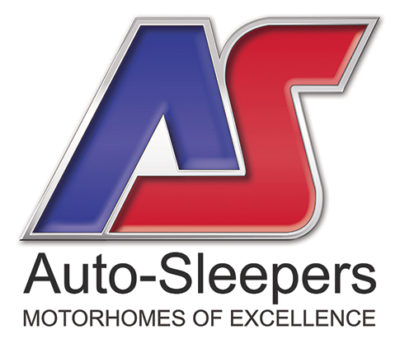 Next up was Auto-trail and Swift with around 7% of the vote. Also making the top 10 first motorhome list were Bessacarr, Hymer, Burstner, CI Motorhomes and Bailey. Bailey has quickly become a popular choice for first time motorhome owners despite only entering the motorhome market in 2011.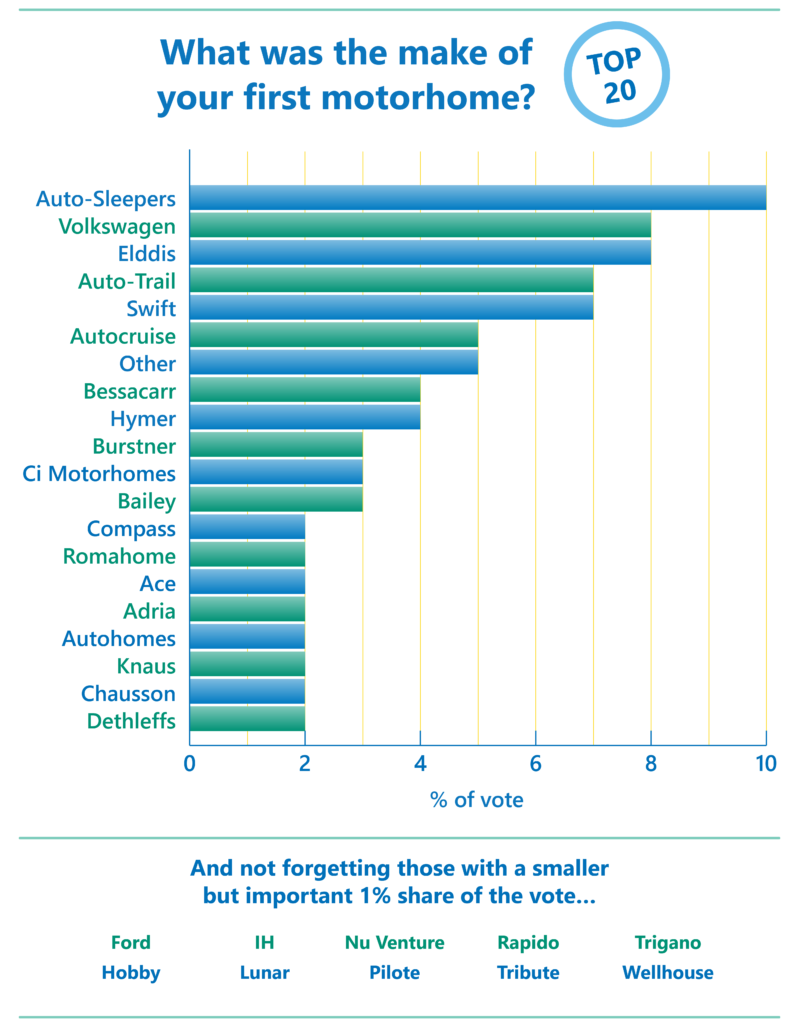 With so many choices out there, many makes received a small number of votes, and a few failed to get onto the scoreboard, despite hundreds taking part in the poll.
Here's what some of you had to say…
Second ranked VW has been around a while but many independent convertors have produced their own versions Transporter based campervans. Here's what Eddie Vincent had to say about his first motorhome: "Mine was a 1960 VW Devon conversion, even had a clay-lined fridge. A family of five so had to have an awning on side. 1200cc but had great fun."
And Barry Carter travelled all over the UK after buying a new Elddis Suntor Autoquest 400 in 2005.
"As motorhome prices go it was cheap but well-built and had four berths," he said. "We went all over the UK and had a lot of fun with it. After two years we part exchanged it to move up to a Swift Bessacarr E600 and got back virtually what we paid for it. Our reason for selling was to get two passenger belted seats, due to a change in the law affecting the grandchildren travelling with us and which the Elddis did not then have, otherwise we probably would still be using it now. It was a great motorhome."
Elddis do now have a belts = berths policy.
Graham Cock is a Hymer fan: "You can't beat a Hymer. Comfortable, and does what you need it to," he said.
Frankia and LMC didn't make the top 10 but they still got a vote each.
Michael Peters bought a Frankia motorhome eight years ago: "How can I better it? I can't. Superb design, quality and customer service."
Caroline's first motorhome was an LMC Liberty: "A super motorhome, about 7.7m long with an island bed – which we bought in Germany," she added.
Thanks to everyone who took the time to vote and share their stories.
Cost to insure: *
---
factfile
| | |
| --- | --- |
| Model | |
| Base vehicle | |
| Axle type | |
| Dimensions | |
| Shipping length | |
| RRP | |
---
Search our blog
---