All 2017 Swift Group caravans and motorhomes are factory fitted with a new proactive GPS security tracking system called the Swift Command Tracker by Sargent.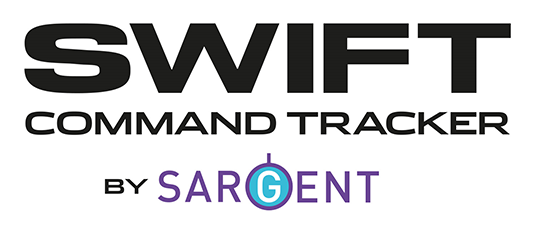 The device has been awarded Thatcham Category 6 approval which will mean extra peace of mind and insurance discounts for buyers of 2017 Swift, Sterling, Sprite, Autocruise, Escape and Bessacarr models.
We caught up with Ian Sargent (pictured left below) from Sargent Electrical Services, who developed the new system, to ask him about the benefits it will bring to Swift caravan and motorhome buyers.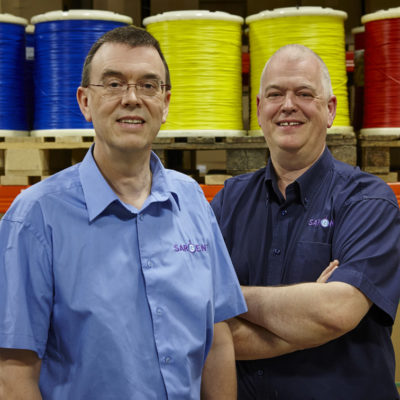 What are the main benefits of the new Swift Command Tracker?
By far the greatest is peace of mind, with 24/7 monitoring by a Thatcham approved monitoring centre which provides direct liaison to the police in the UK and law enforcement agencies throughout Europe. The system has been designed and is fully integrated to the caravan or motorhome's electronic control system and  can therefore provide vital data directly.
Because the system is Thatcham Category 6 approved, this dictates that the system is pro-active, so in the unfortunate event of a theft or attempted theft of a Swift caravan or motorhome, the monitoring station is alerted and can take action immediately. As time is of the essence there's no delay in both monitoring and contacting the customer and/or the police.
How does the tracking device work with the Swift Command control system?
When we designed the Swift Command System we already had the ability to locate the vehicle, and so it was a natural progression to have the system achieve or indeed exceed the Thatcham Stolen Vehicle Tracking (STV) Category 6 standard, which was awarded in August 2016.
Both the App and web-based remote functions are also part of the Swift Command control system and are used to check things like power supply, as well as allowing owners to subscribe, renew or check the details of the tracking element of the system.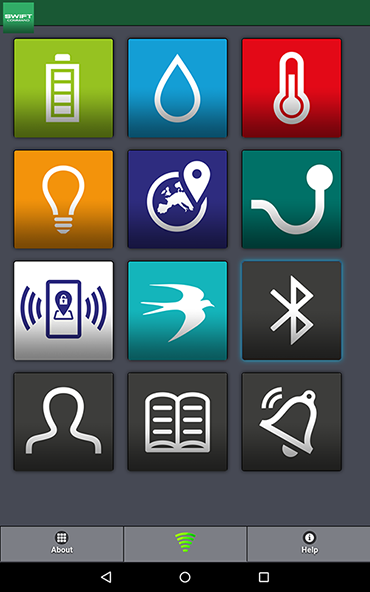 Why is the device described as pro-active?
Pro-active is really a definition of the Thatcham specification which essentially means the caravan or motorhome is being remotely monitored and if an event or trigger is seen then the monitoring centre directly contacts the customer within seconds of such a violation to check the validity of that event and take subsequent action, whether that be an accidental activation or full track on and Police direct liaison.
As with anything of a similar nature the speed of response is everything, as the quicker the police are advised the greater the likelihood of interception and recovery without any damage being incurred to the caravan or motorhome. The Thatcham requirement also stipulates bi-directional communication and street level mapping to ensure accurate tracking and data.
How long will the device operate for on a fully charged leisure battery when a caravan or motorhome is in storage? What happens if battery power runs out or fails?
Unlike most tracking systems the Swift Command Tracker boasts a four-year internal battery, so we really don't rely on the leisure battery – but if one is present then it will use a very small amount (around 1mA).
Both the leisure battery and the internal batteries are monitored and an alert is sent via email, text or telephone to the customer in the event of the battery running low or being disconnected. Swift Command also provides the ability to look at the history of the leisure and (vehicle battery in a motorhome) to ascertain its condition.
Does the device work abroad?
Yes we cover more than 35 countries in Europe. There's a full list on the Swift Command website.
How do 2017 Swift Group caravan or motorhome buyers activate the device?
Simply visit the Swift Command website , select the "register button", complete the form and follow the instructions on screen.
How much does it cost to subscribe? What's included in the subscription?
The subscription is £95 per year. Subscribers can choose to buy a year at a time or a three years at once – there's no cost penalty for only taking a year. Everything is included within the subscription, there are no hidden subscription costs just constant assurance that the caravan or motorhome is being monitored.
Are you expecting many Swift Group buyers to pay for the subscription?
Yes, when you consider the peace of mind such a system can give and the large insurance savings on offer from insurance specialists like Caravan Guard. We think the subscription is good value for money when you think of the speediness of potential recoveries enabled by the device's pro-active capabilities, which could not only mean the safe return of a stolen caravan or motorhome, but also items kept inside many of which could have sentimental value.
What does Thatcham Category 6 approval mean?
It makes sure we have an audited product, production and installation verified by Thatcham themselves. The standard sets out a whole raft of specific requirements for Stolen Vehicle Tracking as a minimum, such as battery back-up capability, both in normal use and in full tracking modes, bi-directional communication, street level mapping, police licensed security agreement and positional data store and illegal motion detection. I could go on but I won't!
Why do you think caravan and motorhome security is so important to Swift as a caravan and motorhome manufacturer?
With great designs and products, Swift are looking to push the industry/market forward and this is a great example. Swift and Sargent have always taken security seriously and are always looking to improve this within the leisure vehicle market.
Insurance considerations
Here at Caravan Guard we're delighted Swift have decided to fit a Thatcham Category 6 approved tracking system to all their latest models, which will not only give that extra peace of mind for caravan and motorhome owners but they'll also be rewarded with a reduced insurance premium. If the device is activated, 2017 Swift caravan owners will receive a 15 per cent discount and for 2017 Swift motorhome owners, a 25 per cent discount will be applied. In addition until the end of 2017, buyers of 2017 Swifts with this device fitted and activated also qualify for our 10% touring caravan club and 2.5% motorhome club insurance discounts.
Over to you….
Is a tracking system or device on your caravan or motorhome important to you? Have you any stories to share of your 'van been recovered via a tracker?
Cost to insure: *
---
factfile
| | |
| --- | --- |
| Model | |
| Base vehicle | |
| Axle type | |
| Dimensions | |
| Shipping length | |
| RRP | |
---
Search our blog
---