You might not be using your caravan or motorhome much, or even at all, during the winter months, but is its security still your number one priority?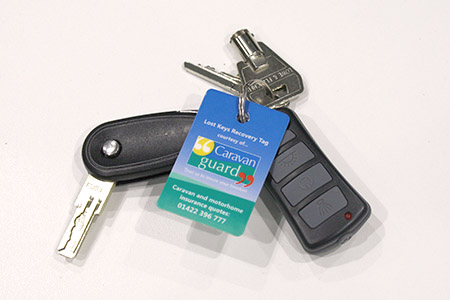 It could be out of sight, out of mind, if it's locked up in storage away from home, but are your keys safe and out of harm's way?
Whether the touring season is in full swing or not, the loss, theft or damage to your vehicle's keys and control fob has the potential to leave you both stranded and significantly out of pocket. Follow our advice below to protect your caravan or motorhome keys.
How common is loss or theft of keys?                        
Thankfully, here at Caravan Guard, we don't get too many claims for lost or stolen keys, although claims are slightly up this year. Half of those were for caravan and motorhome keys that were stolen. Caravan keys seem to be stolen from the car being used to tow it and motorhome keys are more often stolen when the owners' house has been broken into. So, it's really important to keep your keys out of sight and in a safe place.
What to do if your keys are stolen?
If your keys are stolen you should first report the crime to the police before telling your insurance provider. It's important to secure your motorhome or caravan quickly, so contact a locksmith or your dealership to get the locks replaced as soon as possible.
In the meantime, it's advisable to stay with your motorhome or caravan and secure your vehicle with alternate security such as steering wheel locks or wheelclamps, and perhaps block your 'van in with another vehicle.
You might be able to make an insurance claim for the replacement locks and keys depending on who you have insurance with – Caravan Guard's caravan insurance policy offers £500 of cover for replacement of stolen keys and its motorhome policy offers £1,000 of cover for replacement locks, keys and transmitters following the theft of motorhome keys (benefits subject to excess, terms, conditions and underwriting criteria – view our policy booklets online to find out more).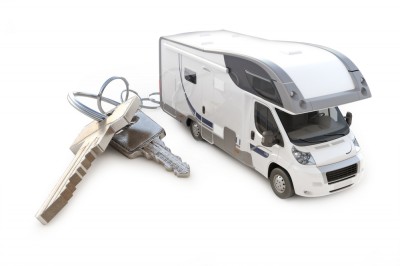 What if I lose my keys and don't have a spare set handy?
As a precautionary measure for all motorhome and caravan owners, it's worth writing down your key number with any paperwork that is not kept inside the 'van so you can pass this on to a locksmith in the event of needing a new set of keys.
Also bear in mind when you buy a caravan or motorhome you should be given a spare set, so it's always worth keeping them securely separate from your main set, in case you do lose a set. You could keep a note of your key number on the spare set so you can easily get a replacement made if necessary.
If you have lost your keys though and don't have the key number, in the first instance, it's best to inform the dealer where you bought your caravan or motorhome from to see what help it can give. It should be able to get in touch with the manufacturer to find out the relevant key number.
You'll need to get a new set of keys made through a locksmith, but they'll need the key number from the barrel of the lock. In the case of a motorhome where immobilisers are fitted, keys have an embedded electronic transponder chip to start the engine, therefore a specialist auto locksmith may be required.
How can I keep my keys safe?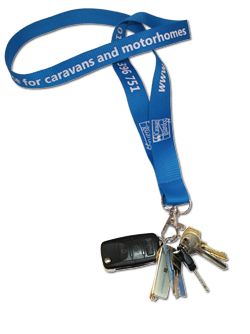 Always lock your caravan or motorhome and take your keys with you.
Buy a cheap lanyard to keep your keys together and safe around your neck for the duration of your holiday – or even when pitching up.
At home, always keep your caravan keys in a safe place which is out of sight and away from windows and doors. If you're burgled, you don't want to lose your caravan or motorhome as well. We have previously issued more extensive advice on keeping your motorhome keys safe from theft in this blog prevent your keys and motorhome being stolen.
NEVER keep your keys in your car or motorhome glove box.
When buying a motorhome or caravan, always ask the dealer or previous owner for two sets of keys or make a note of the key numbers in the event that they are stolen or lost so you won't have to replace your locks.
Don't keep all your security device keys (main key and spares) on the same fob – make sure you have a spare set for all the different components, such as wheel locks, again kept somewhere safe.
Don't put your name, address or registration details on the key fob. When out and about, don't leave them unattended in your bag or jacket pocket.
Invest in a key tracking device or key recovery service (see below)
Key tracking devices…
There's always a bit of tech out there as well for those who are prone to losing things. There are a number of Bluetooth and GPS tracking devices which you can attach to your keys. We took a look at a couple that have received good reviews.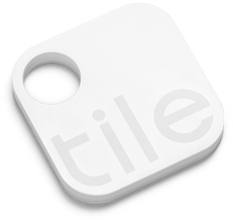 Tile is a tiny Bluetooth tracker which attaches to your key fob and helps find your lost stuff in seconds via an App on your phone.
The Tile App on your Android or iOS device lets you sound the alarm on any object you've misplaced. Tap the Find button in the app, and the Tile will start playing a jaunty tune until you tap the Find button again. A map built into the app displays the last location your Tile was logged. To find out more visit www.thetileapp.com/key-finder-app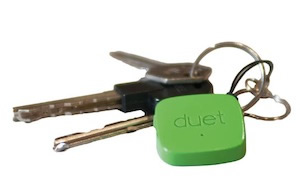 Another wireless key finder is Duet by Protag.
It's wafer thin and has a compact proximity sensor that can keep you in contact with your valuables. This app has a couple of different alert options. The most effective is the Buzz feature, which causes the Duet to emit an audible, beep for 15 seconds when you activate it via your smartphone. A second feature, Radar, uses bars and buzzing to indicate how close a lost Duet is to your mobile device. To find out more visit theprotag.com/uk-en/
There are also whistle-activated key finders – whistle and an alarm sounds on the key fob. Some also have flashing lights too to help you in the dark.
Another alternative is a key tag recovery service, such as MyTAG Key Protector.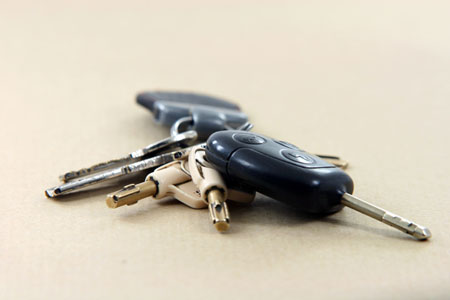 These devices enable you to securely tag and register treasured belongings, such as your keys, (or your pets!), so if they do get lost and someone finds them they can return them to you.
For instance with a MyTAG Key Protector you simply attach the tag with its unique code on it to your keys, register your contact details with MyTAG; and if your keys are lost or misplaced the person who finds them calls the number on the tag, or visits the website, quoting the reference number on the tag. MyTAG then contacts the registered key owners and organises for the keys to be reunited with the owner. The finder meanwhile receives a reward.
Over to you…
Please share any of your top tips on protecting your caravan or motorhome keys or share your key loss stories in the comments section below…!
Cost to insure: *
---
factfile
| | |
| --- | --- |
| Model | |
| Base vehicle | |
| Axle type | |
| Dimensions | |
| Shipping length | |
| RRP | |
---
Search our blog
---