Knowing how much space you have to work with isn't always easy when trying to reverse or manoeuvre a caravan, especially if your tow vehicle is particularly large. The slightest misjudgement can cause bumps, scrapes or collisions that could potentially cost thousands.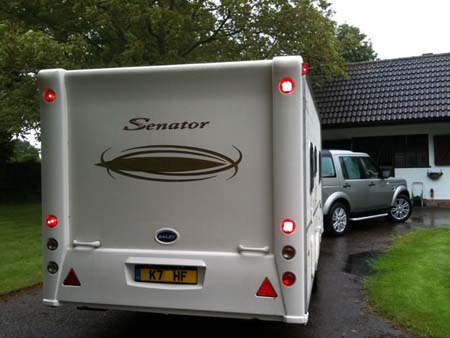 Image courtesy of Trailer Vision 
Reversing incidents are becoming increasingly common amongst caravan owners in the UK. Last year 29% of all claims made to Caravan Guard were from customers who had hit immobile objects such as walls, posts and gateposts when manoeuvring or reversing their caravan. Reversing damage is often severe with the average repair cost coming in at £1819.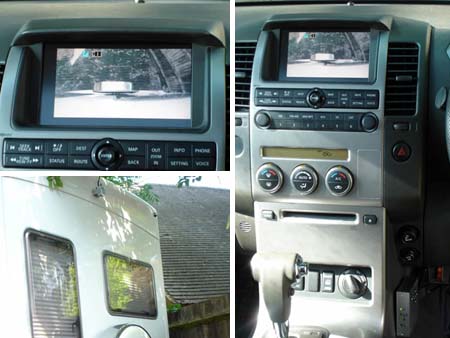 Image courtesy of Trailer Vision 
Many scrapes are often unavoidable and this where the insurance policy for your caravan should cover you. However, reversing cameras are a great way to reduce the likelihood of having to make a claim and therefore preserve your caravan insurance no claims discount.
Caravan reversing cameras are designed to give drivers a complete view of what's behind their caravan. Using a camera that's mounted on the back of the caravan to transmit images to a monitor mounted on the towcar's dashboard or windscreen, they enable better judgement and smoother manoeuvring
Caravan Guard Claims Liaison Manager, Teresa Smith, explains why she thinks all caravan owners should invest in a reversing aid: "Caravans obviously don't allow you to look through the back window, which makes reversing tricky. Reversing cameras can help to save time and make it a lot easier to park or manoeuvre a caravan onto a tight pitch."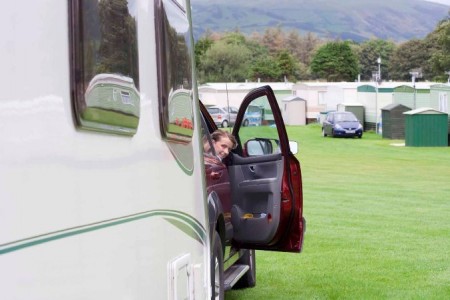 Tim Booth, who works as a Leisure Vehicles Officer for the AVCIS Vehicle Crime Intelligence Service, part of the Caravan Safety and Security Group, has a wealth of experience in caravan damage incidents: "Any device that helps you to prevent damage being caused to your leisure vehicle is a benefit to you. Unfortunately even minor damage can mean the loss of your unit for a few weeks whilst awaiting parts for repair. Sensors and rear view cameras are now more common on cars and to provide this for your leisure vehicle would be a bonus. Tim continues. "Being aware of your surroundings not only keeps you safe but also protects others around you who are also seeking to enjoy their leisure time."
Before you go ahead and buy the shiniest, most expensive model you can find, it's important to think about the features you want. These could include:
A wired or wireless system
Some argue that although wireless reversing systems are easier to fit and in ways more efficient, they are more likely to lose signal through interference which can cause picture break-up. Wired systems, however, tend to be more expensive to fit (usually require professional install) but many choose them as a more reliable option.
Size of monitor
There are monitors with screen sizes ranging from just 3 inches up to 7 inches. Your decision might come down to how much room it takes up on your towcar's dashboard.
Caravan only or towcar and caravan cameras
It is possible to get a system with two cameras so a second camera can be positioned at the back of the towcar to help guide the driver when hitching up to the tow ball.
Night vision
Night vision might be a life saver if you're reversing onto a campsite pitch or into your storage location in darkness.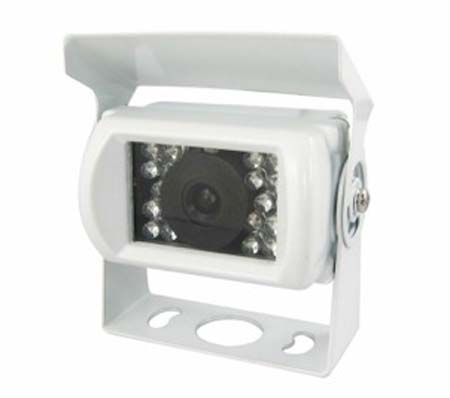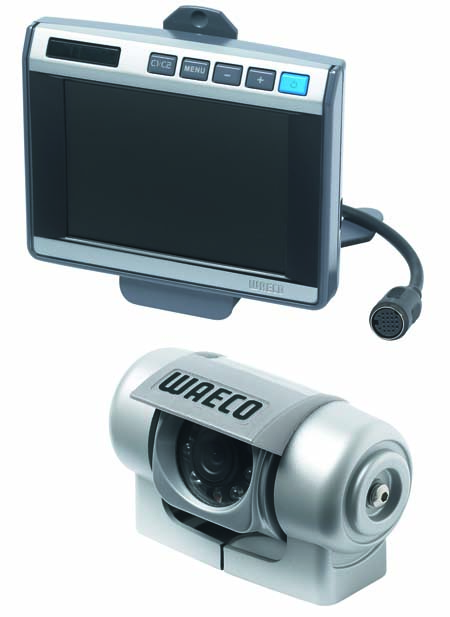 Here's an example of a few caravan reversing aids currently available on the market and how they compare:

Make
Features & Benefits
The Road Eye (Wireless)
£149.99 (Standard +P&P)
£229.99 (Multi-camera + P&P)
Supplier: 4Kam Camera SystemsNow available with a multi-camera option, with second camera providing a view of the hitch. Standard system is one of the most affordable on the market.

3.6″ wide angle camera
Image rotation function (with mirror image etc)

Indic8tor (Wireless)
£269.99 (self-fit package)
Supplier: Indic8torCamera uses anti-shake filters for a more stable picture.

5″ flat screen colour monitor
Weatherproof camera

Waeco (RVS550) (Wired)
£355.98
Prices vary, see here for details
Supplier: Conrad AndersonThe monitor is small enough to sit on most dashboards, 7″ monitor model also available.

5″ monitor
compact colour camera
LED night vision camera
quick release mounting for easy removal

Phantom (Wired)
From £499
Supplier:Phantom: Choose from two cameras: roof mounted or bullet (bullet can be hidden in the vehicle's body or bumper to avoid altering its look)
Phantom Beep and Park Vision

incorporates both audible sensors and the screen view

Phantom Fixed view

Set at optimum viewing angle
Tilt camera system
Twin lens system
If reversing cameras aren't your cup of tea, a motor mover is a good alternative. Via remote control, a motor mover allows an owner whilst standing outside their detached caravan, to accurately manoeuvre the caravan with just a click of a button. Motor mover prices usually start from around £700 plus fitting.
Check out our guide on reversing your caravan for more handy tips!  Trailer Vision has more information on reversing cameras and aids designed specifically for caravans. Their latest wireless reversing system, the Digi-Lite™ Deluxe, was praised by one of our customers recently –  it's available for £399.99 and is guaranteed to be interference free!
Already bought a caravan reversing camera, or thinking about buying? Give us your thoughts by adding a comment below.
Cost to insure: *
---
factfile
| | |
| --- | --- |
| Model | |
| Base vehicle | |
| Axle type | |
| Dimensions | |
| Shipping length | |
| RRP | |
---
Search our blog
---