We had a feeling that November's online poll would arouse debate amongst you caravan and motorhome owners. Some of you are open to the idea of switching your caravan for a motorhome or vice versa, whilst others prefer to stick to what you know.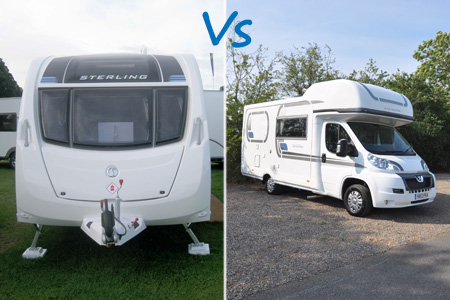 In addition to the poll itself we asked you to explain your answer in the comment box. There are pros and cons to both so it was interesting to read why you voted the way you did.
We received 27 comments in total; 14 of you favoured your caravan while just 7 said that motorhomes were the better option. Two of you saw the appeal in both. This makes sense though as there at least 3 times as many touring caravanners in the UK.
The majority of you agreed that touring with a caravan is easier when it comes to arriving onsite and taking in the sights. Motorhomes were seen as the more convenient option though, especially with those of you not keen on towing.
Chris McGrady told us how he switched to a caravan just before he retired after 25 years of owning a motorhome, "It takes a bit of getting used to; lower speeds, more hassle getting ready and parking up. But as we now go away for weeks and months rather than days and weekends it works out better in the end."
David Hinchliffe agrees saying, "We find a caravan is best for us as we can pitch up and the tour the area, before moving on. We only need one car to both pull the caravan and use when not caravanning. As to moving around, motorhomes are only allowed to go 10mph faster than a caravan so there is only a little advantage there and if they pull a car they are the same as a caravan. Motorhomes are OK but they are very expensive. Use whichever suits you."
Fay Wood got in touch to say she thinks caravans are more comfortable: "We had a 5 berth motorhome first but found it held us back from visiting the places of interest due to parking barriers as it was too high for car parks so we changed to a caravan. Love it, so much more comfortable feels more like a home and we can now also get about in our car. Well worth the change."
"I have never considered a caravan as I have never been keen on towing but mainly because we prefer to travel around rather that stay on the same site for the whole holiday," David Catchpole shows his support of motorhomes. "As I see it Caravans and motorhomes are two different tools for different purposes. If you intend on staying on the same site for the duration of your holiday, a caravan must be the best option, whereas if you intend to tour staying at a different site each night a motorhome is far more convenient."
Now for the all important results…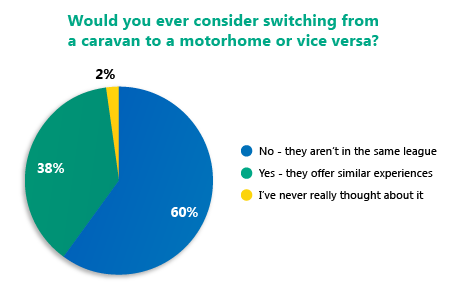 If you would like to see more of last month's comments, click here and scroll to the bottom of the page.
Cost to insure: *
---
factfile
| | |
| --- | --- |
| Model | |
| Base vehicle | |
| Axle type | |
| Dimensions | |
| Shipping length | |
| RRP | |
---
Search our blog
---