Let's take a trip down memory lane with GPS technology company Garmin as we go on their historical British holiday route – created to help people rediscover the British countryside on their motorhome and campervan holidays this summer.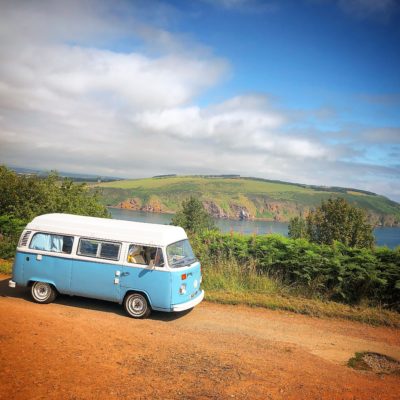 In consultation with Professor Christopher Cooper of the School of Events, Tourism and Hospitality Management at Leeds Beckett University, the "Trip Down Memory Lane" route leans on the origins of the Great British holiday, which started out in the medieval age, when people would visit their nearest spa for its healing properties.
With Britain set to enjoy a bumper year of domestic tourism, many UK resorts have seen their bookings skyrocket as they did during their heyday in the 1940s and 1950s, and we all know that campervans and motorhomes give owners the freedom and flexibility to enjoy the best of the British Isles without competing for holiday rentals and hotels.
Many former spa destinations have continued to retain their popularity as holiday resorts.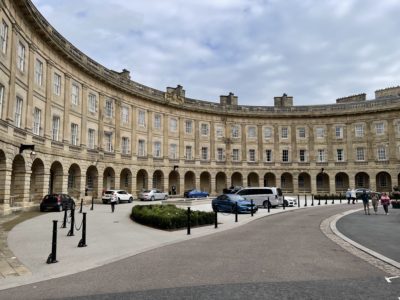 "The Great British holiday might have shifted from medicinal to recreational, but holidaymakers can still discover the restorative benefits these sights became famous for while also enjoying the beautiful landscapes, charming towns and attractions that built up over the history of domestic holidaying," said Professor Cooper.
Garmin Camper GPS Sat-Nav's Trip Down Memory Lane
The Garmin "Trip Down Memory Lane" is designed to help plot out a holiday that explores the storied history of Britain as a tourism destination. The order below is by no means set and is best mapped out using one of its camper-specific sat-navs. With custom routing, road warnings, a directory of motorhome sites and services at your fingertips, you can spend less time planning and more time adventuring.
Seaside sojourns
The route starts with one of the UK's most popular, and first, holiday locations – Brighton. Following the discovery of spa waters in Scarborough in the 17th century, which gave birth to the first British seaside resort, it was soon followed by many other towns we know and love today.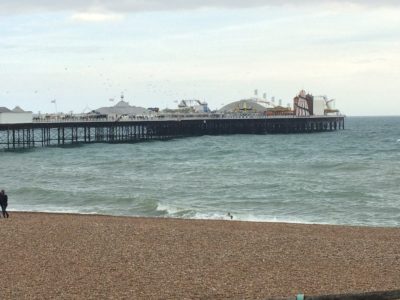 Brighton was one of these first spa resorts and, over time, restorative trips to the area evolved into recreational visits for the upper classes, gaining even more popularity when the health benefits of bathing in the sea came to be known.
Also consider Aberystwyth, Blackpool and Southend, three other typical early holiday destinations.
Steamboats, railways, architecture and creativity
With the setting up of holiday resorts in the 17th century, the 1800s saw the emergence of piers in destinations as a facilitator for travel, with steamboats bringing thousands of holidaymakers from London. Railway stations also opened in destinations such as Cleethorpes.
After Brighton, the "Trip Down Memory Lane" moves our campers on to Margate – one of the key destinations buoyed by access via steamboat. From Dreamland to Turner Contemporary, it's a great example of a resort turned around, home to cultural pursuits and small creative businesses.
Recommended stay: Hawk Place Camping, CT7 9QS
From Margate, a hop across the Queen Elizabeth II bridge to Essex and a visit to another destination benefited by steamboats, Southend-On-Sea.
Recommended stay: The Lake at Nine Acres Campsite, SS9 5QT
From new favourites to the originals
A trip through Essex and Suffolk's Area of Outstanding Natural Beauty (AONB) to the Norfolk coast takes holidaymakers to one of this year's most popular holiday destinations – Great Yarmouth. Enjoy the town's 'Golden Mile' seafront and the heart of the Great British holiday's prime, before settling down not far from town in the beautiful Norfolk Broads.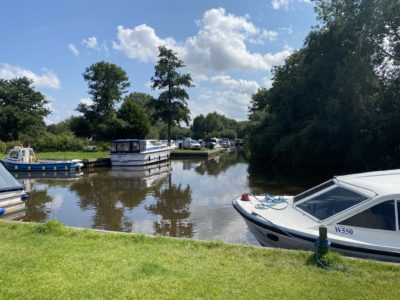 Recommended stay: Wild Duck Touring and Camping, NR31 9NE
The trip now brings us to where it all began, one of the towns that kicked off the very essence of holidaying. Buxton, a spa town where the sick would come to regain their health before people realized they enjoyed the trip out of the city so much they started doing it for leisure purposes.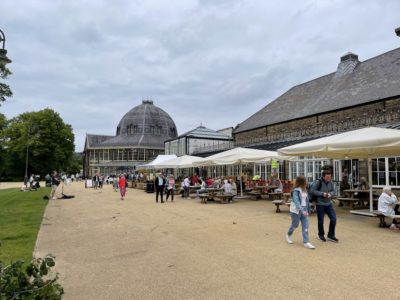 Recommended stay: Buxton Caravan and Motorhome Club Campsite, SK17 6UJ
Northern delights
As the route travels north, use the railway lines for a visit to Blackpool's Pleasure Beach and Morecambe (soon to be the home of the Eden Project of the North). Morecambe was one of the hardest-hit resorts from overseas travel in the 1970s, it's now bouncing back with developments such as the refurbished art deco 'Midland' hotel.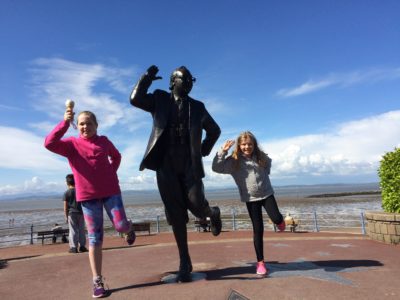 Recommended stay: Little Acre Holiday Park, LA7 7NN
No look back at the history of the Great British holiday would be complete without a stay in the Lake District – set to be a huge favourite of "staycationers" this summer. Windermere, Kendal, Ambleside and Ullswater are all highlights.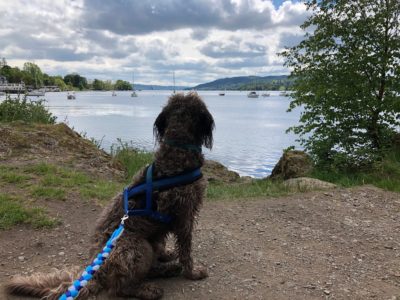 The area was the inspiration for the setting up of the National Trust, leading to it becoming a hot spot of a dispute between conservationists and developers since the 19th Century. More remote destinations like many places in the Lakes became even more popular after the Second World War as cars became more affordable for families to own, followed by the development of the campervan, such as the cult classic, the VW Westfalia in 1955.
Recommended stay: Low Wray Campsite, Ambleside, LA22 0JA
To finish the trip, a stop in the Scottish spa town of Dumfries is essential, particularly with the beautiful Galloway Forest Park on its doorstep.
Recommended stay: Barnsoul Caravan Park, DG2 9SQ
Have you planned out your own campervan or motorhome trip with your sat nav? We'd love to hear where your sat nav has taken you.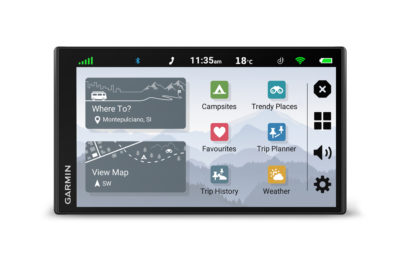 The newly-launched Garmin CamperVan sat-nav is designed for adventurous travel in smaller vans. It comes with a "6.95 screen and includes the Michelin Green Guide. Stay tuned to our blog for a review of this new sat-nav and we'll also have one up for grabs.
For more information about Garmin's range of Camper sat navs visit www.garmin.co.uk.
Cost to insure: *
---
factfile
| | |
| --- | --- |
| Model | |
| Base vehicle | |
| Axle type | |
| Dimensions | |
| Shipping length | |
| RRP | |
---
Search our blog
---