After a horrific towing accident, caravanner Alby McGuigan, was able to replace his written-off tourer quickly with Caravan Guard's new for old caravan insurance cover.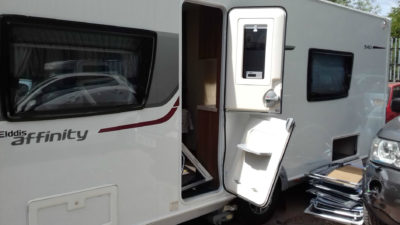 The number of claims for caravan accidents on the road is thankfully quite small, but they can and do happen, and can be catastrophic. It's therefore worth protecting yourself with specialist caravan insurance for that extra peace of mind when you're on your travels.
This is exactly what happened to Alby and his wife Margaret in 2018. Disaster struck after they'd left their home in Liverpool and were towing their Elddis Affinity down the M6 for the start of a two week caravanning holiday in July.
"We were in the slow lane doing 50 mph near to the Stafford exit sliproad when the car behind us decided to exit the motorway at Stafford, but instead of waiting for the approaching slip road, used the hard shoulder to undertake us," explained Alby. "However they couldn't see that a short distance ahead the hard shoulder narrowed and they hit the steel barrier, bounced off it and hit the near side of our caravan."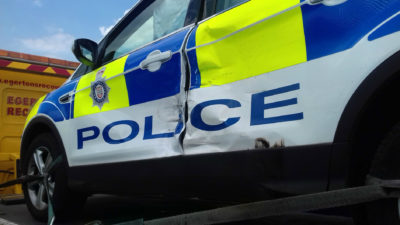 The impact lifted Alby's caravan off the road, causing a severe jack-knife, and threw the caravan and his Land Rover across three lanes of the motorway, also hitting a police car that was travelling in the middle lane.
During the terrifying ordeal, their towing outfit spun around and crashed to a standstill on the hard shoulder. Alby and his wife both suffered soft tissue neck and shoulder injuries and were left badly shaken.
The caravan and tow car were recovered and Alby and his wife were taken home by taxi after they'd been medically assessed.
New for old caravan insurance cover
Fortunately, the couple, who have been insured with Caravan Guard's for 14 years, had taken out new for old cover on their caravan insurance policy.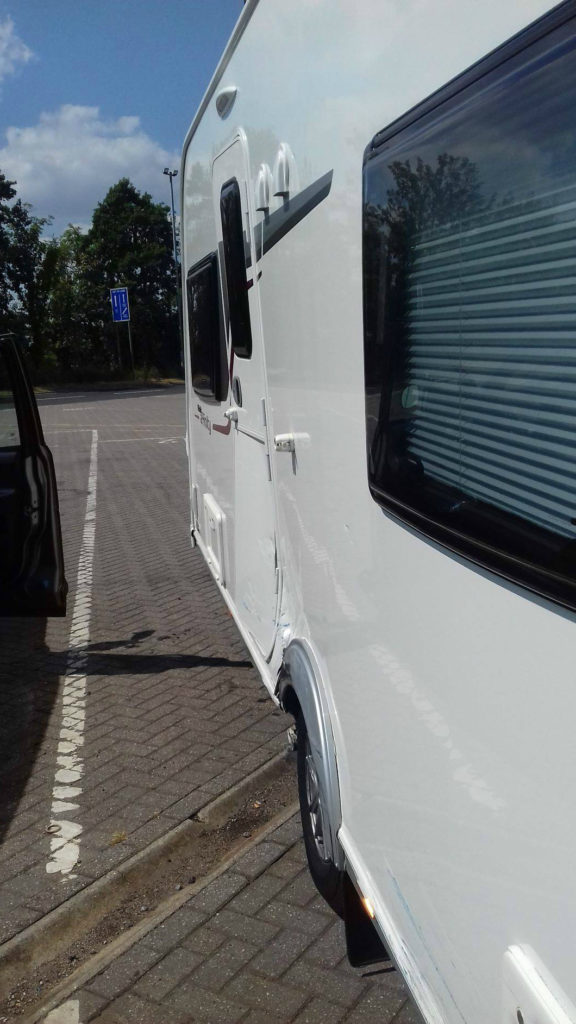 They contacted Caravan Guard the next morning and their underwriter, RSA, called back to process and handle the claim.
"The service provided by Caravan Guard and RSA was excellent," said Alby. "They helped us greatly and we were satisfied with the speed that our claim was dealt with."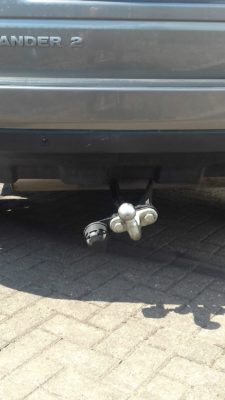 Alby's caravan was written off by the accident but with the new-for-old insurance cover, he was given a settlement to buy a new caravan six weeks after the accident. RSA arranged the purchase of a new Swift Elegance 580 in August, which he says is a similar layout to his old caravan but better quality.
Due to the circumstances of the accident RSA have instructed a specialist team to try recover some of their outlay from the third party insurer. This doesn't alter the new for old benefit with RSA attempting to recover the new for old value from the third party insurers – in other words, our new for old benefit still applies even when a claim isn't your fault.
Alby and Margaret were quickly back on the road in November and able to continue to enjoy their caravan holidays in their new Swift Elegance. They have weekends and main holidays booked for this year.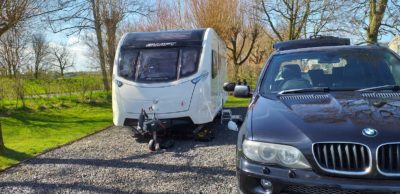 Alby said new for old cover was very important to maintain a high specification and standard of caravan should the worst happen. However, he highlighted how it was important to make sure you reviewed your new for old value each as new caravan prices will increase.
Caravan Guard's Claims Liaison Manager Louise Farrar also said it was important when renewing your caravan insurance policy to make sure your sums insured are in line with the current market prices.
"Like all things, caravan prices will likely increase each year, so it's important your sums insured reflect this so that if you need a replacement in the event of a write-off that you'll get the right settlement," said Louise. "It's also important to take into account the value of your caravan equipment, and include this in your sums insured should they be stolen or damaged in an accident, or by a storm, fire or flooding."
To find out more about Caravan Guard's touring caravan insurance and the discounts available, as well as new for old cover, visit www.caravanguard.co.uk or call 01422 396 777.
Cost to insure: *
---
factfile
| | |
| --- | --- |
| Model | |
| Base vehicle | |
| Axle type | |
| Dimensions | |
| Shipping length | |
| RRP | |
---
Search our blog
---