A drive-away awning is great for shelter, storage and extra room when on your campervan or motorhome travels and are a hugely popular accessory.
Of course, some motorhomes will come with a roll-out awning as standard, but for some, this is not enough for long stays, or for a place to store muddy boots, dry the pooch or even add a bedroom!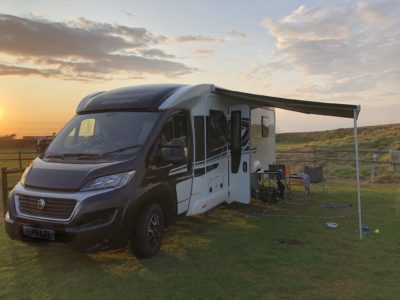 Here, we speak to outdoor equipment specialists Outwell for some top tips on choosing a drive-away awning for your motorhome or campervan.
What is a drive-away awning?
It's a freestanding awning, similar to a tent, which attaches to the side of your motorhome or campervan. With two openings, you can easily detach it from your vehicle and leave it standing if you want to go out for the day in your camper. When you return you simply park alongside it and re-attach the awning.
Top drive-away awning buying tips
Think about what you're using a drive-away awning for
This will help decide the size and layout. Do you just want to store some muddy boots are use it as a living space?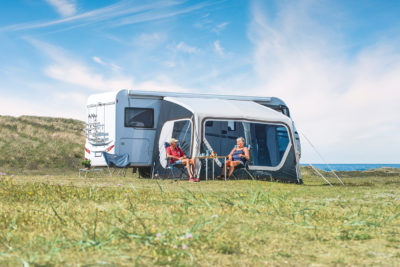 Where are you going to store your awning during travel or when your 'van is in storage? You also need room to dry, clean and maintain your awning. An air awning is likely to take up more room than a poled awning.
Think about transportation
Consider the weight of any awning and how this might affect your payload.
Make sure you measure the height of your leisure vehicle and get buy the right-sized awning. Measure from your campervan or motorhome awning rail to the floor. Some manufacturers will have low models for campervans and some are a lot bigger than others – this is when you need to consider the points above.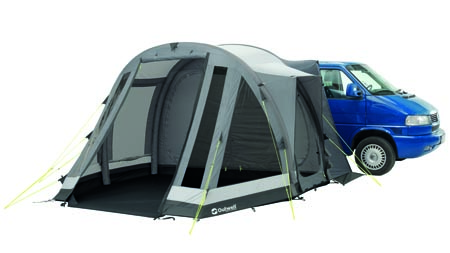 When shopping for a drive-away awning, make sure you have all the details about your motorhome or campervan, particularly what you have on the van that might help you attach an awning to it. For example, if you already have a wind out awning, know what make and model of awning it is and the height of it on your van. This will make choosing your awning much simpler as some will attach to the wind out awning which typically have a channel that can receive the drive-away awning.
There are various fixing kits available dependant on what's already on your vehicle.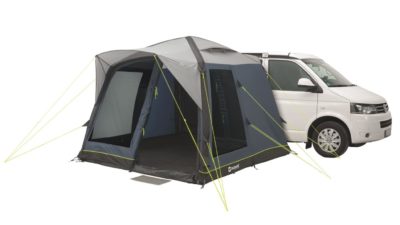 Then, consider what kind of awning you want – air or pole, and how you're going to attach it to your van.  Inflatable awnings are quick and easy to put up and the lack of poles means less chance of damage to your van and a motorhome or campervan insurance claim.
How does a drive-away awning attach to a motorhome or campervan?
Most drive-away awnings will come with straps that you can throw over the top of your van and then peg down on the far side. You'll then be able to use the awning straight away.
Top tip: If you're throwing awning straps over the van, particularly in windy weather, get a tennis ball, put a little snip in it and stick the end of the strap into the tennis ball then quite simply throw the ball over your motorhome or campervan.
Other features of a drive-away awning include a channel that you can drop a pole into that can clamp into the guttering of your campervan or motorhome.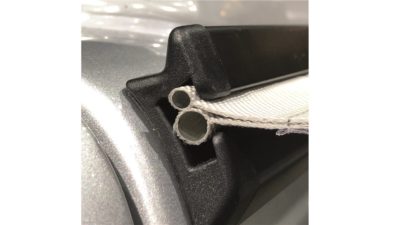 Velcro straps or loops on an awning are for motorhomes or campervans with bars on the roof. You simply Velcro the straps around those bars to attach the drive-away awning to your vehicle and then peg it down.
You could get an awning rail mounted on to your motorhome or attach a drive-away awning in the C-channel on a wind-out awning, with a fixing kit.
Top tip: When you first get your awning out of the bag, video yourself getting it out.
"You can then play that back to yourself and roll it back up the same way when you're packing up, so it goes back in the bag better," said Andy from Outwell.
How do you drive-away and leave your awning?
Andy explained that you need a 'fantastic' piece of kit, which includes three strips of plastic and a long strip of connecting fabric.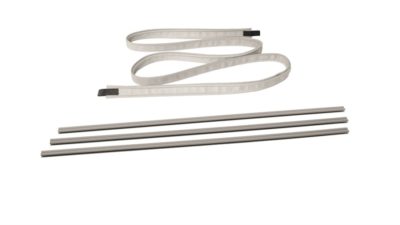 Once you've got your awning out of the bag, find the beading on the end of the awning and put the pieces of plastic onto the end of the awning. Simply thread the piece of fabric into the plastic and then mount it onto your vehicle.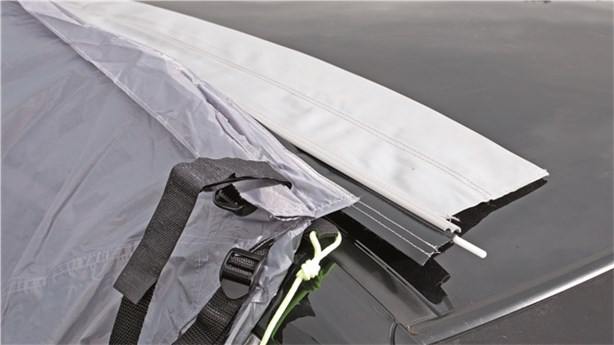 "When you want to drive away you simply pull out the piece of fabric, which drops down and you roll it up so it's nice and neat against your awning and you can drive away for the day," said Andy.
Top tip: Before you drive away, peg down your motorhome levelling blocks exactly where your front wheels are. It's much simpler to drive right back up to your two levellers and you're in the same position to reconnect the awning.
New drive-away awnings from Outwell
Outwell has refined its inflatable drive-away awnings with a new Superior Air Touring collection and new models and features added to the popular Air Cruising range.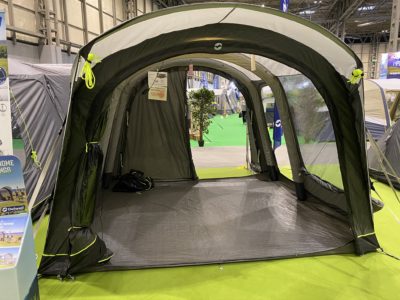 For fast, easy erection, the Superior Air Touring Collection uses the Outwell Power Air System and there's a wide selection of floorplans and sizes for all manner of campervans and motorhomes.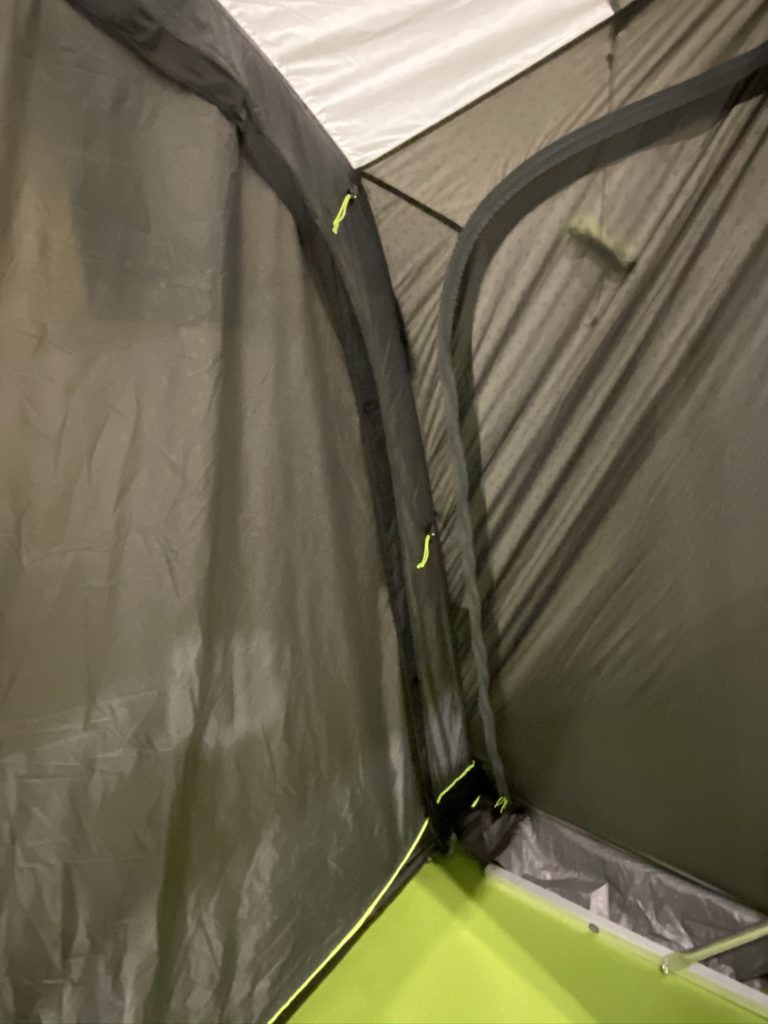 One of their key features is the unique Link Access Zone which is a separate connecting area accessed by side doors in poor weather to keep mud and water out of the van and awning. This includes a removable groundsheet that's extended to cover the gap below the vehicle to keep out draughts.
Inner tents for guest bedrooms and storage are available for the Parkville 260SA, Jonesville models, Milestone Dash Air, Milestone Shade Air, Newburg models and the Blossburg 380 Air.
And to celebrate Outwell's 25th anniversary they're giving one lucky reader the chance to win a Newburg 260 Air drive away awning.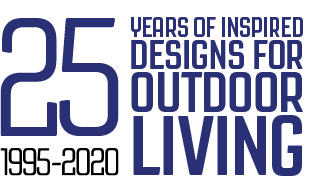 For more information, including prices, and to find your nearest dealer visit www.outwell.com.
Cost to insure: *
---
factfile
| | |
| --- | --- |
| Model | |
| Base vehicle | |
| Axle type | |
| Dimensions | |
| Shipping length | |
| RRP | |
---
Search our blog
---