Rain on the caravan roof, birds singing at dusk and dawn, plus complete silence, topped our poll on satisfying caravanning sounds.
We asked caravanners what made their ears smile the most on their escape to the coast or countryside in their home on wheels.
Top sounds – the results
So which sounds make caravanners relax and go "ahhhhhh"? Here's what Caravan Guard blog readers voted for…
In at number one – and our favourite sound too – was rain on the caravan roof, with more than a quarter of the votes. The perfect caravanning therapy!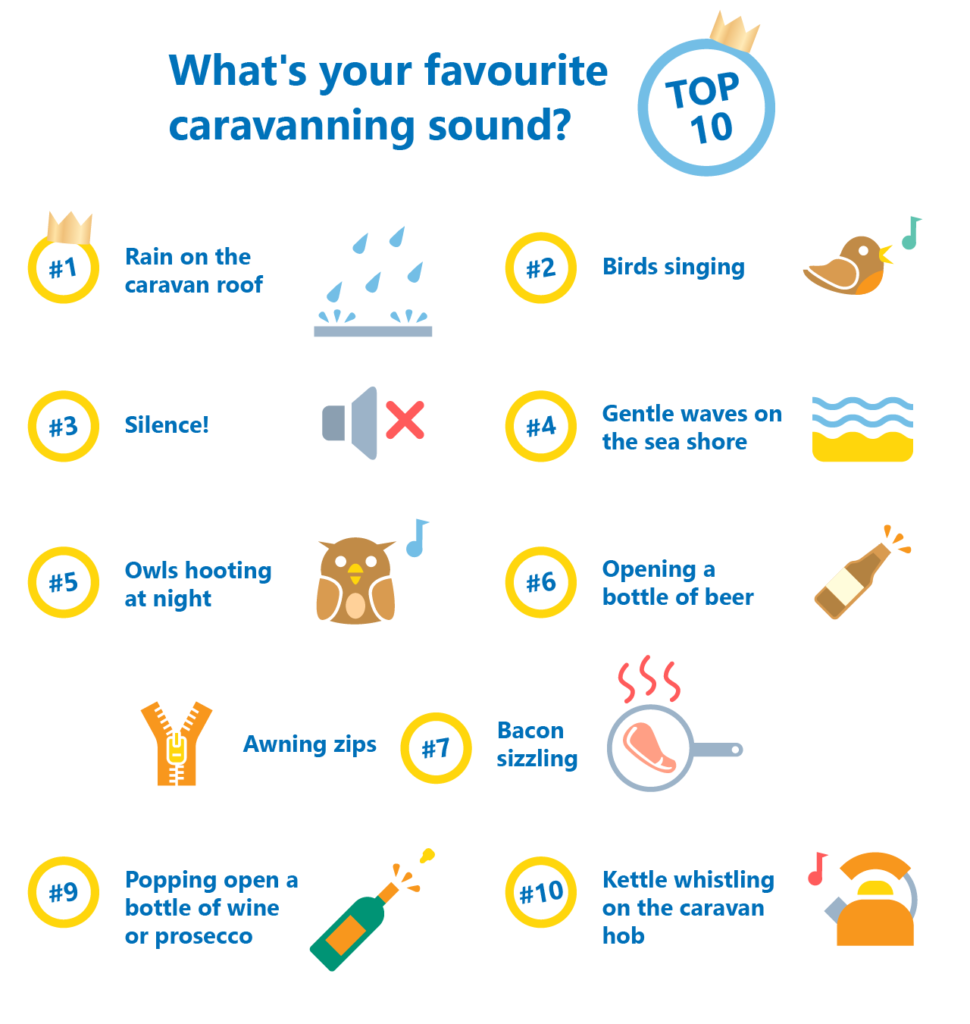 In second place was the sound of birds singing on a caravan site, with a fifth of the votes – a great noise to start and end your caravanning days.
Close your eyes, relax, and imagine sitting in your caravan in complete silence! This was the third favourite for nine percent of our voters.
The sound of gentle waves on the seashore was ranked fourth, followed closely by owls hooting at night, in fifth place.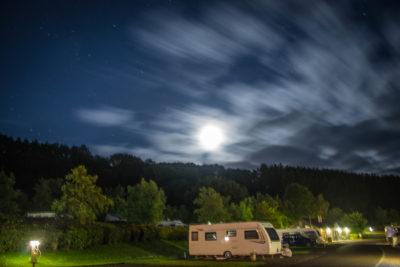 Opening a bottle of beer was the sixth favourite caravanning sound – what better way to celebrate levelling the caravan and putting up the awning!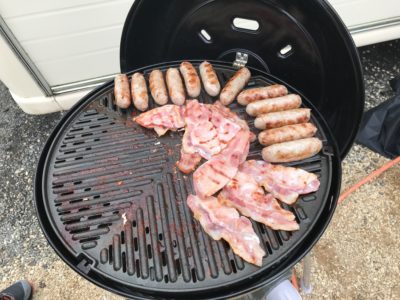 Taking joint seventh place, was the noise of bacon sizzling – either on the stove or the barbecue – and the zipping or unzipping of the awning – a sound synonymous with camping!
What better way to relax in your caravan with a glass of wine or prosecco – the sound of a popping cork took ninth place in our poll.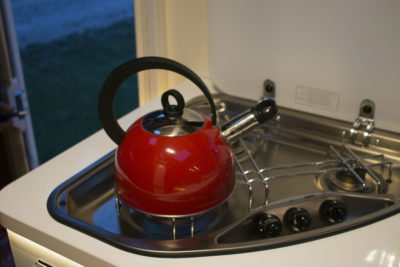 And the tenth most satisfying sound was the kettle whistling on the caravan hob.
Sit back and relax as we take you back to the campsite and bring you your top 10 favourite caravanning sounds.
What do you make of these satisfying caravanning sounds?
Let us know in the comments box below.
Cost to insure: *
---
factfile
| | |
| --- | --- |
| Model | |
| Base vehicle | |
| Axle type | |
| Dimensions | |
| Shipping length | |
| RRP | |
---
Search our blog
---