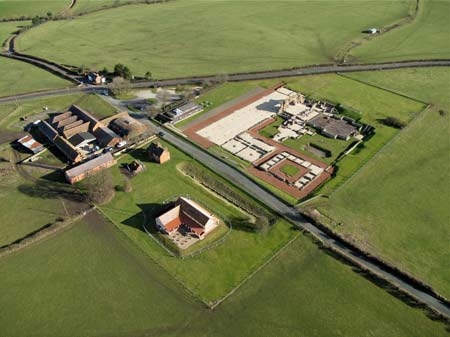 Experienced caravanner Liz King suggests an idea for your next touring trip.
Situated 5 miles east of Shrewsbury on the B4380 is the Roman city of Wroxeter (or 'Viroconium' as the Romans called it).
It was established in the 1st century AD as a fortress and became the fourth largest Roman city in Roman Britain before becoming a prosperous civilian city, inhabited by retired Roman soldiers and traders.
Extensive and exciting archaeological discoveries in the last century have revealed an insight into the last years of this legendary Roman city and show that it's likely that it was later converted for a 5th-century British or Irish warlord as a headquarters.
Much of the old city remains below ground but is impressive nonetheless, like the remains of the huge wall that separated the 2nd-century municipal baths from the city's exercise hall.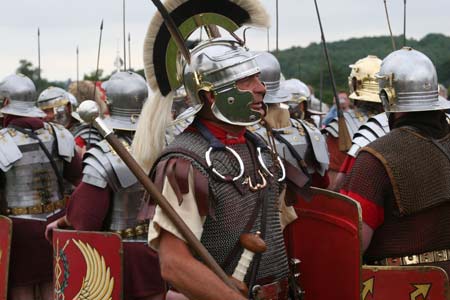 Emperor Hadrian visited Britain in AD122 and following this, the city was enlarged with the construction of one of the largest and finest civic centres in the country.
It's now owned by English Heritage and the site museum and audio tour take you back in history, to the daily lives of the 5,000 inhabitants of Viroconium and the recently built Roman town house which featured on the Channel Four TV Series "Rome Wasn't Built in a Day" is open to the public. It gives a close up of fourth century building methods and materials used by 21st century builders to re-create a Roman house. You can wander around at leisure, imagining how the city of similar styled buildings would have looked 1600 years ago. Who will look at our buildings in 1600 years time and marvel at building methods?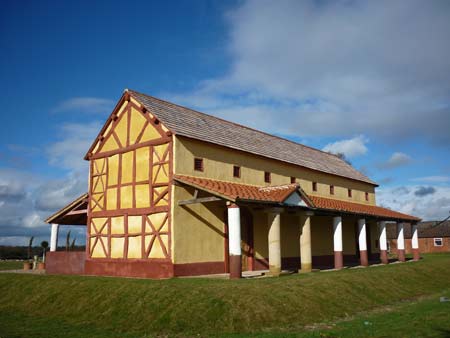 Replica Roman furnishings, along with explanation panels describing the purpose of each room and its social importance in Roman culture give an authentic lived-in look at this remarkable structure. If your children are learning about Roman Britain, then Wroxeter's a great place to take them! Wroxeter is also one of the few Roman cities not to have been built over by a later Saxon or medieval town.
Caravan parks nearby
Mill Farm Holiday Park, www.millfarmcaravanpark.co.uk Oxon Hall Touring Park. www.morris-leisure.co.uk/oxon-hall
Ryton Farm Holidays www.rytonfarm.co.uk (only for grown-ups)
Further info
Wroxeter Roman Town, Wroxeter, Shropshire – SY5 6PH
T: 01743 761330
Opening times from April to 4th November 10am to 5pm
Prices Adult £5.00
Child (5-15 years) £3.00
Concession (Students with official student card, and visitors aged over 60) £4.50
Family (2 Adults, 2 Children.) £13.00
Admission free to English Heritage members
Disabled parking is not far from entrance, in the coach bays with a setting down point at the entrance gate. There is a £2 charge for parking that will be refunded on entry to the site.
For more information
Cost to insure: *
---
factfile
| | |
| --- | --- |
| Model | |
| Base vehicle | |
| Axle type | |
| Dimensions | |
| Shipping length | |
| RRP | |
---
Search our blog
---