The Volvo V60 Plug-In Hybrid is a car of contradictions. On the one hand Volvo claims it will do 0-60mph in 5.8 seconds. On the other, official figures suggest it can achieve 155.2mpg. It's comparable in size to a BMW 3 Series Touring, yet it weighs as much as a big 4×4 and has an 1800kg legal towing limit.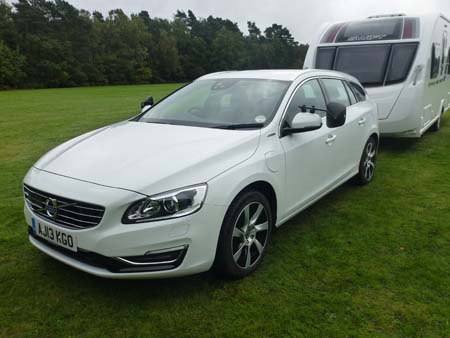 The reason this V60 is fast, economical and heavy in equal measure is the hybrid powertrain. As well as a diesel engine driving the front wheels, the Volvo has an electric motor sending power to the rears. Volvo could have pushed for even better economy and lower emissions by fitting its super-frugal 1.6-litre diesel. Instead the Hybrid has the 215hp 2.4-litre D5 engine. When both the engine and electric motor are working flat out the V60 has 285hp.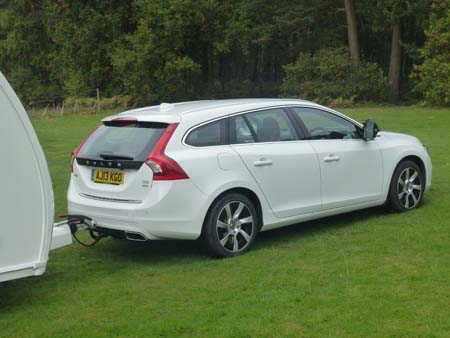 Power is all well and good, but it's torque (the twisting force an engine can produce) which really counts when towing. The Plug-In Hybrid musters 472lb ft, which is more or less double what you'd expect from a typical 2.0-litre diesel.
The result is remarkable performance with a caravan in tow. Put it this way – plenty of cars would struggle to go as quickly without a caravan behind them.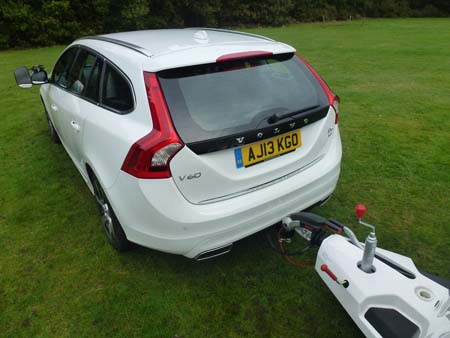 The Volvo is at its quickest in 'Power' mode, which gives access to every last horse power. In normal driving the 'Hybrid' setting balances economy and performance, but the car still accelerates hard the moment the driver presses the throttle.
In 'Pure' mode, the engine is switched off and the car runs as a pure electric vehicle with a claimed range of 31 miles. It will even tow a caravan on battery power alone at low speeds – useful if you are leaving a campsite early in the morning and don't want to disturb your neighbours.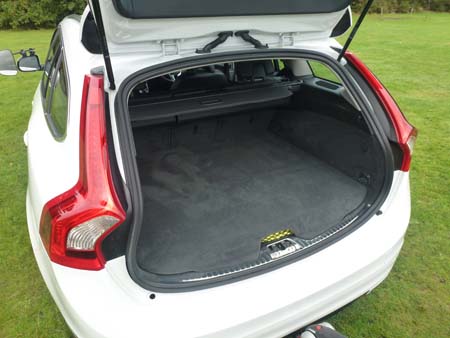 The Volvo's vivid performance is matched to excellent stability at speed. Having a low centre of gravity and a minimum kerbweight of 1955kg (or 2030kg if you include 75kg for the driver), the V60 grips the road as if the tyres were coated in Araldite. It makes the Volvo a reassuring and relaxing car to tow with. At motorway speeds hardly any steering corrections are needed, and in an emergency lane-change with a caravan behind it the V60 is unflustered and firmly in charge.
Before you get your chequebook out, though, there are some sacrifices to make for the Volvo's power and stability. The most obvious is the boot space, which is a meagre 305 litres. That's 125 litres less than the non-hybrid V60.
You also need to keep the battery topped up to make the most of the car's fuel-efficiency (a full charge takes around three or four hours from a domestic socket). Start a journey with a low battery and economy is little better than a conventional diesel estate's – we achieved 47.3mpg on a solo motorway drive which started with no charge.
Then there's the price. Even with the Government's £5000 plug-in car grant, the V60 Hybrid costs £44,275. That's an eye-watering amount to pay when you can buy a V60 with the D5 engine for more than £10,000 less.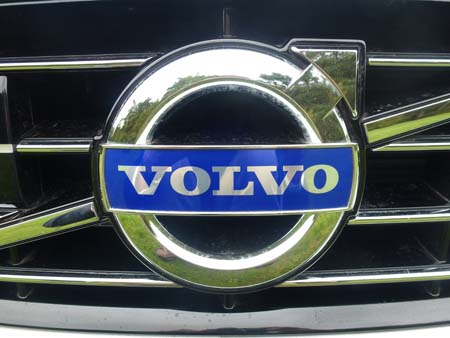 The Plug-in Hybrid makes most sense for a caravanner with a short daily commute which can be achieved on electric power alone. For most of us, though, it's too expensive and too compromised, however brilliantly it tows.
Verdict:
Tows superbly, but not very practical
Plus: Performance; stability; economy with charged battery
Minus: Small boot; high price
In a nutshell: A superb high-tech tow car, but expensive
In summary:
Volvo V60 D6 Plug-In Hybrid
Price: £44,275 (including £5000 grant)
Kerbweight: 1955kg
85% match: 1662kg
Braked towing limit: 1800kg
Noseweight limit: 90kg
Combined fuel economy: 155.2mpg
Carbon dioxide emissions: 48g/km
What do you think? Are you ready to invest in a hybrid towcar?
If you're new to caravanning, why not download our handy pre-towing checklist
Cost to insure: *
---
factfile
| | |
| --- | --- |
| Model | |
| Base vehicle | |
| Axle type | |
| Dimensions | |
| Shipping length | |
| RRP | |
---
Search our blog
---