We're delighted to have been nominated to take part in the 2023 Insurance Choice Awards in the Best Caravan Cover Provider and Best Motorhome Insurance Provider categories.
The Insurance Choice Awards aims to find the UK's best insurance companies by asking customers like you to vote and share your experiences. A vast range of insurance companies take part – from industry giants to start-ups – and we're very proud to be one of them!
We'd love to make it to the finals and retain our Best Motorhome Insurance Provider and Customer Service Champion titles, and even be crowned Best Caravan Cover Provider, but we need our customers' help to make this happen!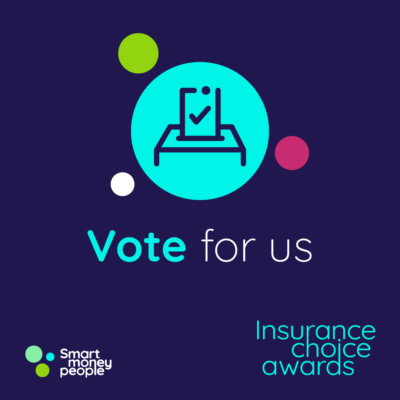 Voting is super quick and easy, taking about two minutes, and the organisers Smart Money People is entering everyone who votes into a prize draw to win £1,000! (T&Cs apply).
To submit a vote for the Insurance Choice Awards you must register as a user of the Smart Money People website and provide an email address and a password, so they can validate reviews and to get in touch with the prize draw winner. (They don't capture any account-specific information or share any data with third parties).
Vote for Caravan Guard by clicking the button below
Voting closes on October 16, 2023 and the winners will be announced at an awards event in London on November 9.
Our Managing Director Ryan Wilby said Caravan Guard's team of positive people was passionate about delivering brilliant customer experiences.
"We were really proud to win two awards last year," he said. "Delivering great service is in our DNA and we invest in our staff to make sure they're highly trained and equipped to offer the best possible service and insurance cover, so caravan, motorhome and campervanners trust in us to insure their freedom. We'd be delighted if our customers would vote for Caravan Guard and leave a review about our service and specialist insurance products."
About the Insurance Choice Awards
Smart Money People launched the Insurance Choice Awards in 2016 to help consumers find the best insurance products and the most trusted brands and providers.
This year, there are 21 award categories, including 10 product-specific awards as well as a number of 'headline' awards, such as 'Customer Service Champion', 'Treating Customers Fairly Champion" and 'Best Overall Insurance Broker'.
Last year, at the 2022 Insurance Choice Awards, we were crowned the Best Motorhome Insurance Provider AND Customer Service Champion.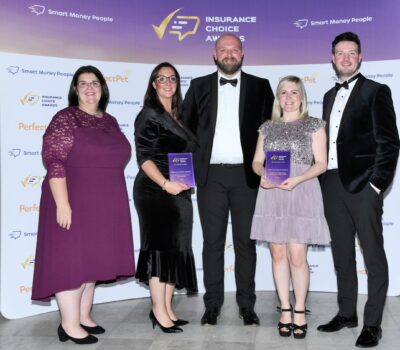 The CEO of Smart Money People, Jacqueline Dewey, said: "Securing our possessions, protecting our loved ones and getting peace of mind is arguably more important for consumers than ever. Insurance companies providing easy access to appropriate cover relative to personal circumstances should be recognised. Thanks to  the data we collect with our reviews, the Insurance Choice
Awards are an endorsement of consumers' experiences and a symbol of the best companies within the industry. After a busy 12 months for insurance, we're looking forward to see who stands out in 2023."
Search our blog
---