POLL NOW CLOSED – THANKS TO EVERYONE WHO VOTED
When going away in a motorhome or campervan, everyone has at least one motorhome accessory they simply cannot camp without – if not more! It's necessary to pack all manner of accessories into your motorhome to make your trip that little bit easier or more comfortable.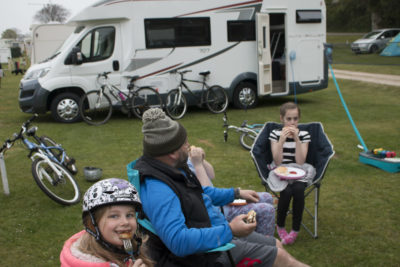 From the Sat Nav to get you to your dream campsite, to the levelling blocks for when you arrive, or mobile device to keep in touch, or an electric bike to explore your surroundings, to the kettle, barbecue, gas, outdoor furniture – the list goes on!
In this month's community poll, we'd like to know the top three motorhome accessories you cannot live without every time you go away.
Did we miss anything?
If we've missed your must-have motorhome accessory off the list then simply add it to the 'Other' box or share it with everyone in the comments section below. We'd love to hear any stories you want to share too and we'll report back the results in May.
Search our blog
---