By Tim Booth, former police officer and specialist safety and security adviser to the caravan and leisure industry
"Why do I need extra mirrors when I tow my caravan, I drive an HGV every day?"
This is a statement that all too often is the reply when Police Officers out on the road stop check a driver towing a caravan.
How often though do you see the notice on the back of an HGV that reads something like – "If you can't see my mirrors then I can't see you."
Well, that is the reality. Police Officers in Scotland followed a caravan being towed by a substantial 4×4 vehicle for some 5 miles on a busy carriageway. When the driver was eventually pulled over he was asked why he had not pulled in earlier, his answer –"I didn't know you were there."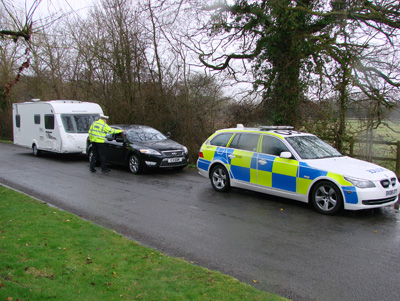 The law requires you to be able to see when sitting in the driving position for a distance of 20 metres to the rear, and from that point 4 metres out into the carriageway on the offside, and along the kerb to the nearside – a large area!
Many people towing caravans just fit an offside mirror – believing that to be the most important, so they can see traffic. If you stop and think probably for the safety of other road users, and also for the safety your caravan, the most important mirror is that on the nearside. Why?? Well, if another vehicle or maybe a cyclist, draws up along the nearside of your unit, and you don't notice that they are there, then you may end up colliding with them. That may or may not result in an injury to another person but almost certainly it would result in damage being caused to your caravan.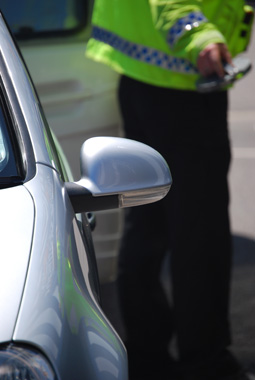 If you were then to take your caravan to your local dealer for them to carry out repairs it might take weeks to get the parts meaning your caravan would be out of action for a while. Not to mention a potential caravan insurance claim with an excess to pay. So – what can you do ?
By fitting mirrors (and we recommend the latest safety glass type mirrors), not only can you avoid a conversation with a Traffic Police officer and the possibility of a Fixed Penalty fine for each mirror that is not in use, you can also avoid causing damage to your caravan. That means you are able to make the most of your caravan!
Tim Booth
AVCIS Leisure Vehicles / Tim Booth CSL
Cost to insure: *
---
factfile
| | |
| --- | --- |
| Model | |
| Base vehicle | |
| Axle type | |
| Dimensions | |
| Shipping length | |
| RRP | |
---
Search our blog
---