Wingamm UK has confirmed that its lightweight caravans are now available in the UK.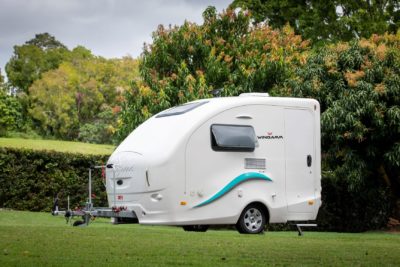 Wingamm is a luxury Italian brand distinguished by its distinctive, fibreglass monocoque bodyshells, and stylish furniture made by its own in-house carpenters. The bodyshell is in one piece with no joints – reducing the risk of water ingress – and providing great thermal insulation and durability.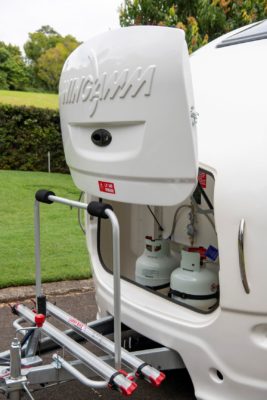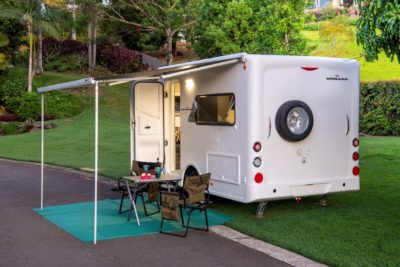 There are two lightweight Wingamm caravans available: the Rookie 3.5 and the Rookie L, both with the entry door on the left hand side for the UK and a 15 year water ingress warranty, plus an extensive list of options, including a choice of fabrics, awnings, oven, microwave and solar panel.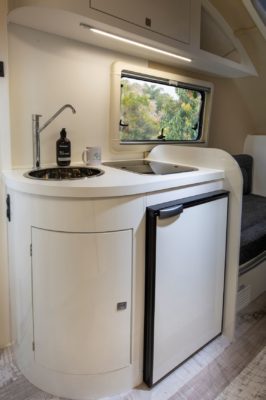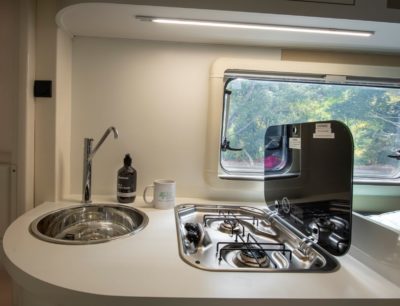 The Rookie is a compact (just 4.99m long) two-berth model and its low weight (from 750kg) makes it suitable for smaller (or electric) tow cars, yet it's big enough to have a full washroom and kitchen. It's available from £18,900.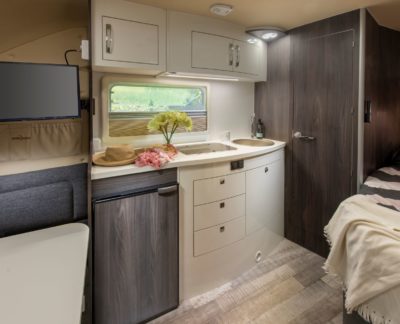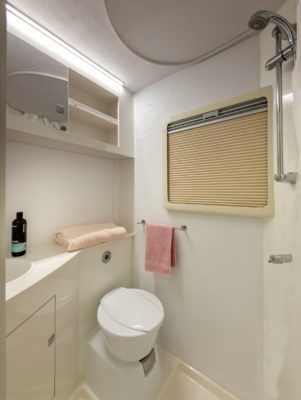 The larger, four-berth Rookie L is 6.0m long with a rear fixed bed and a front lounge. It has an MTPLM of 940 kg which can be upgraded to 1,200kg, and prices start at £25,056.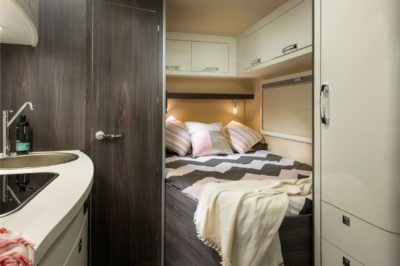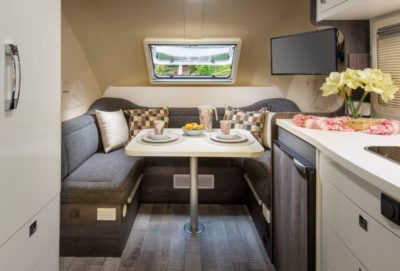 Wingamm UK has appointed its first dealer, BC Motorhomes in Ayr, Scotland, and is looking to appoint more dealers across the UK this year. BC Motorhomes also sell a range of Wingamm motorhomes and offers video tours and nationwide delivery.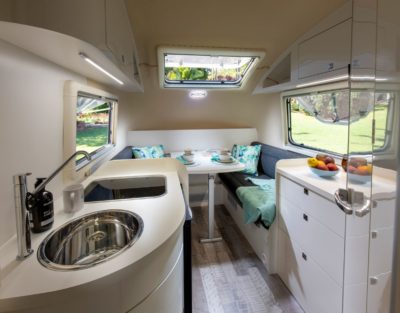 Lorena Turri, Wingamm's Commercial Director said: "We are pleased to be importing our unique caravans to the UK again and to be working with another family-run business – BC Motorhomes – who are as passionate about the Wingamm brand and customer service as we are. We know they will provide excellent service to all Wingamm owners."
Calum Watson, the director of Wingamm UK and founder of BC Motorhomes commented: "I am looking forward to introducing more people in the UK to the Wingamm brand and its unique Italian style. We have already had a lot of interest in this exceptional and distinctive luxury brand."
Wingamm has also confirmed that caravans sold in the UK will be CRiS registered.
For more information go to the Wingamm website or to arrange a viewing, contact BC Motorhomes on 01292 262 233 or [email protected].
Search our blog
---