More than one thousand readers entered our giveaway to win a trio of Outwell lights.
And after more than 1,500 entries, congratulations go to Kevin McNeill from East Sussex. He's won a prize bundle that includes a collapsible hanging light, an LED light strip and a rechargeable lantern worth more than £110.  Now he can really light up his Bailey Cartagena caravan at night!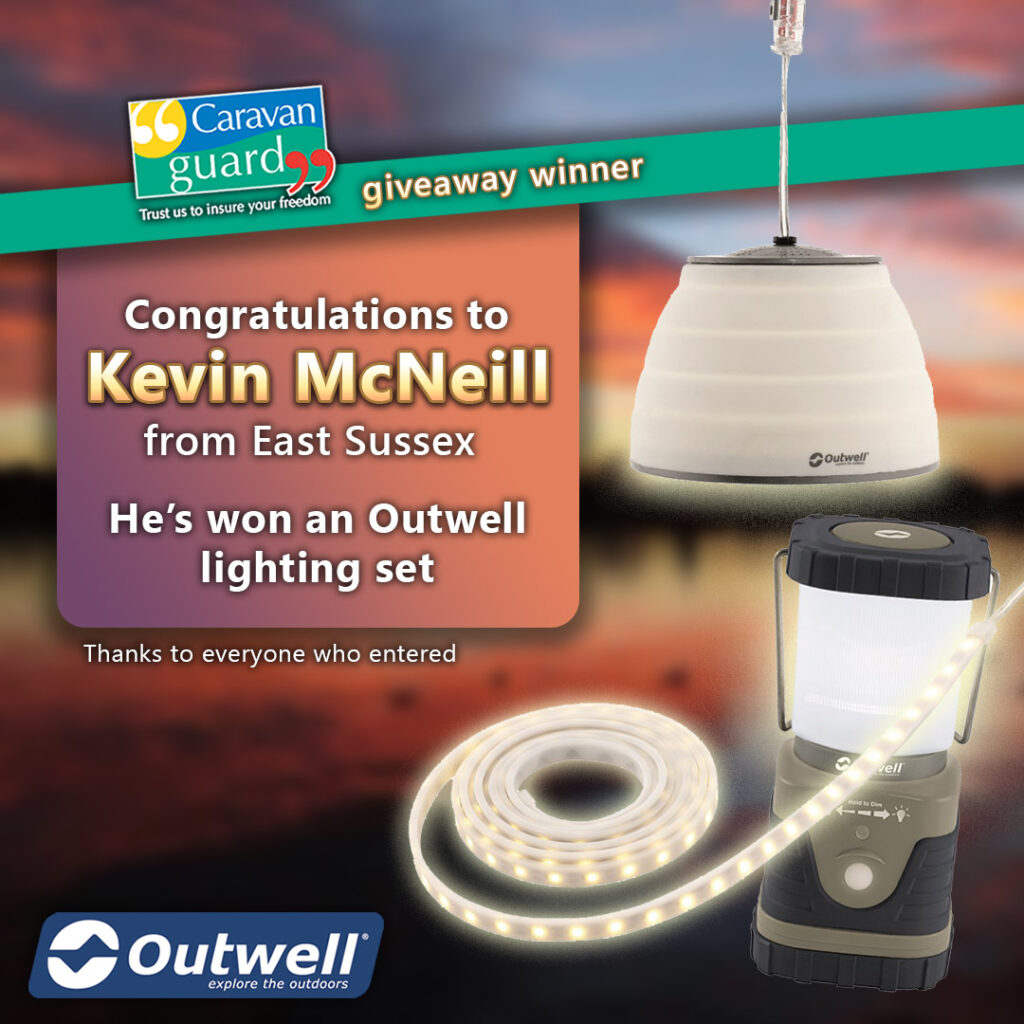 Thanks to everyone who entered and if you're on the lookout for some extra illumination when touring then read our guide to extra caravan and motorhome lighting, which features the Outwell lighting set and seven other star players.
For more information about Outwell's lighting collection visit www.outwell.com.
Search our blog
---