Last month we brought you a gear guide on electric bikes and asked if you thought a bike was necessary on a motorhome or caravan holiday.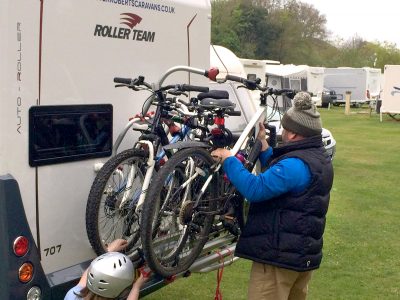 You voted in your hundreds and the results show that caravan and motorhome owners 'wheely' think a bike is an essential piece of kit to fully explore the great outdoors.
Lets take a look at the votes…
A huge 89% said they take an extra set of wheels on their caravan or motorhome holidays.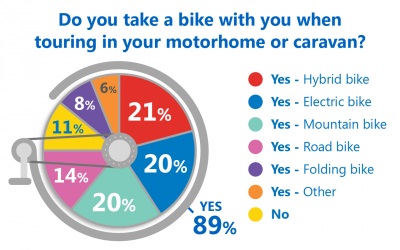 But there was no stand out winner for the most popular type of bike, with the hybrid, electric and mountain bikes, each chaining up a fifth of the votes, and road bikes getting a 14% share.
We received lots of stories about your love of cycling when on holiday, with some taking an array of bikes on the 'van – oh and not forgetting the Doggyhut trailers so the four legged friends don't miss out on the action!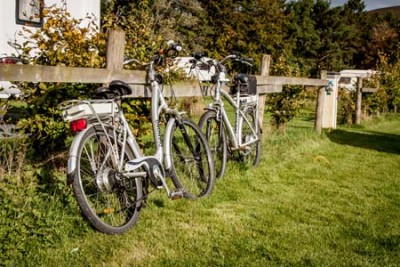 And sorry, we forget to add on an electric trike, folding electric bike and tandem to the list of options!
Here's what some of you had to say…
Pensioner Graham Round said it was a great way to get around without moving the motorhome.
"We also tow our two small dogs in a doggy hut, they love it," he added.
And Fraser Gill said he'd be stuck without bikes: "Last year we did hundreds of miles on our hybrids. Sturdy, and good for road and tracks. Panniers for our shopping and picnics," he said. "We are fortunate that we are able to get out on them, but might consider electric in future."
Dave P spends several weeks away at a time, so has mountain bikes, tandem and motorbikes with his caravan. He's also looking at folders for when he flies abroad.
Alan B takes three mountain bikes for family rides and then his road bike going solo and exploring new areas.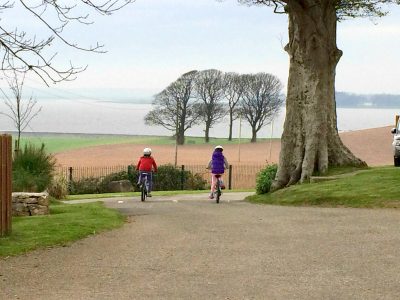 David Peters has the right idea… "We always take two hybrid-type bikes for our holidays. We use them to get about and leave our motorhome on site," he commented. "Brilliant, as we see more of the locality and after riding a great reason for a cold beer and cake in the local café!"
Thanks to everyone who voted and remember our motorhome or touring caravan insurance doesn't cover high risk items, such as bikes. But they can be insured for theft if you take out our Gadget and Leisure Equipment insurance, available to existing Caravan Guard policyholders. Click here for more details.
What do you make of the results…? Share your views in the comments box below.
New poll.
Don't forget to vote in our latest poll about caravan and motorhome covers.
Cost to insure: *
---
factfile
| | |
| --- | --- |
| Model | |
| Base vehicle | |
| Axle type | |
| Dimensions | |
| Shipping length | |
| RRP | |
---
Search our blog
---