There's a Bank Holiday coming up, so it's definitely time to enjoy a few days away in the caravan, campervan, folding camper or motorhome.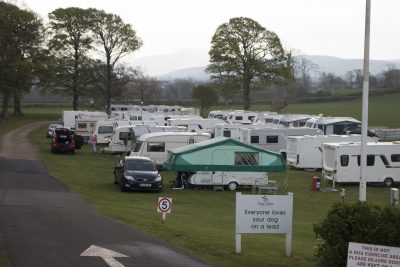 But it's also important to be prepared to try to beat those Bank Holiday traffic jams as many others set off for some holiday fun.
Stay informed
Check traffic updates before and after your journey. The Highways Agency publish a full list of traffic incidents and roadworks information for England on their website, as well as any adverse weather conditions. They also have traffic information widgets for different areas of the country and you can sign up to receive email alerts. Similarly, live advice is also available for Scotland via www.trafficscotland.org, Wales – www.traffic-wales.com, Northern Ireland – trafficwatchni.com and the Republic of Ireland www.nratraffic.ie.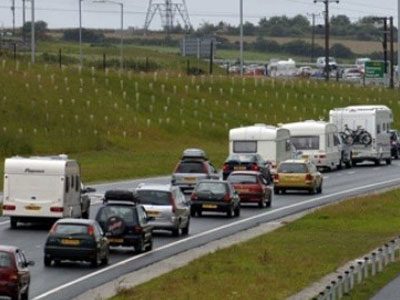 Once you are on your way there are some sat-navs that will warn of congestion and suggest alternative routes, but be careful that it doesn't re-route you down a narrow lane that's not suitable for your vehicle.
Take a map
Sometimes a good old fashioned but up-to-date road atlas will get you out of a sticky situation.
It's also worth seeing what traffic APPS are available for your passenger's mobile phone. Don't break the law by using your mobile when driving.
Check the best route
When you make your booking check the best route with the campsite warden, particularly if it's an unfamiliar site. There may be more than one access road to the site and your Sat-Nav again may not pick the most suitable for your caravan or motorhome.
Timing is crucial when trying to beat the jams.
If you've not managed to hit the road early, it's probably best waiting until later in the day when the throngs of motorists have possibly cleared.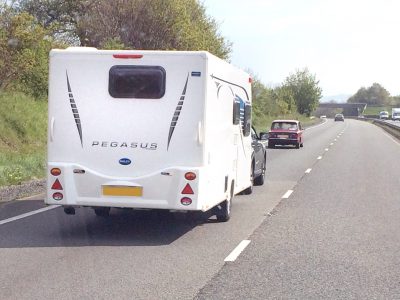 Take extra care
Busier roads can often lead to more traffic accidents, so do take extra care when driving and make sure your caravan or motorhome is in tip top condition before hitting the road.
We often see a rise in insurance claims after a Bank Holiday, so don't forget to check your tyres and tyre pressure, take care when loading, be careful when reversing the 'van, and be vigilant to theft on a busy campsite.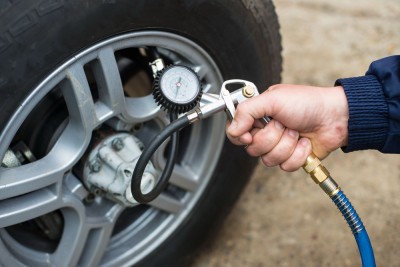 And finally don't forget to download our caravan pre-towing checklist or motorhome pre-journey checklist for more essential checks before you set off on your holiday adventures.
If you do get stuck in a jam, stay calm or try to make it a bit of fun. Here are some tips:
Listen to your favourite CD or even download an audio book to help your time pass by.
Play some car games, like, I-Spy, guessing the next song that will come on the radio, making words or names out of registration plates or coming up with a mathematical formula. One of our favourites is the Alphabet game – where you say names, food, places beginning with different letters of the alphabet.
Or it could be better to get off the road and stop for a while. Make a note of service areas and junctions along your route – or even where there might be a visitor attraction nearby until the traffic clears.
Also, make sure you have plenty of drinks and snacks on board to keep those hunger pangs at bay!
To see more about our great discounts for the safety-conscious caravanner or motorhome owner on our motorhome and caravan insurance pages.
Over to you…
Do you have any tips to beat the Bank Holiday traffic blues? Share any comments below.
Cost to insure: *
---
factfile
| | |
| --- | --- |
| Model | |
| Base vehicle | |
| Axle type | |
| Dimensions | |
| Shipping length | |
| RRP | |
---
Search our blog
---