Turning up the heat in your caravan!
Feeling warm and cosy in your caravan? You should be, whatever the weather's doing outside…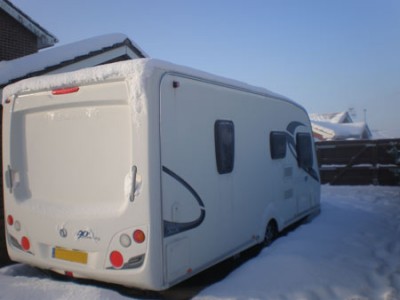 Caravans of the future? They'll doubtless be able to offer instant and continuous supplies of hot water and provide underfloor warmth… all infinitely controllable whether you're with your 'van or not.
Well, the future's getting ever closer. Absolutely no doubt about it, it's Alde's "wet" system – with its linked radiators, like you have at home –  that's being increasingly favoured by caravanners – mainly because of the type of heat it provides. It claims a greater efficiency – thanks to a distribution of fluid rather than the effort required to pump warm air throughout the vehicle.
The only downside is it's notably heavier than a blown air system, while the latter can actually be quicker to warm up.
That's not to say there haven't been developments in the blown air offerings from the likes of Truma and Whale, either.
Which heating system is on board is definitely a consideration you should be taking into account when you're planning a purchase – with some latest models offering a choice between Truma blown air and Alde's wet system.
There are other options, too. And you don't have to have the latest caravan to stay warm indoors as the temperature outside drops. There are plenty of cost-efficient ways for keeping things cosy.
Getting to Grade Three
Grade Three is currently the highest independent rating of a caravan's heating and insulation systems. It means the 'van can maintain an interior temperature of 20 degrees C or more, even when the outside temperature is as low as -15C.
Here in the UK, Truma has a Climate Centre for making such assessments. It's a cold room where vehicles are typically left overnight at temperatures to bring them down to the -15C. Once this is attained, they're allowed up to four hours with their heating systems on to achieve and then maintain an average interior temperature of 20C. Probes are placed throughout the vehicle's interior – one in the centre and one in each corner – and these measure the temperature constantly.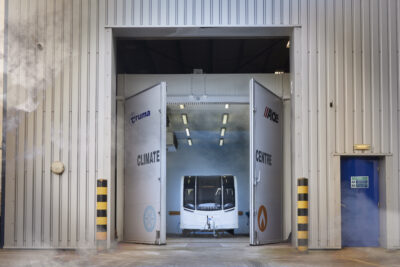 Most recently-built UK caravans claim Grade Three status, but it's always worth checking – especially if you intend to use your 'van during the winter months. There are also other aspects to consider, such as use of fridge vents and keeping your water supply running. For instance,  for Grade 3 insulation to be awarded the caravan's water system will also operate when the outside temperature is -15°C
The future will doubtless see further grade ratings. Alternatively, a more appropriate assessment might be to measure delta temperatures – that is, seeing how long a heating system can maintain a set interior temperature as conditions get ever colder outside.


Alde
A Swedish manufacturer with over half a century's experience in the manufacturing of wet central heating systems for leisure vehicles.
Once tried, never going back is the caravanners' mantra, as far as Alde is concerned.
The latest Alde (pronounced "all-de") 3020 system comes with colour touchscreen and a 9kW maximum power output (6kW if gas only, with electrical options of 1, 2 or 3kW).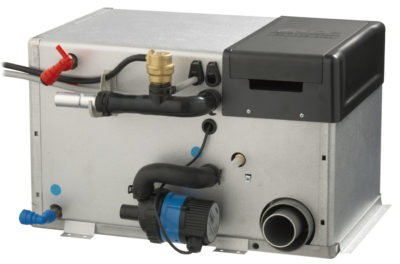 Alde more expensive than the blown air offerings from the likes of Truma and Whale. It's a bit heavier, too, but there's no arguing against the different kind of warmth it provides throughout the vehicle.
The future is "wet", it seems. Alde is claiming nearly a 50 per cent share of the market when it comes to new caravans in the UK (less than a decade ago sales were an almost negligible two per cent).
More at www.alde.co.uk


Truma
Arguably the biggest name in heating systems throughout all of Europe – Truma UK was set up in 1997, with its German parent boasting over 65 years' experience –  with a product range that starts with Truma S space heaters operating from gas, going on to add blown air with multiple outlets around the vehicle as well as mains operation, and more.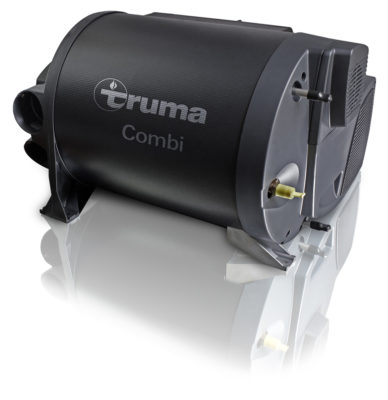 There's also Truma's Combi, available in 2kW, 4kW and 6kW formats, which is a combination heating and hot water system. Truma claims its Combi has the highest efficiency rating of any vehicle heater, at over 97 per cent.
The company also reports a significant rise in its iNet in the first 12 months since it was launched – it means you can control your heating and hot water from anywhere, via an app on your smartphone.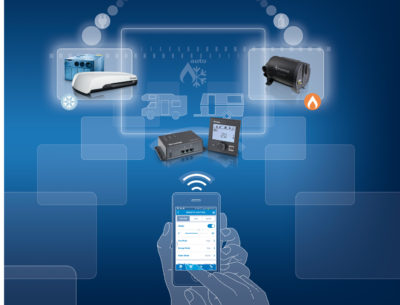 Truma's iNet system is also being developed so it can control other devices in caravans. Watch this space…
More at www.trumauk.com

Whale
Well known when it comes to water systems for caravans, Whale has only relatively recently come onto the scene as far as heaters are concerned. Its key claim is that it's the only manufacturer offering a complete underfloor electric and gas system – saving valuable on-board storage and living space.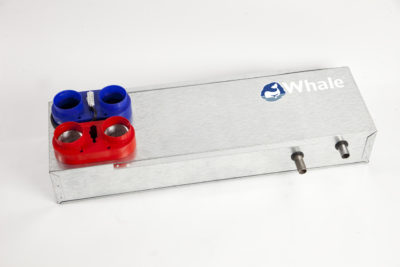 The Whale range includes 2kw and 4.2kw space heaters as well as the new Expanse water heater. There's also the iVan wireless, touchscreen control panel, which can let you set times of operation.
More at www.whalepumps.com
Top heating tips
Check the location of any thermostats, if fitted. Typically, they should be around shoulder height and not located close to a heat source. Worth knowing, also, is that the latest Truma control panels have an offset setting, which means you can "override" the thermostat if you feel some areas of your 'van still aren't getting warm enough.
Where butterfly outlets are fitted, you can finely adjust your heating system to move the warm air around the vehicle. Do not block vents altogether, though.
If you're still not happy with the way warmth is distributed around your caravan, ask your service engineer about using different diameter piping as a way of regulating where the heat goes.
Swift Group have devised the Swift Command system which on many of their recent caravans allows you to adjust your caravan heating remotely using an app on your smartphone when connected to the internet. Great if you're out and about and want to return to a toasty caravan.
See our guide about getting the best out of the Alde 3010 Compact heating system
See also this handy video made by Practical Caravan magazine a few years back about Truma caravan heaters: http://www.practicalcaravan.com/advice/28461-how-to-use-a-truma-caravan-heater.
Finally, remember your heating system is part of the annual service your caravan should undergo. That's the time to ask questions about the efficiency of your system.
Other ways to warm up your caravan
If your tourer doesn't have one of the latest caravan heating systems, there's no reason to be left out in the cold. There are alternatives you can consider. For example, a mains-operated heater (ceramic, halogen, or even an oil-filled free-standing radiator).
Kampa Diddy
This tiny, mains-operated fan heater could be all you need to take the edge off the cold in an otherwise unheated small caravan – or you could use it to boost any existing fitting. It has two settings – 750W and 1,500W – and it's only 17cm wide x 9.5cm deep x 22cm tall and has a bit of a retro look about it. It's light, too, at 1.2kg.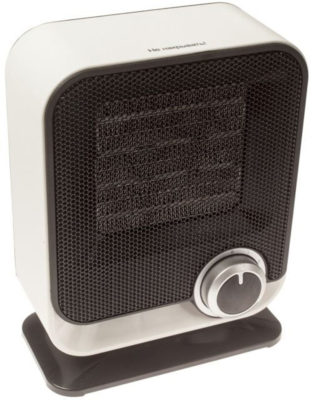 The all-plastic exterior will always stay cool, while other features include an overheat protection device and tip-over cut-out.
Expect to pay £20
Contact www.kampa.co.uk
Quest Tristar ceramic heater
This mains operated unit also has 750W and 1,500W settings – and a safe ceramic heating element. Plus, it can also be used as a cooler. The oscillating function helps distribute its output, too.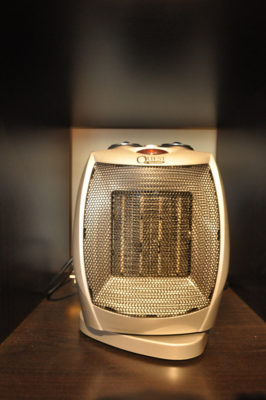 Weight is 1.3kg and dimensions are 16cm x 14cm x 23cm. Features include a tip-over safety switch, overheat protector, carry handle and power on indicator.
Expect to pay £25
Contact www.questleisure.com
Cost to insure: *
---
factfile
| | |
| --- | --- |
| Model | |
| Base vehicle | |
| Axle type | |
| Dimensions | |
| Shipping length | |
| RRP | |
---
Search our blog
---