Optimise the security of your tourer with some add-on devices, starting with caravan winter wheels.
Winter wheels are a great way of upping caravan security. They involve removing the wheel(s) of your 'van and replacing them with locking units that render your vehicle immovable.
Not only does that make sure your caravan can't simply be towed away, but they also act as a visual deterrent to anyone seeking to take your tourer. Also, they mean you don't have to worry about any undue tyre wear caused by long-term storage in the same place.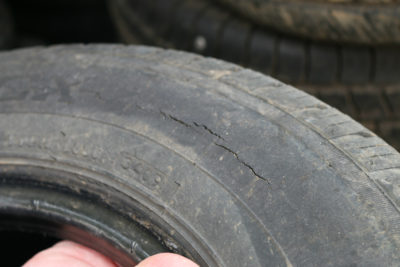 Indeed, winter wheels are something of a misnomer. True, they involve removing your existing wheels, then putting them back on again when you want to travel, but you could – in theory – use them any time of the year and on any occasion when your vehicle is stationary for long periods of time.

Winter wheels are one of a number of devices you can add to your unit to improve caravan security and protect it from theft. Nothing is infallible, of course. The key thing is to make your caravan as unattractive as possible to would-be thieves. It's a well-known fact that the majority of security devices – winter wheels, wheel clamps, hitchlocks etc – can be removed by a number of different methods known to professional thieves.
A bit about Sold Secure
Owned by the Master Locksmiths Association, the largest trade body of its kind, Sold Secure is a subsidiary that acts as an independent testing house for security products, including those designed for caravans.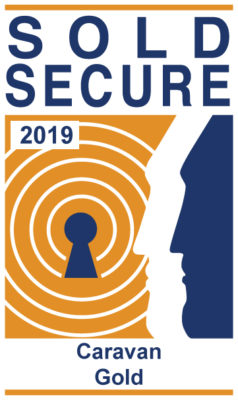 You'll see the Sold Secure logo on a wide range of caravan security products, including winter wheels and wheel clamps. Look for products which have the Gold or Diamond Standard.
Caravan Guard's top tips
Although winter wheels are primarily designed for use when your caravan is in winter storage, some owners find that – with practice – they can be fitted reasonably quickly all-year-round.
With your winter wheels on, make sure you have a safe, secure place to keep your original wheels – and store them away from your caravan so thieves can't find them.
If you're jacking up your caravan to fit any security device, bear in mind the usual advice – never use your corner steadies as jacks and never go under your vehicle.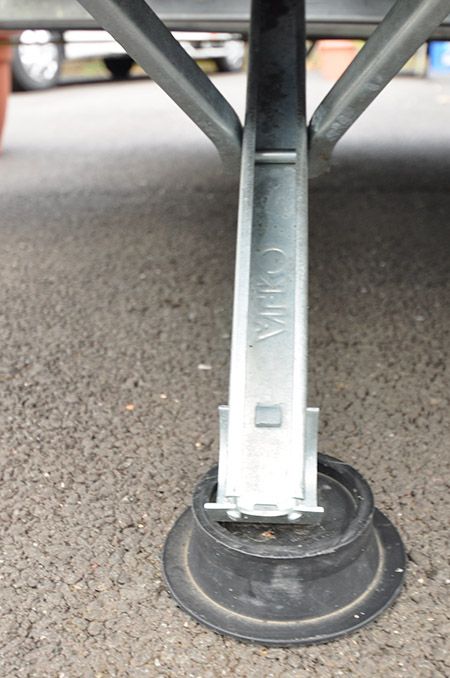 If you remove your caravan's wheels when in storage you must fit winter wheels, locking wheel nuts or locking wheel plates and the wheels must be stored away from the caravan – not inside!
Whatever extra security items you're thinking of adding to your tourer, give us a call first. We can advise on what might give you savings on your annual caravan insurance premium.
JSB Hublock Security System
The big boast from manufacturer JSB Hublock is there has never been a caravan (or trailer) stolen with the JSBs fitted in more than 15 years!
It says its products have been designed to resist oxyacetylene cutting gear and can't be removed by the usual drilling, grinding or brute force methods used by determined caravan thieves.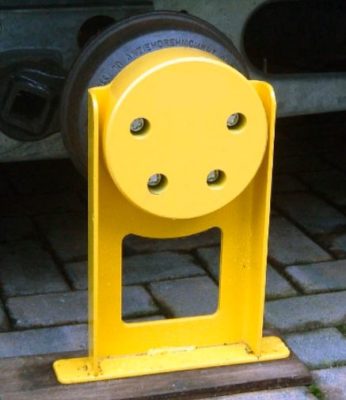 Further design means specialist removal sockets cannot be used to remove the design involuntarily.
They're suitable for all Al-Ko and BPW chassis'd caravans (four-and five-studs) and can be switched from one caravan to another.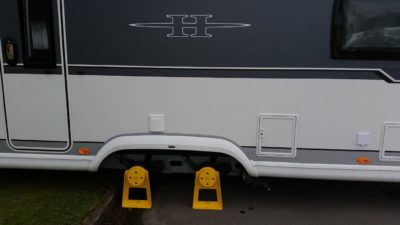 Key features: Patented design, infinite key combinations, superior quality security bolts.
Expect to pay: £165 (£330 for twin axles)
For more information: www.jsbhublock.co.uk
Bulldog WL10 Winter Wheels
A straightforward winter wheels device that's easier to fit thanks to just the one locking plate with locking bolt.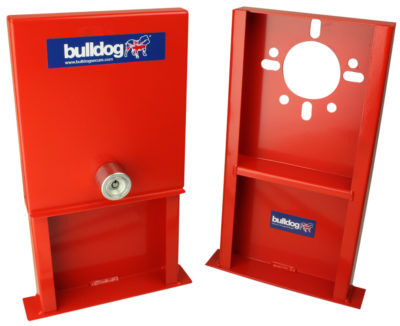 The WL10 uses the same quality 25mm diameter locking bolt with case-hardened shaft and anti-drill centre, as used in Bulldog's Sold Secure-approved locks. There's also a 10-pin anti-pick lock that boasts over a million combinations.
The brightly coloured finish also acts as a visual deterrent. It weighs some 7kg.
Key features: British manufactured, steel construction, five-year guarantee, fits four- and five-stud wheels.
Expect to pay £135
For more information: www.bulldogsecure.com
Over to you…
Got any advice on caravan winter wheels you'd like to pass on to fellow caravanners? Please feel free to add a comment below.
Cost to insure: *
---
factfile
| | |
| --- | --- |
| Model | |
| Base vehicle | |
| Axle type | |
| Dimensions | |
| Shipping length | |
| RRP | |
---
Search our blog
---