When it comes to outdoor cooking when away in your caravan or motorhome, a gas barbecue is a sure fire winner!
Hundreds of caravanners and motorhome owners voted in our recent barbecue poll when we asked if they liked to cook on gas or on charcoal.
Here's the results…
Despite comments about charcoaled food tasting better, a huge 64 per cent said they preferred to cook on a gas barbecue – not a surprise when many leisure vehicles have external gas points., plus the convenience of being able to get cooking almost straight away and adjust the heat.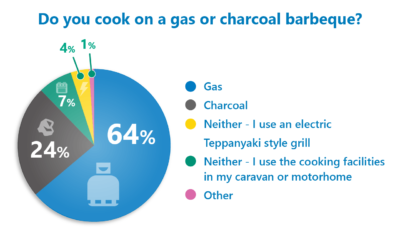 And if you're on the lookout for a gas barbecue then check out our gear guide.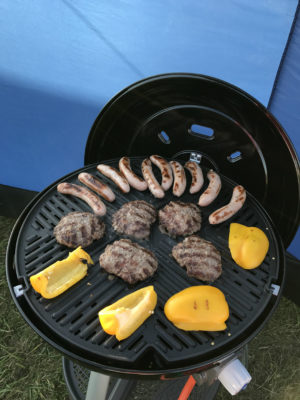 Charcoal barbecues are still a popular choice when camping, with almost a quarter of voters saying they cooked over hot coals. What's not to love about food cooked over a traditional, hot charcoal for that smokey, chargrilled flavour? Plus charcoal barbecues are normally cheaper to buy and tend to be a bit more compact for stowing away when touring. We take a look at six in our charcoal barbecues gear guide.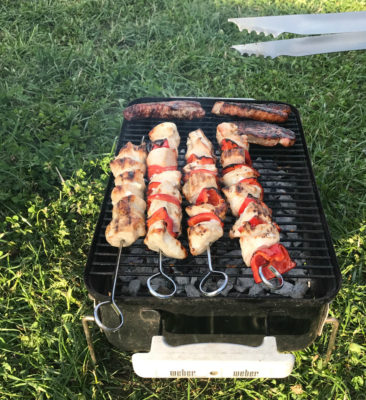 Just seven per cent of poll voters said they didn't cook on a barbecue, but used the cooking facilities in their 'van instead and four per cent of voters use an electric Teppanyaki style grill for outdoor cooking.
Remember, whichever cooking accessory you use, make sure you include its value in your equipment sums insured on your caravan or motorhome insurance policy.
Your comments
Despite the majority of voters opting for cooking on gas, many of those who commented were in favour of charcoal-fuelled cooking.
Colin Brown said whilst gas barbecues were cleaner and quicker, charcoal barbecues made the meat taste better.
And Keith agreed, only using a charcoal barbecue, wherever he goes.
Mike Crook said: "It's the flavour added to food from a charcoal fire that gives a unique taste of summer. Otherwise one may as well use the gas cooker!"
Derek Morley said he liked cooking outside on his Campingaz stove, enjoying the outdoors and a glass of wine!
Over to you…
Let us know what you make of the results in the comments box below.
Cost to insure: *
---
factfile
| | |
| --- | --- |
| Model | |
| Base vehicle | |
| Axle type | |
| Dimensions | |
| Shipping length | |
| RRP | |
---
Search our blog
---