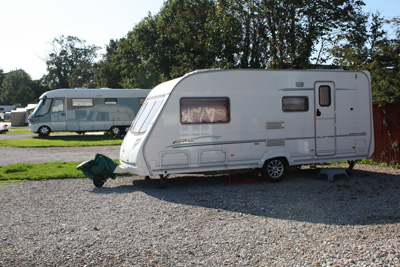 Having recently spent three days testing the new Bailey Motorhome Liz King ponders over a potential switch from caravanning to motorhoming.
There are pros and cons for caravans and motorhomes.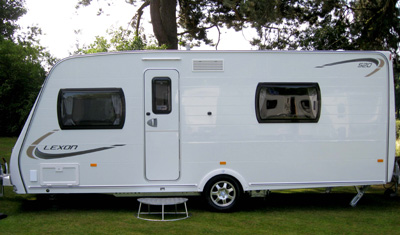 One of the major differences is the way you use a caravan or motorhome; with a caravan you arrive on site, unhitch, level it, wind down the corner steadies, put on your security system (check the wording of your insurance policy carefully to ensure that you meet the requirements of the policy) connect to mains electric (please attach the cable to your unit before you connect to the mains bollard) fill the water containers, etc and then there's the interior to sort out.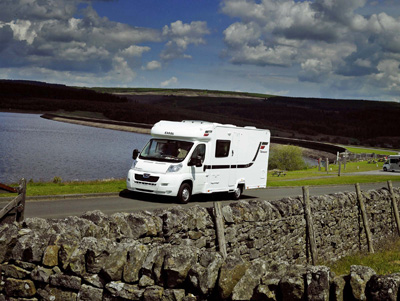 With a motorhome we arrived on the pitch, levelled up and connected to mains electric. We had a full 100L on-board water tank, and an empty 100L grey water tank, so no need for several minutes work outside. I particularly liked swivelling my cab seat around and I was in the habitation area without going outside! So a definite plus point for the motorhome.
Conversely, with a caravan you can display your knickknacks on shelves when you arrive on your pitch and go off in your tow vehicle; with a motorhome, unless you tow a small car or have bikes, then every time you move it, you have to make everything safe and just as importantly, quiet for travel. In a caravan, you've no idea what noise is created during towing, no matter how you pack for travel. Plus point for caravans then.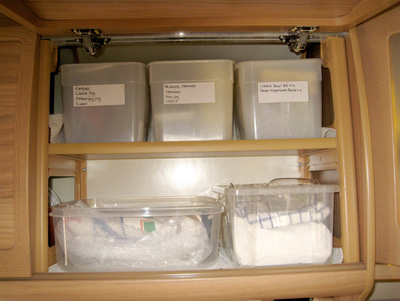 In the motorhome we lined the shelves and cupboards with non-slip mats, and used tea towels and bubble wrap. We put wrapped crockery and glasses into lidded plastic boxes; cutlery was wrapped in tea towels and packed tightly into the cutlery rack. We used pan protectors bought from Lakeland inside our stacking saucepans and put non slip in the kitchen sink to stop the bowl sliding around. Lockers were so tightly packed you couldn't get a fag paper in. Everything that we needed was taken out of its store as needed and put away afterwards. Toiletries were kept in our wash bags; in the caravan we keep them in plastic baskets in the drawer under the basin.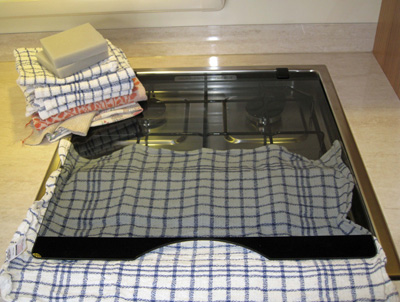 We've experienced noisy motorhome journeys in the past and believe me, they are very wearing, tiring and distracting for the driver. It's not a good idea to wander round the habitation area for any reason whilst the vehicle is moving.
Of course there are other considerations to motorhome ownership that need to be compared to caravan ownership. If you bought a small motorhome could you get rid of your towcar and use your holiday home on wheels as your main mode of transport?
You would also need to weigh up cost of motorhome insurance and costs of running the motorhome. And if you're looking at an extra large motorhome you would need to check your driving licence to ensure you can legally drive it – check the DVLA website for more details (http://www.direct.gov.uk/en/Motoring/DriverLicensing/WhatCanYouDriveAndYourObligations/DG_10037875 ).
So the choice is a caravan or motorhome, it's swings and roundabouts; we wouldn't rule out motorhome ownership, but wouldn't rule it in either; perhaps the answer is to own both!
There will be plenty of both to see, and new models galore from many manufacturers, at the Motorhome and Caravan Show at NEC Birmingham from October 11th to 16 so take your notebooks and camera and create your own list of pros and cons!
If you're thinking of making the change from caravan to motorhome, let us know your reasons below.
Cost to insure: *
---
factfile
| | |
| --- | --- |
| Model | |
| Base vehicle | |
| Axle type | |
| Dimensions | |
| Shipping length | |
| RRP | |
---
Search our blog
---