Everyone likes to save a bit of money, and motorhome owers are no exception, especially with the rise in fuel and food costs.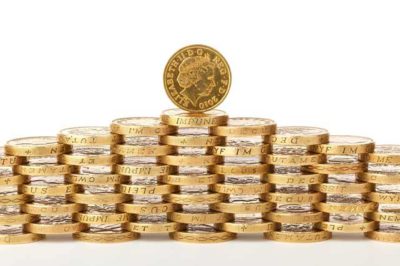 Taking some simple cost-cutting steps in how you drive, look after, and insure your motorhome could help you to save quite a few pounds in the long term.
Be a smarter driver
Get rid of the excess weight and baggage, and clear out things you're not going to use when touring. Don't fill up the water tank until you're on-site – there's no reason to travel with lots of water on board. Also remove any storage boxes that you don't need, particularly from the roof. You could even add a roof spoiler to the front of a roof light or solar panel to reduce wind resistance and make your vehcile a bit more aeordynamic.
Increasing the tyre pressure can make a difference to your fuel economy, and having the right pressure for the weight you're carrying will also make you safer on the road.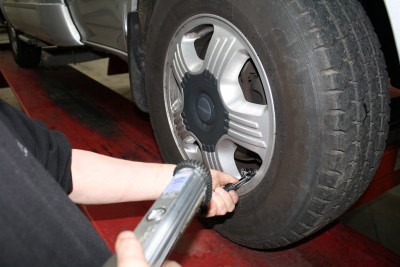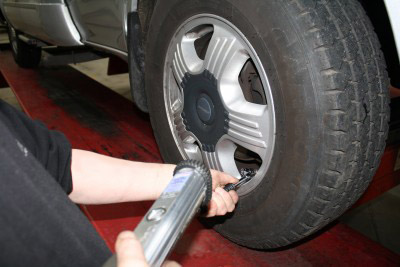 Always check your tyres before setting off, and make sure they're pumped up to the manufacturer's recommended pressure for the load.
Stop-go driving and regular acceleration will burn fuel quickly. Stick to a steady 50-60 mph speed on flat open roads, and avoid sharp acceleration and heaving braking – use the cruise control if you have it. Also, stay in gear – don't coast downhill in neutral – instead, ease off the gas gently. If your motorhome has an Economy button, make use of that, or follow the gear-changing indicator if your van has one.
Change gears smoothly before 2,000 rpm, and use the right gear for your speed and road incline.
It's not a race to get to the campsite. You'll get to your pitch safer and less stressed, and planning ahead will give you a heads up about roadworks or accidents, so you're not stopping and starting all the way.
Don't go on unnecessary trips in the motorhome – think about using a bike or taking the bus to cut down on fuel and parking costs – it's much more relaxing too! Also, you often don't have to travel far from home to find a fantastic campsite or tourist spot.
Lower annual mileage could also save you money on your motorhome insurance. Make sure when you take out your insurance you specify the correct annual mileage. Here at Caravan Guard, we'll ask for your expected mileage when you take out a policy or when you renew to make sure you're not paying too much. We also give discounts for mileage below 5,000 miles per year.
Also, shop around for the best fuel prices and monitor your average mpg figure so you can check how economically you're driving your motorhome or campervan.
Keep your engine in check
Take your motorhome in for a regular mechanical service – at mileage intervals recommended by the vehicle's manufacturer. This will help to keep your engine in tip-top condition, as well as regular oil and filter checks, and will make sure the engine is running economically. The grade of oil used can also affect your engine economy.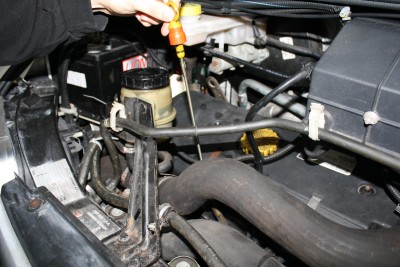 We'd recommend using an approved workshop.
Cost-cutting holiday tips
We're not talking about fuel here – we mean food! Plan some cheap meals rather than eating out, and watch how much expensive alcohol you might be drinking! You could even batch cook some meals before your holiday and take them with you so you're not eating out every night.
Set a budget to cover your fuel costs, food, campsite fees and visiting local attractions. Don't book in on a more expensive campsite that might have lots of great facilities if you're not going to use them. Check out smaller sites, even a Britstop or nightstop.
Plus enjoy the free things on offer, such as a trip to the beach, a picnic in the park, a hunt through the woods or seek out the many local free attractions, such as museums or local exhibitions. There are also plenty of online discounts and voucher codes available, particularly if you book ahead.
Get the right level of insurance cover
Make sure you don't pay for too much cover when taking out your motorhome insurance. For example, if you're not planning on venturing outside the British Isles then don't take out a policy with European cover bundled in. At Caravan Guard, comprehensive European cover for motorhomes is optional so you don't have to pay for it if you don't need it.
Claim free driving will earn you a no claims discount, which you can generally transfer from a previous motorhome insurer, car or other insured vehicle.
Safety and security discounts
We also reward the safety and security conscious motorhome owner with a number of insurance discounts:
Secure storage – Where you store your motorhome can also save a few pounds, particularly if there are extra security measures, such as CCTV, access control or security posts and locked gates at home.
And a reversing camera or parking sensor will also save you money (a 2.5% Caravan Guard insurance discount) and will also help reduce the likelihood of a bump, scrape or dent when manoeuvring your motorhome – so keeping costly repair bills down at the same time!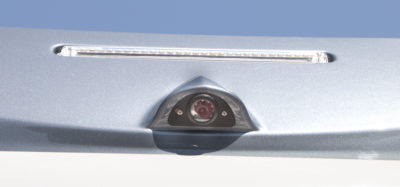 To protect your investment for the long term, an approved tracking device on your motorhome will save you quite a few pounds. We offer a 25% discount for a range of approved trackers. Thatcham approved alarms and immobilisers also attract a discount – and will act as a deterrent for thieves.
If you increase the excess you're willing to pay if you do have to make a claim, this could also reduce your motorhome insurance premium.
To find out more about our motorhome insurance discounts or insuring your motorhome with Caravan Guard click here.
Insurance discounts and benefits quoted are subject to underwriting terms, conditions and cover level. Minimum premiums apply. 
Over to you…
Got any cost cutting tips to share? Let us know in the comments box below.
Search our blog
---