Surge in post lockdown staycation as caravan and motorhome dealerships re-open 
Many motorhome and caravan dealerships flung open their doors in England on June 1st after being forced to close during the Coronavirus lockdown – and business is booming.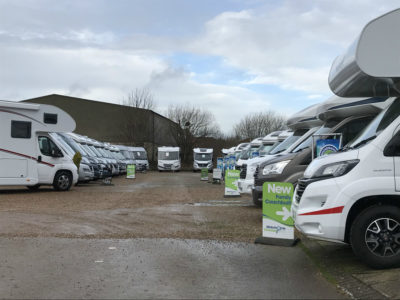 It seems holidaymakers are swapping package tours abroad for a staycation in the UK, as dealerships report a post lockdown boom in caravan and motorhome sales.
Many have introduced new appointment, viewing and collection systems to keep everyone after lockdown and minimise physical contact.
Lowdhams Leisureworld has dealerships in Nottingham and Huddersfield and has introduced a new way to shop for caravans and motorhomes. Their new No-contact Online Virtual Appointment System, named NOVAS for short, means it's now possible to book an online motorhome or caravan virtual viewing. Awnings and accessories can also be bought via their 'call and collect' system. NOVAS allows buyers the freedom to cut visiting a Lowdhams dealership down to the absolute minimum and in some cases have no physical contact with Lowdhams at all!
Lowdhams' Managing Director, Steve Sharpe, said they had seen an increase in newcomers to the caravan and motorhome market due to the staycation/safecation boom.
"We definitely had a sales surge on re-opening," he added. "The pandemic has certainly made holidaymakers re-think their plans and consider a "safecation" closer to home."
Jon Goulden, Managing Director at Yorkshire Caravans in Bawtry, has also experienced extremely busy caravan sales on their forecourts.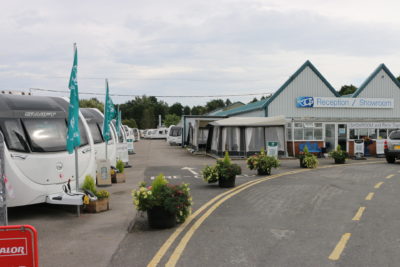 "I expect the interest to be strong for the rest of this season as couples and families look for an alternative to a package holiday abroad," he said. "Stock could be an issue for caravan dealers, whilst some manufacturers remain closed, and first-timers are not bringing in part-exchange units."
Campervan conversion company Wellhouse Leisure reported a record number of new campervans sold in one day, plus increased inquiries for new and used models.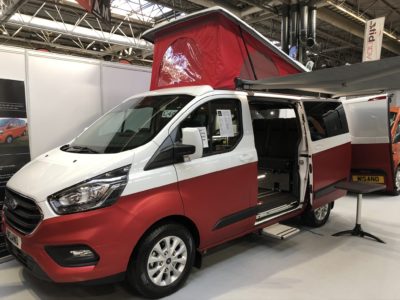 David Elliott, CEO of Wellhouse Leisure, commented: "We set a new sales record by selling seven of our campervans in one day. That's the most we've ever sold in one day since we started the business 18 years ago. It's a really positive sign for us, the camping and caravanning industry, UK tourism, and the economy. Everyone is looking forward to being able to travel again, but I think people are put off flying, cruises, and going abroad for a while, so are considering UK staycation holidays with the freedom of a campervan instead."
Manufacturer, Swift Group, has revealed a surge in the online interest of caravans and motorhomes.
Nick Page, Group Commercial Director from Swift Group said: "We are seeing a really promising trend emerging, which after a hard few months for the industry, is welcome news to UK caravan and motorhome manufacturers. Holiday parks are a brilliant option to enable social distancing, and as caravans and motorhomes are self-contained, it will be one of the safest holiday options for those looking to get out around the UK this year."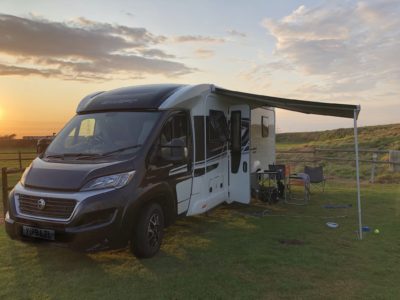 Swift is promoting caravan and motorhome holidays as a "safecation", describing leisure vehicles as "a fresh air hotel with nature on your doorstep. Just like home, it's a self-contained, self-catering, protective bubble."
Coachman Caravans was the first UK touring caravan manufacturer to reopen its factory and return to production on June 4th.
Despite closures of manufacturers and dealerships across the industry, the UK staycation is expected to boom in the coming months, with Coachman Caravans already seeing the uptake.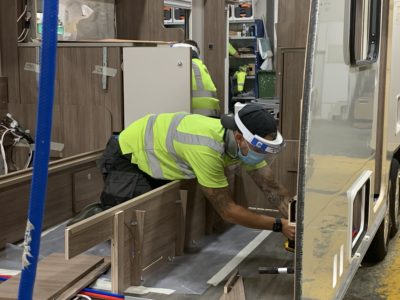 Elliot Hibbs, Coachman Managing Director, commented, "We're all excited to get back into the factory and producing. Whilst we expected our closure and the effects of Covid-19 to have detrimental effects on the business, we have not seen this. Our order book is full until the end of the year and we had less than two per cent of orders cancelled during lockdown, many of which have now been replaced."
Bailey of Bristol has re-opened part of its business and has been dispatching completed caravans and motorhomes – great news for customers who have been patiently waiting to take delivery of their new leisure vehicles.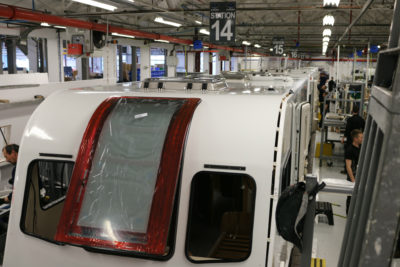 Bailey has also created two new 'virtual showrooms', one for caravans and one for motorhomes, on its website, with a 3-D enabled 360-degree interior tour of every model.
Bailey Managing Director Nick Howard commented: "Life after lockdown will be difficult to predict, however with international travel restrictions likely to remain in place for some time it is predicted that there will be a boom in UK-based 'staycation' holidays. This would undoubtedly be a boost for the UK leisure vehicle industry, as well as domestic tourism as a whole."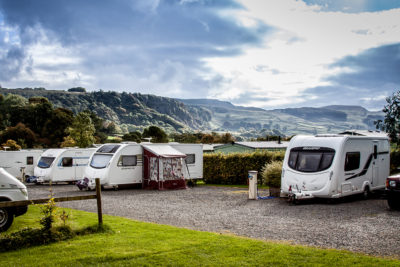 The industry trade body, the National Caravan Council (NCC) urged the Government to allow the safe re-opening of touring sites and holiday parks in England as soon as possible.
On June 23rd, Prime Minister Boris Johnson announced that from Saturday 4 July, people can now "enjoy staycations in England with the reopening of accommodation sites".  This is understood to include caravan parks and campsites – although all businesses need to adhere to COVID Secure guidelines.
NCC Director General, John Lally commented: "This is great news for the 2+ million caravan owners and for the parks industry in England – and not a moment too soon.
"We have been working hard to explain to Government that caravan products are 'socially distanced by design' and that the parks industry across the UK can be safe places for people to holiday.  Not only are caravans required to be 5m or 6m apart, but caravan parks are big open spaces, the ideal base for hard working families to enjoy the great outdoors.
"Parks already are working on safety protocols to keep their staff and visitors safe.  So we are delighted that the great British caravan holiday can recommence in less than two weeks time!"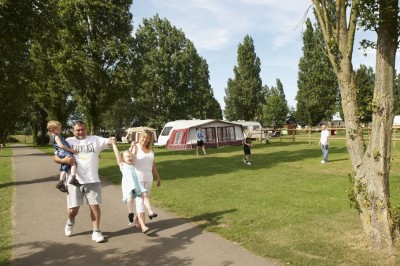 An NCC survey, also confirmed 93% of those surveyed intend to take a holiday or short break in the UK after the lockdown compared to 84% who booked/planned a UK holiday or short break beforehand. This demonstrates a substantial shift towards UK domestic tourism as an option for holidaymakers.
Search our blog
---