Go caravanning: Ten things you need to know if you're a first time caravanner
As the Coronavirus pandemic has halted many travel plans abroad, caravanning is the perfect alternative to a package holiday and there are plenty of places to explore in the UK as we head for a staycation boom and an increase in first time caravanners.
What must you know before you head out with your caravan? Here's our top 10.
Congratulations. You're about to go caravanning for the first time. There are just a few key things you need to know as a "first time caravanner".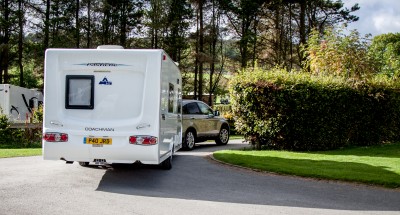 For much of the below, practice makes perfect. Lots of it is common sense.
Here are our 10 things you need to know before you go.
1. Know the law
When it comes to UK law, ignorance is most definitely not bliss. As a first time caravanner, make yourself aware of speed restrictions, use of towing mirrors, weights and more.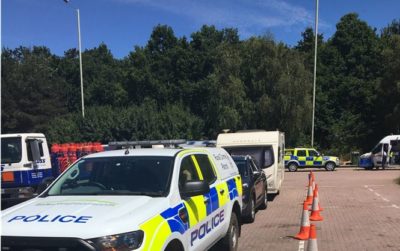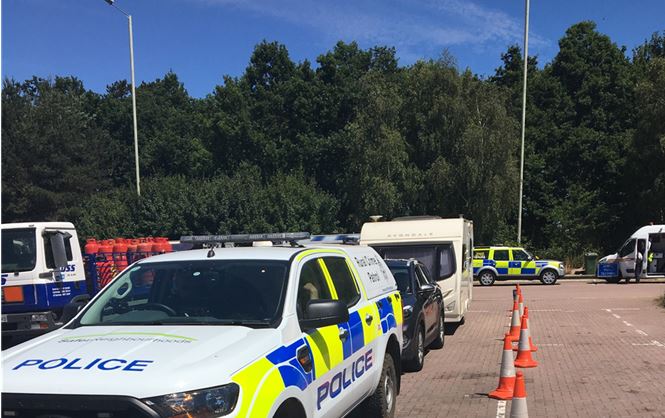 See also: Our guide to towing mirrors; www.gov.uk
2. Licence to tow?
For heavier car/caravan outfits (i.e. those over 3,500kg combined), you need to have the classification B+E on your driving licence. If you passed your driving test after the 1st January 1997 you won't have this classification without taking a further test.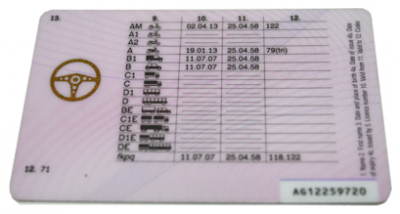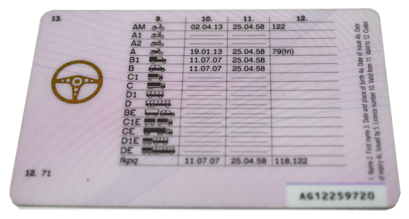 If you need to upgrade your licence, your local specialist caravan dealer will be able to point you in the right direction regarding further training.
See also:  www.gov.uk
3. Make it a match
For first time caravanners, especially, it's advised – where possible – to tow with your caravan weight at a maximum of 85% of the kerbweight of your car. Under no circumstances should you tow with a caravan that's heavier than your towing vehicle.
See also www.towsafe.co.uk
4. Load safely
A correctly loaded caravan is a well-behaved caravan. If you can, put heavier items in your car, or low down directly over the caravan axle. Be aware, too, of the weight at your tow hitch.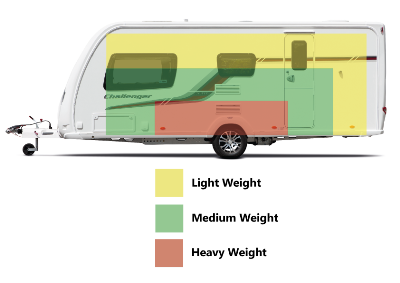 See also: our video on how to correctly load your caravan
5. Get hitched
Like a number of caravanning activities, hitching up your caravan to your car is an art that's easily mastered with practice. If there's two of you, work out an agreed system of hand signals and sounds for spot-on hitching up.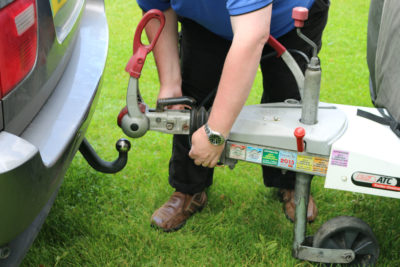 See also: our video guide on hitching up and www.freedomtogo.co.uk
6. Easy as you tow
Drive safely. You'll soon realise that acceleration, braking distances and economy are different when you're towing a caravan. Use it all as an excuse to drive steadier, albeit not holding up other road users. Relax, remember you're on holiday!
See also our beginners' guide to towing and tips on how to prevent your caravan snaking.
7. On site
From making a booking to arriving at reception and being guided to your pitch, there's a bit of campsite etiquette to be aware of.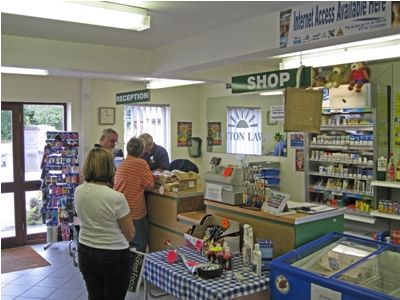 Luckily, it's usually pretty straightforward… let common sense prevail. Don't be afraid to ask questions when you're making your initial booking. Maybe even let them know you're a first time caravanner!
See also: How to set up on site
8. Sorting your security
Do try this at home.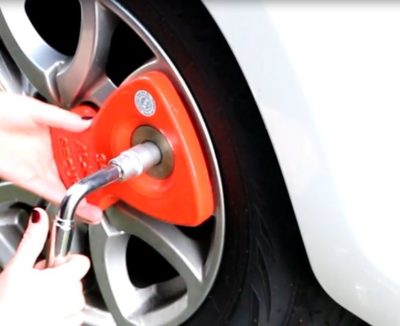 Rehearse putting on sometimes tricky security items such as wheelclamps and hitchlocks before you venture out – and make it good practice to apply them every time you park and pitch up.
See also: our video on how to fit and AL-KO Secure wheel lock, an explanation of the different caravan wheel clamps and our video on caravan security.
9. Get yourself a checklist
A list of what to take with you each time you go caravanning will hopefully make sure you don't accidentally leave something behind.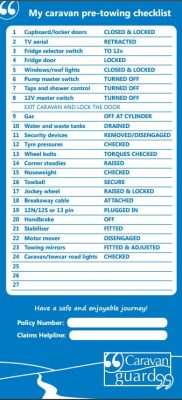 See also our downloadable caravan pre-towing checklist
10. You're not alone
Keep a diary of your caravanning adventures and take lots of photos. Not only will you learn from your mistakes (as if!), you'll also collect lots of lovely caravanning memories to look back on.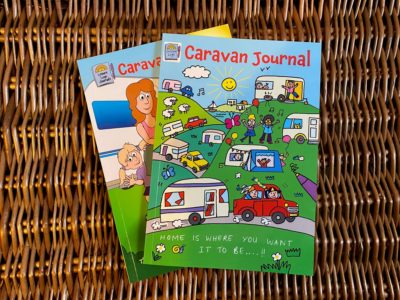 See also www.leisurelogsjournals.co.uk
And finally…
You're going to need caravan insurance. Although it's not a legal requirement, our specialist caravan insurance will protect you against theft, storm, flood, fire, accidental damage and vandalism. To get a great value quote and extensive cover, visit our caravan insurance discounts page and click the "get a quote" button.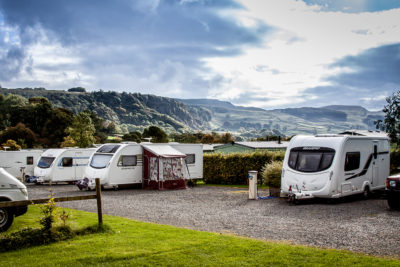 Remember, this is just a beginning. You'll soon find factors that are key to you to further your enjoyment of caravanning. And remember, the more you go, the better you'll get!
See also our shopping list of caravanning kit for beginners.
Search our blog
---