About to buy your first caravan? Check out our list of essential caravanning kit when starting out.
Congratulations if you're about to take the step and buy your first caravan. Do hold back a bit of your budget, though, because inevitably there will be some items of caravanning kit you'll need to buy – everything from specialist water containers to the kind of items that will add comfort to your caravanning.
Chances are, your first tourer will be a pre-owned model, which may or may not come complete with extra equipment.  If it doesn't, you might want to negotiate to make sure you have all the right caravanning gear for going away.
The good news is, most caravan dealers also operate accessory shops – the ideal place to start.
Be safe. Be seeing
Towing mirrors. They're actually a legal requirement for nearly every car and caravan outfit and allow you to see what's happening behind you.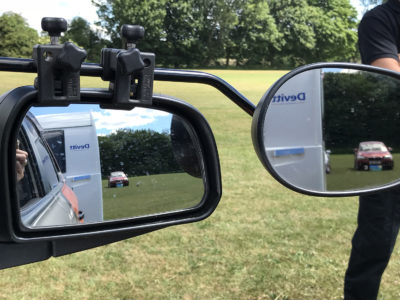 Buy the best you can afford and they'll last a lifetime (with that in mind, you might want to buy a set that will fit a wide range of vehicles).
Point to ponder: Towing without suitable mirrors could land you a police fine.
Get fresh
Even if your caravan has an in-board water tank (usually the reserve of more upmarket models), you're probably going to want something to transport supplies of freshwater from tap to 'van.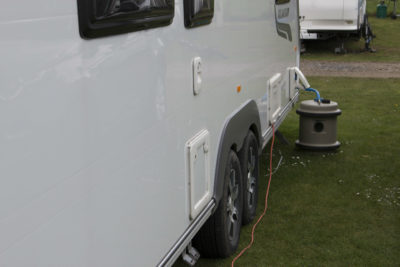 The Aqua Roll has been around so long – 67 years and counting – it's something of a design icon. There are alternatives, of course.
Point to ponder: If you're planning to go caravanning in colder weather, consider extra insulation for your freshwater container(s) and associated pipework.
Watch your waste
You'll need a container for your waste water, too (grey, not toilet). And pipe extensions to run from any containers to the connecting points on your 'van.
Point to ponder: Think carefully about where you want to stow any waste containers when not in use. Ideally, you won't want them loose in your living quarters.
Chemically yours
Get the right chemicals for your caravan's toilet – to break down waste and mask unwanted odours. Most commonly, toilet blue or green, goes in the cassette and toilet pink for the flush tank. Plus there's toilet paper specifically designed for tourer toilets.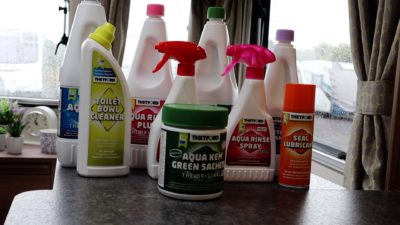 Point to ponder: Many toilet chemicals contain formaldehyde. You might want to consider greener alternatives.
Get hooked up
If one isn't supplied, make sure you get yourself a mains hook-up lead with suitable connections either end for use on a campsite.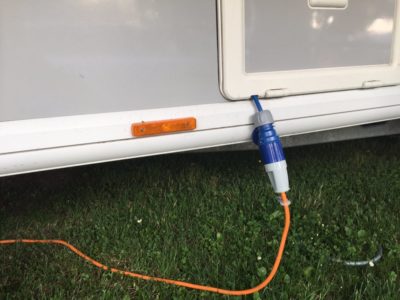 Point to ponder Typically, there's a choice of mains lead; 10m or 25m. Work out which is best for you.
Step on the gas
Initially, you'll need to buy a gas cylinder (or two). Thereafter, you'll get refills as part of a cylinder exchange programme offered by major suppliers. Make sure you have the right regulator, too, for the type of gas you use – butane or propane. Plus, a spanner for fastening the gas bottles to the gas pipe is a must.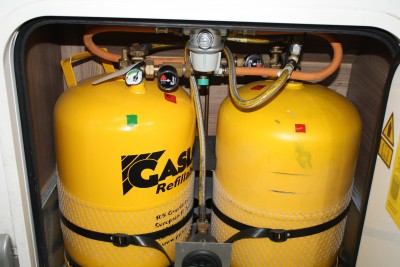 Point to ponder: Keep your weight down by having a small cylinder as a back-up in case you ever run out of gas, rather than lugging around two large cylinders.
One step at a time
If not supplied, you'll want a stand-alone step at your caravan door.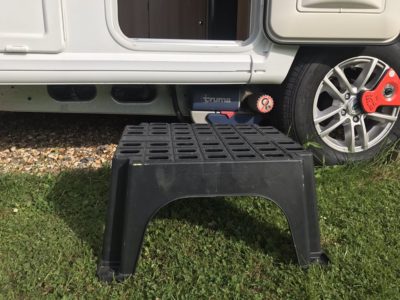 Point to ponder: If you think access could be tricky, a double step will make things even easier. Some even come with fixed handrails.
Steady as you go
Every time you pitch your caravan, you'll be winding down the corner steadies. At the very least, you'll want a suitable brace.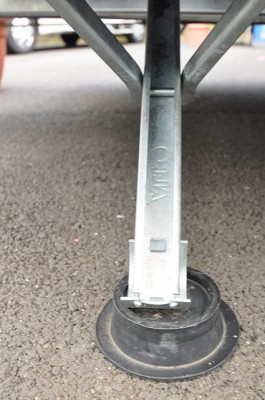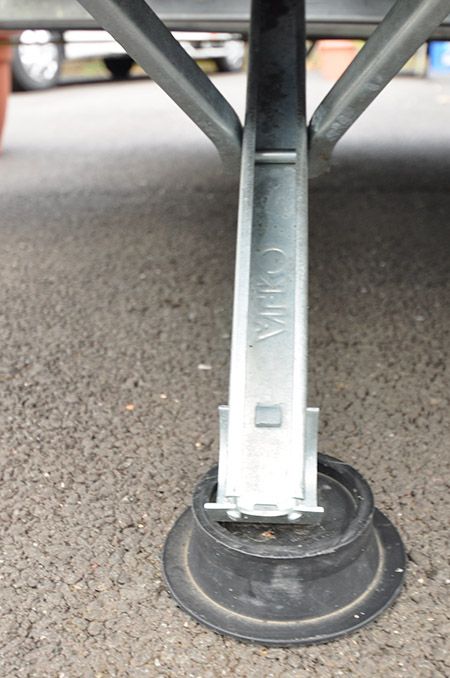 Point to ponder: You'll soon notice more experienced caravanners have a corner steady winder attachment on a 12V drill – it saves time as well as a lot of awkward bending over.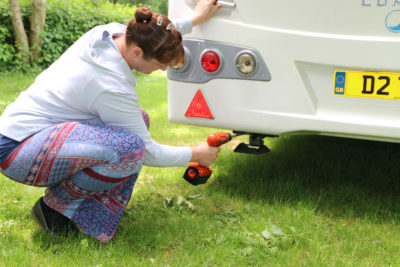 On the level
Levelling ramps and chocks will prove a boon in helping you pitch your caravan as level as possible – and making sure it says that way!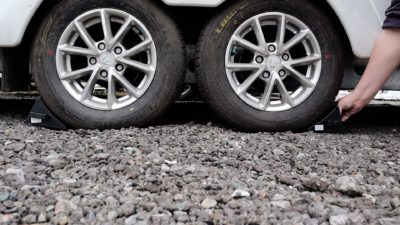 Point to ponder: Definitely essential. Even so-called level pitches often have a slight slope to them.
Spirit's up
Following on from the above, a small spirit level is a must if you're really going to have your caravan on the absolute level. In fact, it's worth having a small toolkit with a screwdriver, a torch, spanner and pliers in case of emergencies.
Point to ponder: Lost your level? Try rolling an unopened tin of food across the floor of your vehicle to make sure you're pitched right
Gauge your noseweight
Getting the noseweight right on your laden caravan is just one of the key factors behind ensuring best towing practice. A noseweight gauge will make sure nothing's amiss.
Point to ponder: No noseweight gauge? You can also set up a suitable length of broomstick and a set of bathroom scales.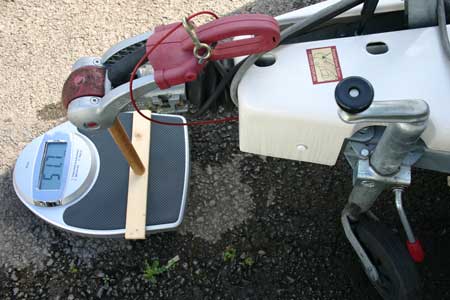 Of pots and pans
Cookware, crockery, cutlery and more that's designed for camping will help keep your weights down. There's all kinds of products on the market from collapsibles to bamboo.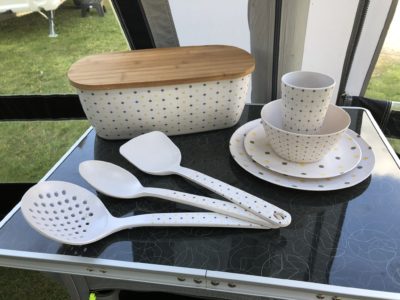 Point to ponder: Like all other bits of caravanning kit, only take what you really need (save weight and optimise storage space)
Time for bedding
Duvets or sleeping bags? There are pros and cons for each. You'll soon find out what's best for you. Do consider where you can store your caravan sleeping kit, however.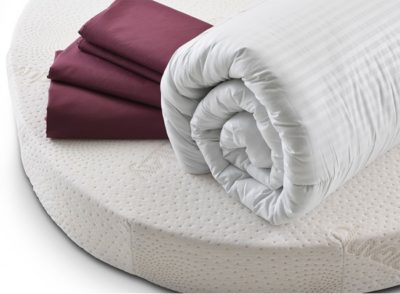 Point to ponder: Don't forget all-important pillows, too.
Stay secure
Make sure your caravan is secure and you meet the needs of your caravan insurance policy. As a minimum you'll likely need a wheelclamp and hitchlock. They're highly effective as visual deterrents, too.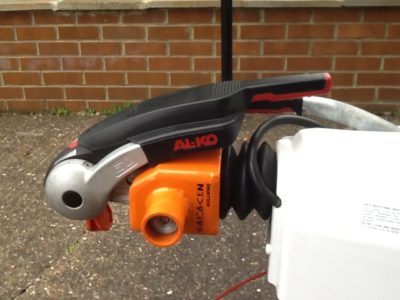 Point to ponder Add extra security items to your caravan, like an alarm or tracking device, and you should qualify for discounts on your annual caravan insurance. Also, look for security devices which are Sold Secure approved, then you'll know they've been rigorously tested.
Put the kettle on
A fresh cuppa in your caravan? Now you're sorted! Electric or hob – there's a wide range of caravan kettles out there.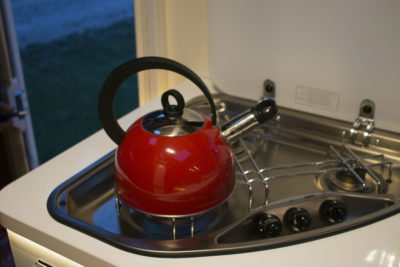 Point to ponder: Complete your essentials with a corkscrew/bottle opener. Cheers!
And finally…
Treat this as a start. You'll soon find caravanning kit that is key to you to further your enjoyment of touring – anything from awnings and caravan motor movers to solar panels and outdoor furniture…. Happy caravanning!
You'll find lots of essential caravanning kit at stockists like Towsure, Quest Leisure and PRIMA Leisure.
Also don't forget specialist caravan insurance. Policies like ours will cover your caravan for accidental damage, storm, flood, fire, vandalism, and theft. Though caravan insurance is not a legal requirement, the value of a modern caravan and cost of repairs mean it's a good idea to take out cover.
Cost to insure: *
---
factfile
| | |
| --- | --- |
| Model | |
| Base vehicle | |
| Axle type | |
| Dimensions | |
| Shipping length | |
| RRP | |
---
Search our blog
---