As well as our guide to awning pegs last month, we also teamed up with awning and tent specialists Outwell® to give away a selection of pegs.
And after, more than 1,500 entries we have a lucky winner!
Congratulations to Elddis caravanner, Kelly McNulty from Bolton – she's won three different peg boxes so she can pitch up her Daytona Dorema caravan awning on all types of ground!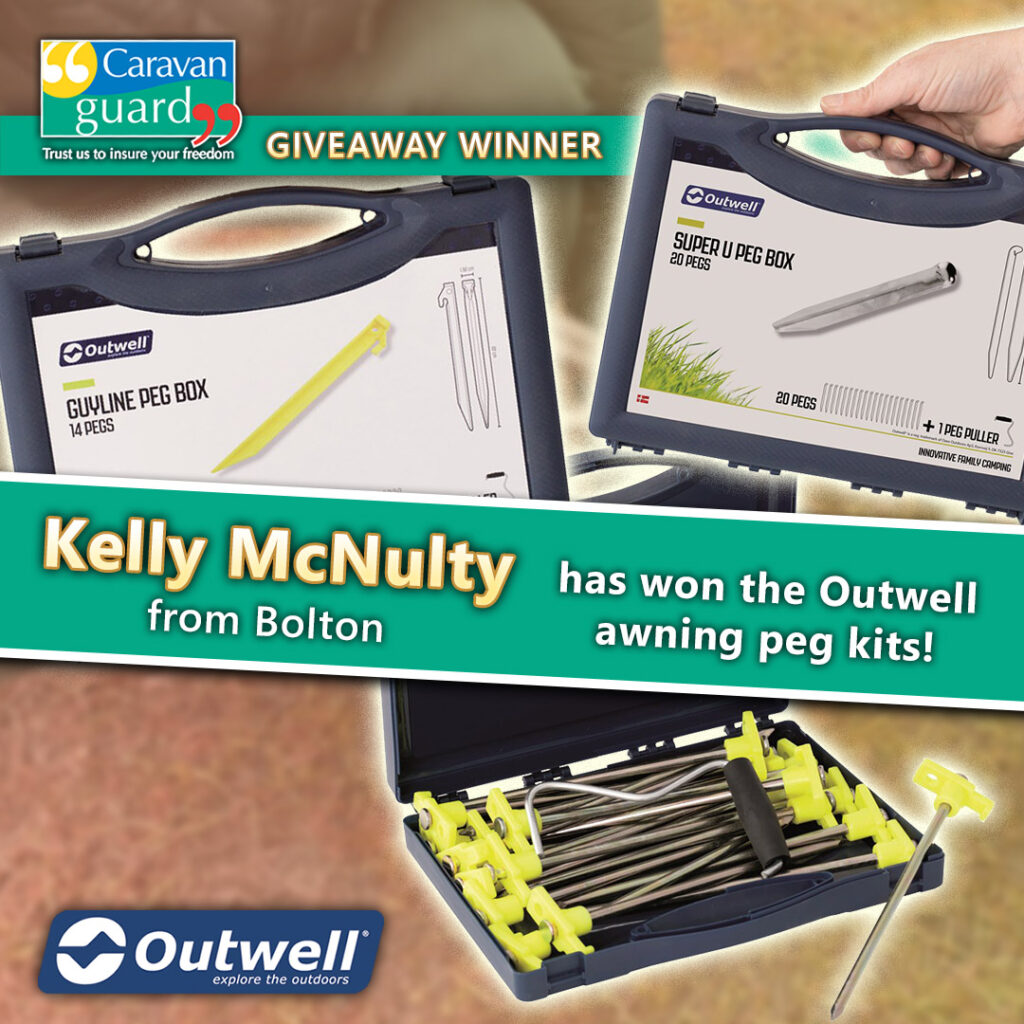 She'll be receiving an Outwell Guyline Peg Box, a Super U-peg box with pegs for medium to hard ground, a Spike Peg Box, and an Outwell mallet. The pegs all come with a handy carry case and a peg puller so she can extract the pegs safely.
If you want to know which kind of awning pegs to use when pitching up then check out our latest video on how to put up your awning on different pitch types!
And to find out more about the range of pegs available from Outwell click here.

Search our blog
---