We bring you some updates if you're planning a motorhome trip to a European country in 2022, including an update on Green Cards. (Updated December 13th, 2021)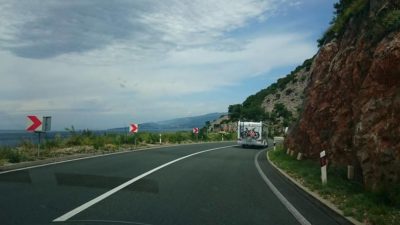 Planning a holiday to Europe in your motorhome or campervan?
Check the UK and FCDO travel advice for where you plan to travel and any testing or vaccine requirements for when you return
Find out if there are any entry requirements for your holiday destination and if there are any Covid-19 travel restrictions
A Green Card is no longer needed by UK motorists when driving their vehicle in the EU
There are new passport rules for travel to Europe. Use the passport validity checker to plan ahead
You should continue to get appropriate travel insurance
Contact a vet at least one month before your travel if you're taking a cat, dog or ferret to the EU
Green Card
Update: The European Commission announced that from August 2021, UK drivers will no longer need a Green Card to show proof of insurance when taking their vehicles into an EU country (or Norway, Iceland, Switzerland, Serbia, Andorra or Liechtenstein). 
From January 1st, 2022 we will no longer send a Green Card to motorhome insurance policyholders who have EU cover. Your motorhome insurance documents will be sufficient and will give you the same level of cover as you have in the UK. Remember to take your Caravan Guard motorhome insurance documents with you when driving your campervan or motorhome in Europe.
Insurance validity in the EU
Our motorhome insurance policy provides the legal minimum insurance cover required by law for travel to countries that are members of the European Union or European Economic Area (EEA). A full list of these countries can be found on the Government's website. Many customers choose to extend this cover from the minimum required third party liability cover, to include comprehensive cover for damage to their motorhome and equipment whilst abroad. Your motorhome insurance policy schedule will tell you which cover you have in force.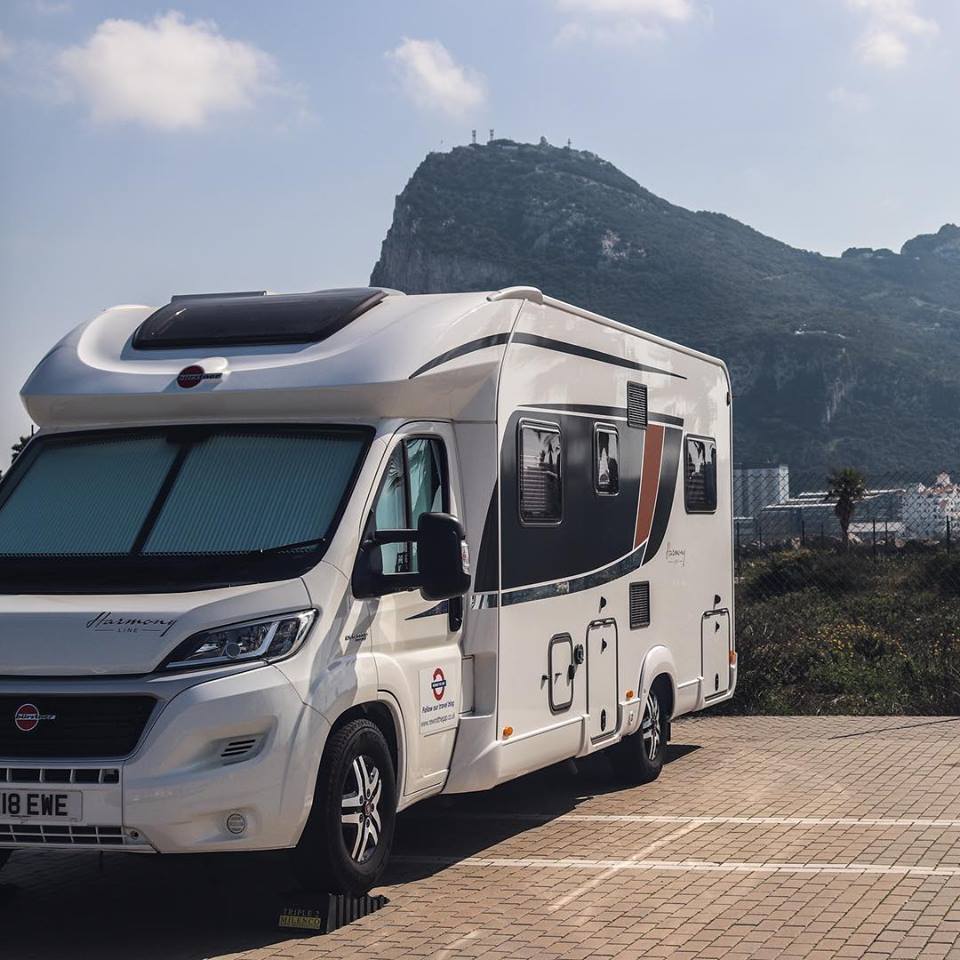 If you are travelling to Albania, Bulgaria, Macedonia, Montenegro, Romania, Serbia (excluding Kosovo) or the Faroe Islands you might need to increase your insurance cover. Please contact us to arrange this.
European breakdown cover 
Your breakdown cover will still apply, as usual, across the EU if you have bought the European Breakdown option. Your motorhome insurance policy schedule will tell you if this cover is in force.
Passports
Check your passport is valid for travel to Europe using the GOV.UK passport checker. You might need to renew your passport earlier than planned and should allow up to 10 weeks to apply.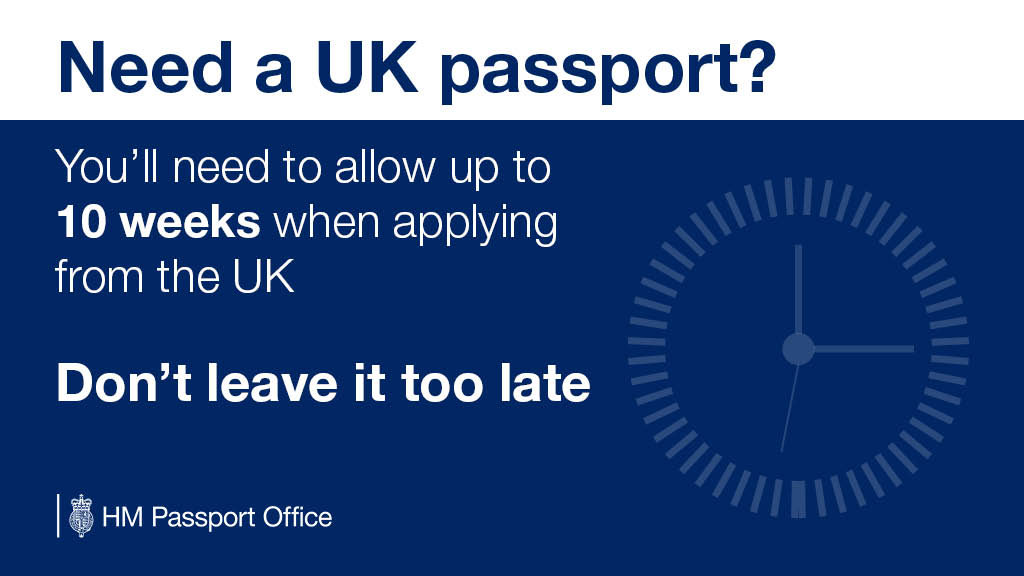 A UK sticker
From September 29th, the GB sticker was replaced with a UK one. The new UK stickers will be available online and in post offices and garages for around £1.50.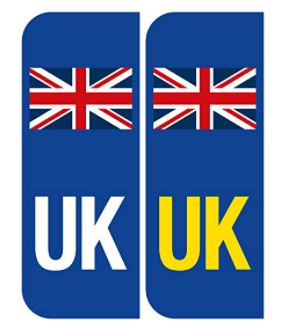 You must display a UK sticker on your motorhome and any trailer when travelling in an EU country if your number plates do not include the UK identifier.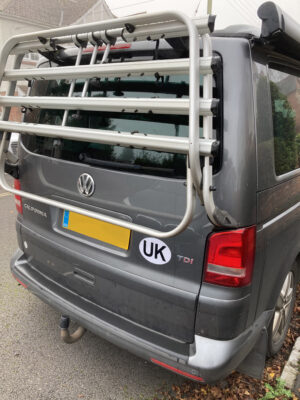 You do not need to display a UK or GB sticker to drive in Ireland.
International Driving Permit (IDP)
An IDP is a multi-language translation of your driving licence and currently costs £5.50. This can be bought from a Post Office (usually the same day), where you will need your current driving licence and a passport photo.
In general, you will not need an IDP when driving in most EU countries for up to 90 days, but you must carry your driving licence photo card with you. There are some exceptions where an IDP might be needed:
If you only have a paper licence (no photo card)
If your licence was issued in Gibraltar, Guernsey, Jersey or the Isle of Man
If either of the above apply to you, we urge you to visit the Government's website to consider their guidance based on your individual circumstances.
Motorhome insurance
You'll need a copy of your motorhome insurance (including your certificate of insurance) as you would now.
Vehicle registration document (V5C)
The Government recommends you carry this and it must show your current address.
Healthcare and travel insurance
Check that you have travel insurance that includes all your needs, including healthcare.
A (European Health Insurance Card) EHIC continues to be valid in an EU country until its expiry date.
Once your EHIC expires you can apply for a UK Global Health Insurance Card (GHIC), free of charge. EHICs and the new GHIC provide the same access to emergency and necessary healthcare cover for travel to the EU.
The UK government advises that you should obtain travel insurance with healthcare cover before you go on holiday. EHICs and GHICs are not an alternative to travel insurance.
European Accident Statement form
This is a standardised carbonated document making it easier for drivers involved in an accident to exchange details and facts of any incident. They're not compulsory, so you don't need to have one in your motorhome.
We do however provide these to customers automatically when they first take out our optional extra of fully comprehensive European cover, or on request, for peace of mind in the event of an incident or accident.
Duration of your trip to Europe
In general, you'll be able to visit EU countries, visa-free for up to 90 days within a 180-day period. Different rules apply to Bulgaria, Croatia, Cyprus and Romania. If you visit these countries, visits to other EU countries will not count towards the 90-day total.
If your trip within the EU extends beyond 90 days within a 180-day period, you might need a visa or permit. Check each country's travel advice via gov.uk for more information.
It's expected that from 2022 a visa waiver will also need to be bought under the European Travel Information and Authorization System (Etias). We'll update this information when we know more.
Travelling to Europe with pets
You will not be able to use the existing pet passport scheme to enter the EU or Northern Ireland.
To make sure you can travel to the EU with your pet, you should start to prepare at least one month before your travel date by visiting your vet for advice.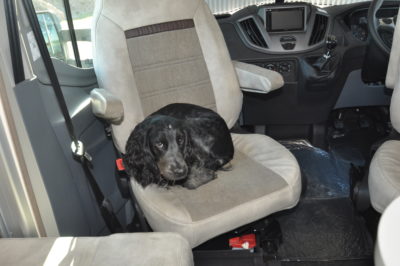 Pet owners will need to complete the following steps before travel:
– Get your cat, dog or ferret microchipped
– Make sure your pet's rabies vaccination is up to date
– Get an animal health certificate, signed by an official vet
If travelling to Finland, Ireland, Northern Ireland or Malta, dogs will need to have tapeworm treatment.
On arrival in the EU, you will need to enter through a designated Travellers' point of entry with your pet and you might need to prove that you have taken all the steps above and present your pet's health certificate. To prepare for changes visit gov.uk/pet-travel.
Taking food and drink into the EU
There are restrictions on the food that you can carry into the EU. You cannot take meat, milk or products containing them into EU countries, other than powdered infant milk, infant food, and special pet food needed for medical reasons.
Certain plant products, including fruit and vegetables, cannot be taken into the EU countries either, with the exception of bananas, pineapples, coconuts and dates.
Check the European Commission website for the rules about taking food and drink into the EU.
For more information about driving and visiting the EU visit the Government's driving in the EU webpage and travelling abroad website.
Cost to insure: *
---
factfile
| | |
| --- | --- |
| Model | |
| Base vehicle | |
| Axle type | |
| Dimensions | |
| Shipping length | |
| RRP | |
---
Search our blog
---