Get hitched!
Grab yourself a decent hitchlock for another level of caravan security. Here's our round-up…
A caravan hitchlock is an essential part of your security armoury. It's a highly visual, instant deterrent to any would-be thieves which will also, at the very least, slow down the act of stealing your caravan.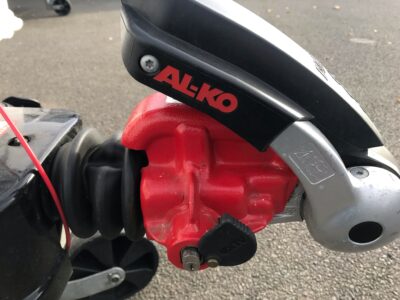 So, you want a hitchlock that's easy to use, not too heavy, and can be seen by all. Here's our guide.
Hitchlocks and caravan insurance
Like many other caravan insurance specialists, Caravan Guard's minimum security requirements are that you should always have a hitchlock and wheelclamp (or wheel lock) fitted whenever your caravan is left unattended and detached from your towing vehicle – otherwise theft cover would be excluded (unless alternative security has been approved by us).
Sold Secure and Kiwa SCM
You also want a hitchlock that has been made by a reputable manufacturer and tested for its resistance to attack.
Sold Secure and SCM are recognised independent test houses for security products. Here in the UK, Sold Secure is owned by the Master Locksmiths Association, the largest trade body of its kind. Look for the Sold Secure logo when buying a hitchlock, or caravan wheel clamp, and other caravan security.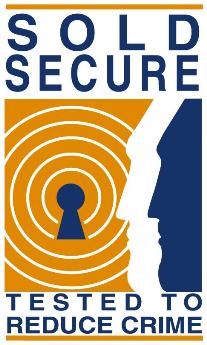 Kiwa SCM is based in The Netherlands and has a wide brief assessing electronic and mechanical security systems, including the quality of their installation, in all vehicles.
Fitting a hitchlock
The presence of a stabiliser will probably affect the fitting of a hitchlock – that's just one reason for checking the right model fits your caravan.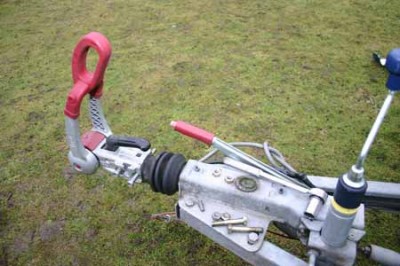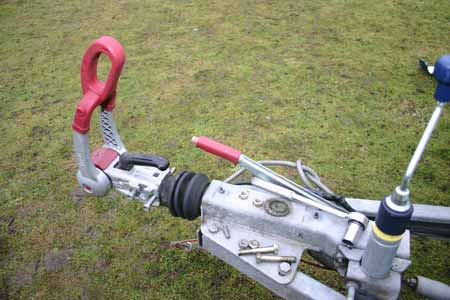 Luckily, most manufacturers or retailers will be able to offer more help here – but do start with manufacturer websites.
We've covered mainly Al-Ko hitches below – as this is by far the most popular brand fitted to UK caravans – although most of the hitchlock manufacturers offer a wide range of hitchlocks to suit all makes of hitches.
Top caravan hitchlock tips
Try to get into the habit of fitting your hitchlock at any opportunity
Ideally, the tighter the fit the better. A loose fit might offer the opportunity to insert a tool to try and lever off the whole hitchlock
Check with individual models, but in most cases a hitchlock can be used when car and caravan are hitched and you just want to go for a break – a coffee stop at a motorway service station, or similar
If you don't see the right hitchlock for you from the manufacturers featured below, do note they nearly all have a much wider range of models
Use your hitchlock with other highly visual deterrents such as wheelclamps, corner steady locks, window locks whenever your caravan is unattended etc. The more effort the thieves see that you've made to make sure your caravan is hard to steal, the more likely they are to move on to an easier target
Whilst it's not illegal to drive with a hitchlock fitted here in the UK, our advice is not to do so. That's because it could interfere with the towing itself, but also will hinder the detaching of the caravan from the car in the event of an accident.
Star Player #1
Al-Ko AKS 3004 Hitch Lock
German-engineered, this will fit any Al-Ko 2004/3004 hitch and can be left in situ whilst you're towing. The weight of 1.8kg is less than its rivals here, yet still sufficient to offer a robust form of resistance.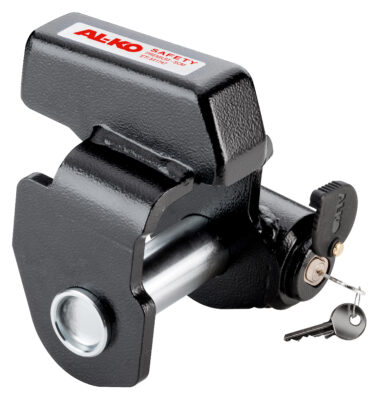 It fits over the coupling head, so that the stabiliser handle can be fully lowered.
A coupling ball is also offered. This goes inside the coupling head to prevent the caravan being hitched to another vehicle (i.e. the thief's!).
Key features Sold Secure Gold rating, registered key management system, supplied with two keys
Expect to pay £105
Star Player #2
Milenco Super Heavy Duty AKS 3004
From the company that says it's not just the biggest supplier of hitchlocks in Europe, but also makes the strongest designs – thanks to its use of 4mm steel and a superior lock. It's an easy-fit design in eye-catching yellow with a top quality lock and bar. Once fitted, all the tow hitch bolts are covered and therefore impossible to get at. It needs to be removed for towing and weighs 3.18kg.
Not only is it rated Gold by Sold Secure here in the UK, it also has SCM MP03 and SBSC SSF approval – from Dutch and Swedish specialist testing houses respectively.
Key features UK made, Sold Secure Gold rating, steel construction, five-year warranty, supplied with three keys, carry case and coupling ball
Expect to pay £105
Star Player #3
SH5412 Stronghold Hitchlock for Al-Ko hitches
Well, the name says it all. It does indeed fit a wide range of Al-Ko hitches. One of the heavier designs, at 3kg, it can be fitted to hitched or unhitched 'vans and comes with a patented pick-free locking system.
Fitting time can be as little as ten seconds. It must be removed before towing.
Key features Sold Secure Gold rating, Secured by Design approved, SCM MPO3 approved, steel construction, supplied with three keys and coupling security ball, storage bag, five-year warranty
Expect to pay £130
Star Player #4
SAS Fortress 2 Gold
For fitting to a wide range of Al-Ko hitches (although do check yours is included before ordering). Like others, this completely covers the hitch head and associated bolts. SAS calls its Fortress 2 Gold "the toughest and most secure heavy-duty caravan hitch lock on the market."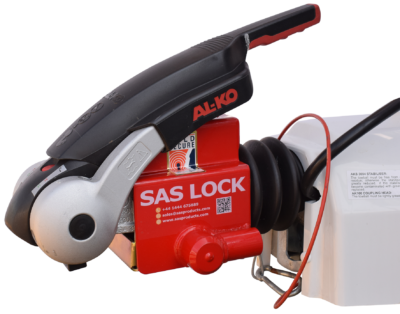 Can be fitted to your caravan whether it's hitched or unhitched, and its bright red paint finish has the desired effect for warning off potential thieves.
Weight is 3.3kg.
Key features Sold Secure Gold rating, one-piece assembly, maximum wheel nut diameter 22mm, carry case option
Expect to pay £104.99
Star Player #5
Bulldog AJ10 Caravan Hitchlock
Suitable for a variety of Al-Ko hitches, this has a clever design feature that means the stabiliser handle can be pushed down to its lowest position when the lock is fitted.
It uses Bulldog's Super Lock bolt with 25mm shaft and a lock that's drill- and pick-resistant. The two-piece design is finished in a red power coating.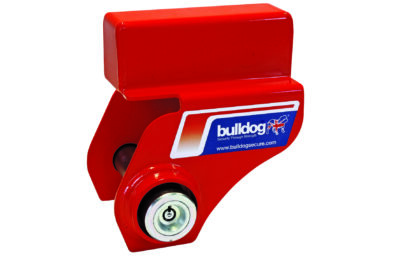 Total weight is 2.9kg, including the coupling ball.
Please note, at the time of writing (November 21) this hitchlock was awaiting a Sold Secure rating. Other, more established hitchlocks in the Bulldog portfolio are available with Sold Secure Gold rating.
Key features Two-piece construction, coupling ball included, supplied with two keys, five-year guarantee
Expect to pay £105
Star Player #6
Purple Line Saracen Ultra FHL400
Unlike its rivals, this design from Purple Line comprises two body sections (rather than one) along with the usual lock barrel assembly. Also, the lock has a protective cap.
Plus, rather than just steel, Purple Line relies on what it calls a blend of composite metals. It still weighs 3kg, a fairly typical weight for a hitchlock.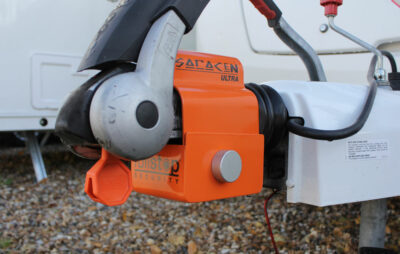 Designed to fit a variety of the main Al-Ko hitches, it has an orange paint finish.
Key features Five-year warranty, supplied with three keys and carry case plus lock protector
Expect to pay £65.95
Over to you…
Got any advice on hitchlocks or extra caravan security fittings you'd like to pass on to other caravanners? Please feel free to add a comment below.
Cost to insure: *
---
factfile
| | |
| --- | --- |
| Model | |
| Base vehicle | |
| Axle type | |
| Dimensions | |
| Shipping length | |
| RRP | |
---
Search our blog
---