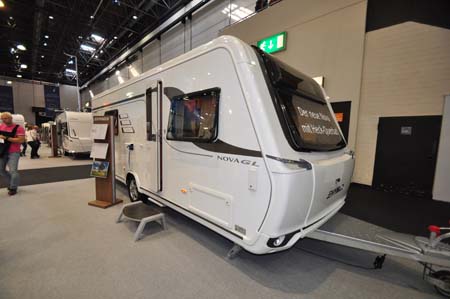 Here's a very early preview of a top-end tourer that will cause waves in the season ahead. It's from Germany's Hymer and you can safely file it away in the folder marked Superb (You Get What You Pay For).
Final specification – and therefore weights – is still awaiting final confirmation. But the data below at least gives you some idea. And yes, the price really could be as high as that figure you see before you.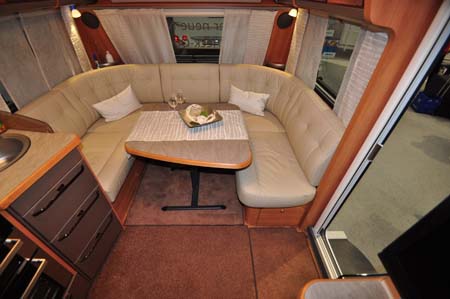 So, is it going to be worth it? Well, not switching the floorplan around so that the door can be on the UK nearside might be a turn-off for some. Thereafter, what's to complain about? This is a seriously upmarket piece of touring kit
It's a cross between the SL and GL Novas that will be sold in every other country except ours under the Eriba brand. Indeed, the behind the scenes work into getting the specification right for UK caravanners has been extensive.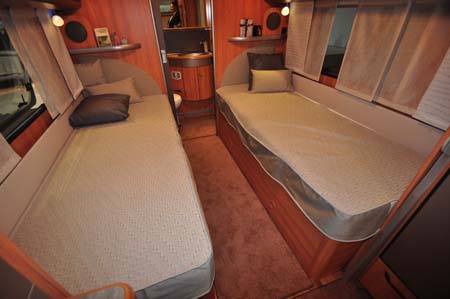 But there's already plenty of pedigree here. It uses Hymer's unique PUAL construction – which first saw the light in 1978 (and might give you an idea how far ahead Hymer is compared to others who have only just started espousing wood-free bodywork).
UK models will certainly get those alloy wheels. But do note, also, aspects such as the way the awning rail is fully integrated and not just a stuck-on after-thought. Also, the front locker door moves up to give an optimum aperture which, along with a lip that's just 2cm deep, means organising the gas cylinders is as easy as possible.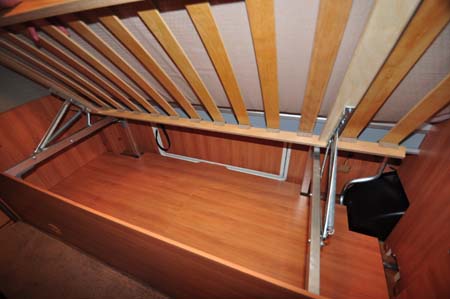 Everywhere you look there seems to be extra thought gone into the planning of this unit. There's a 50-litre water tank on-board, underslung near the axle and only some 12cm deep (plus the option of a waste water tank) – with a floor hatch to allow access for cleaning. It's all been designed so you can still fit a motor mover.
At the time of writing, UK models looked set to get a full Alde heating and hot water system, including underfloor heating throughout. There's some 1.98m standing height all the way through, too.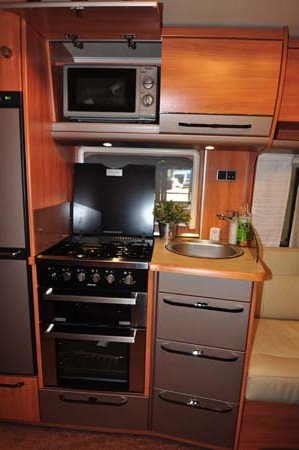 And yes there's more than just the usual token nod to us Brits with the provision of everything from floor carpets to Thetford's latest Aspire full cooker. Plus there's a microwave oven. And those soft-closed drawers, on metal runners, sum up the qualities elsewhere on board.
But, this is also a caravan you have to go see for yourself to fully appreciate everything it offers. Open the lockers, pull back those carpets, even the main seating cushions and you'll soon see the efforts that have gone into this flagship model.
That also helps storage. Again, just looking into lockers, underseat/bed space and more reveals one thing – an easy to use space that's free of any of the usual clutter of wiring, piping, ducting etc. But, there's also a wall between the water and the heating pipes, to prevent the build-up of unwanted bacteria etc. Hymer refers to "installation channels", which also make servicing work easier as well as allowing equally easy fittings such as additional speakers etc. It really is impressive. Trentino is the sole furniture offering, as shown here.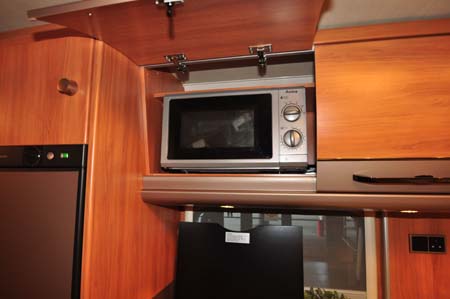 Those two 2m-plus single beds are supremely comfortable. The washroom, which encompasses the wardrobe and separate shower cubicle, equally so.
The only slight downside is that standard fit security is lacking, so at this retail price it's likely your caravan insurer will want you to fit some additional security. That said, the Nova's standard fit Al-Ko ATC electornic anti snaking system is welcomed by many caravan insurers with insurance discounts.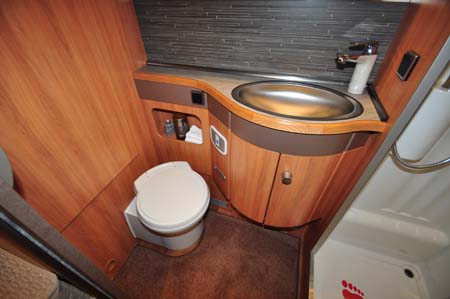 It's all very early days for the latest Hymer Novas in the UK. However, they will be unveiled at October's Motorhome and Caravan Show at Birmingham's NEC. They'll certainly be worth the wait.
Verdict: Top build quality and a specification that's up to the (British) mark
Plus: Out-of-this-world quality
Minus: It was never going to be cheap… or light
In-a-nutshell: For the caravan connoisseur
Cost to insure: £382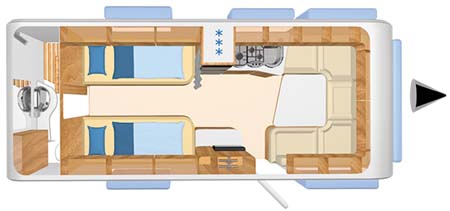 In summary
Dimensions 6.52m L, 2.40m W, 2.62m H
Safety and security Al-Ko ATC, Al-Ko stabiliser, smoke alarm, carbon monoxide detector, spare wheel (steel), single-key lock operation
Recommended retail price from £30,000 (est)**
There's more information on the Hymer Nova range on the Hymer website. To find out more about our low-cost premiums visit the caravan insurance discounts page. 

Alternatives: Adria Astella Glam Edition, Buccaneer, Swift Elegance (ranges)
*Caravan insurance cost based on Hymer Nova 580 retailing at £30,000 fitted with hitchlock, axle wheel lock and approved tracking device. Kept on drive at HX4 0BE. Caravanners over 30 years old, claim free for 3 years and a member of a caravanning club. £100 excess. 180 days European cover and up to £75 per day for up to 15 days emergency accommodation cover included. Legal expenses cover, extended European cover and other emergency accommodation expenses cover options are available at extra cost. Quote includes 10% online discount and 6% Insurance Premium Tax and is correct as of 16/09/2014.
**On-the-road, including VAT at 20%
Cost to insure: *
---
factfile
| | |
| --- | --- |
| Model | |
| Base vehicle | |
| Axle type | |
| Dimensions | |
| Shipping length | |
| RRP | |
---
Search our blog
---