A leisure battery makes sure you have a smooth supply of power to the 12V appliances in your caravan or motorhome. And with a bit of looking after, it won't let you down. It might look like a car battery, but a leisure battery is significantly different in terms of how it supplies its power and how it charges/discharges.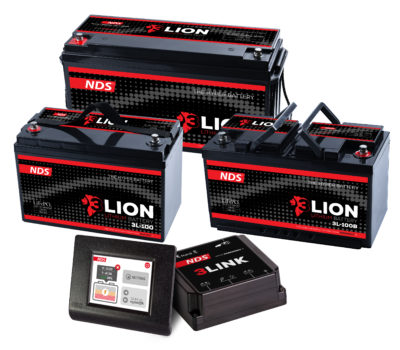 We speak to expert Andy Harris from RoadPro to find out more about the leisure battery and some top tips for choosing one for your caravan and looking after it.
What are the different types of caravan leisure battery
Without going into detail, there's quite a range of styles that can call themselves leisure batteries – lead-acid, AGM, gel, lithium – and, it's not particularly about how much you spend, but more about choosing the right battery for your intended usage. Banner, Bosch, Dynamic, Easystart, Exide, Johnson, Leoch, Lucas, Manbat, Numax, Platinum, Varta, Xplorer and Yuasa are among the main names to look out for.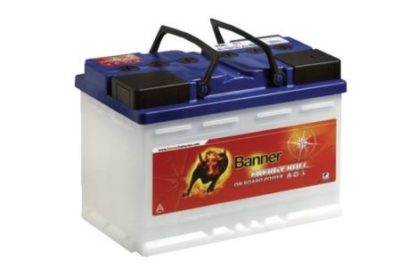 Choosing the right make and model of leisure battery depends on your particular lifestyle – for example, do you always use campsites and mains hook-ups, or do you want to venture "off-grid"?
Lithium batteries offer best overall performance if you're planning on going off-grid – but they do cost more initially.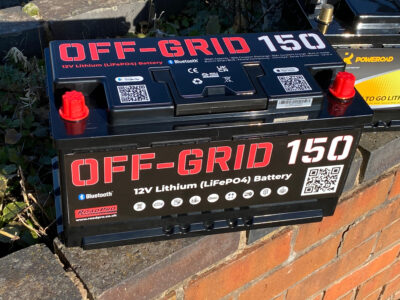 Although there's no official definition for a leisure battery, it should be capable of providing a low currency over a long period (so, it performs very differently to, say, a vehicle's starter battery).
What kind of leisure battery do you need?
Trade body the National Caravan Council operates a Verified Leisure Battery Scheme, to which some (but not all) of the leading leisure battery manufacturers have signed up. It splits leisure batteries into three different categories, depending on power and performance:
Category A. Higher storage capacity for people who frequently use their caravan or motorhome without an electrical hook-up
Category B For those who frequently use sites with hook-up facilities, but need a greater battery capacity to operate devices such as motor movers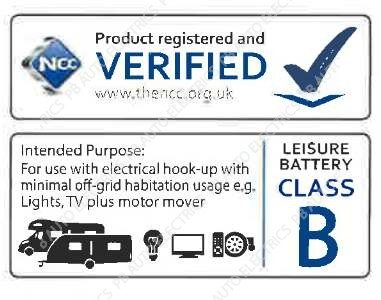 Category C For users that need a lower capacity battery to cover the basic operation of their habitation equipment for short periods away from an electrical hook-up
Leisure batteries will have different amp hour capacity – that's the amount of energy that's stored in the battery that you can take out of it. These can range from 75 to 200 aH.
Top tip: If you have a motor mover on your caravan you'll need a leisure battery with at least 100 amp hours.
Buying a new leisure battery?
Always check it will fit in its dedicated storage point in your vehicle. If you're replacing the battery, it's an ideal time to do a little bit of maintenance that should otherwise be carried out at least once a year – clean the battery box and/or tray and check the terminals are tightly fitted.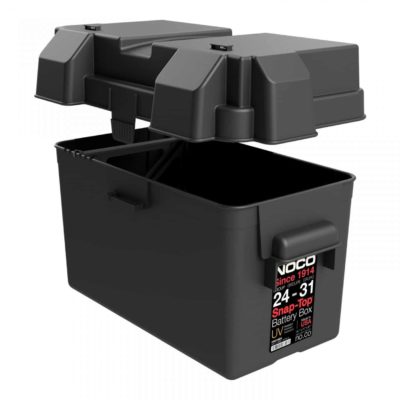 A battery box is a safe, secure, practical housing for your leisure battery.
How do I charge my caravan leisure battery?
Most modern caravans come with a charging system as part of the 12V set-up. Hence, the leisure battery should be charged automatically when you're on mains hook-up and if you have a solar panel fitted (and the sun's out).
If you feel the above are not sufficient, you can also use a stand-alone charger for your battery but do make sure you use the right model for the task.
Intelligent or smart chargers know what kind of battery you have, and how much charge is in it, and can be kept safely connected to your leisure battery for long periods of time to keep it topped up and working efficiently.
How do I check the charge in my leisure battery?
Generally, you can keep an eye on your battery's state via a gauge or read-out that's part of the main electrical control unit in your vehicle. This should give you a voltage reading.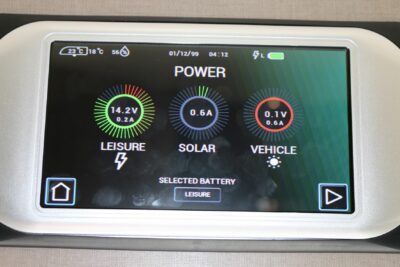 Owners who have an alarm or tracking device fitted to their caravan might have an app on their phone, which shows how the battery is performing.
If you want a more accurate reading of your leisure vehicle's voltage, invest in a voltmeter or multi-meter. Disconnect your leisure battery and let it sit for at least 20 minutes before testing it with a meter.
Typically, a voltage of 12.7v or more means the leisure battery battery is fully charged. If that figure falls below 12V it means your battery is discharged. At around 12.4V it's reckoned to have about half of its charge and should be recharged as soon as possible.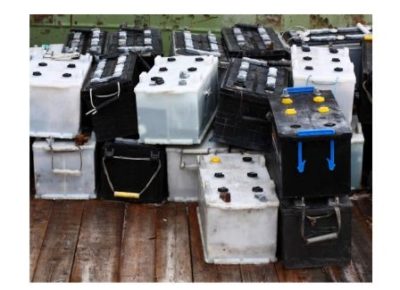 All leisure batteries have a limited life, but some due care will optimise their periods of effectiveness. If you have a solar panel and the sun's out this will put some charge into your leisure battery.
And as mentioned before an intelligent battery charger will look after your leisure battery and keep it charged up effectively and safely.
How long should a leisure battery last?
That depends on so many usage and care factors and what kind of battery it is. If you get more than five years out of a lead-acid battery, you're doing well.
Looking after your leisure battery
Most batteries these days are described as "maintenance-free" and/or "sealed for life". Nevertheless, a bit of due diligence and attention should make sure a longer life for the leisure battery.
Basic lead-acid batteries, for example, will need each cell checked to make sure the liquid level inside (electrolyte) just covers the easily identifiable lead plates. If not, they need to be topped up with de-ionised water.
Note, also, your annual caravan service or motorhome habitation check includes assessing the performance of your leisure battery.
Left inactive for long periods (especially through winter), a leisure battery will lose charge. That's why some folk like to take their leisure batteries out of their vehicles and keep them elsewhere – where they can also keep an eye on them and charge them, as necessary. However, before you do this, make sure this will not affect the workings of caravan security devices such as alarms and tracking systems.
Caravan leisure battery tips
Make sure your caravan leisure battery has been installed correctly and with the appropriate wiring
Always keep the battery upright, firmly secured with the original fixings, and that it's vented to the outside to allow gas to escape
Keep an eye on the electrical status of your leisure battery and don't let it drop too low.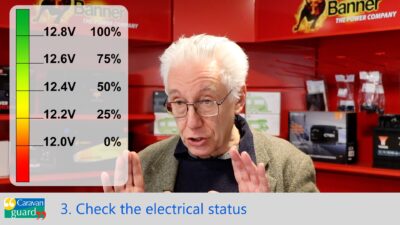 Check the physical condition of the battery. If it's a wet lead acid battery keep it topped up with distilled water. Check the base and tray to make sure there's no liquid in there, and if there are any bulges or cracks replace the battery immediately
Keep the terminals and posts free from corrosion. Lightly coat them with petroleum jelly to prevent them from sulphating
If you can, always use an intelligent battery charger to keep your caravan's leisure battery fully charged, even when not in use. They will extend the life of your battery and the way that it works
Don't leave your caravan permanently connected to the mains. Never over-charge a leisure battery. Systems should be in place to prevent this from happening but, if the battery is overcharged it can result in irreparable damage.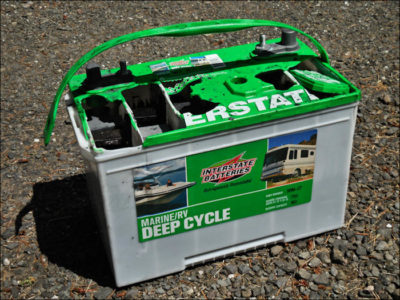 Likewise, never leave a leisure battery discharged. There will be a point when it can no longer take any charge and is therefore useless.
Make sure any new batteries will fit in the available space in your caravan and that it has sufficient amp-hour capacity to power the devices you use in your caravan
If you're using a solar panel, keep them clean for maximum efficiency
If at any time you can smell rotten eggs around your battery then get rid of it as this suggests it is damaged or seriously degraded
Take your caravan for an annual service as this will include a check of the status and condition of your leisure battery
If you're storing your caravan for several months or more, it might be worth removing your leisure battery altogether (as long as this isn't going to affect the working of any key fittings, such as security devices). It will benefit from being in a well-ventilated, dry place (a work bench, perhaps?) where you can also charge it as necessary, preferably with an intelligent charger.
Leisure batteries don't like the cold. They will work less efficiently when temperatures drop.
Putting your vehicle undercover for long-term storage? Remember, solar panels need light and don't work in such a scenario.
In conclusion
Like so many other aspects of your caravan or motorhome, regular use is the key to a trouble-free life for your leisure battery. That, and selecting the right battery for the job you want it to do in the first place.
More information
As well as your local leisure vehicle dealer, there are lots of specialist retailers of leisure batteries and related products. You can also get good information from the websites of leading leisure battery manufacturers.
For motorhomes, see also our articles on how to look after your motorhome's leisure battery.
Over to you…
Got any leisure battery maintenance advice to pass on to new caravanners or motorhome owners? Please feel free to add a comment below.
Search our blog
---