Almost a year ago, in the midst of the 'Great British summer', Caravan Guard received a record-breaking 71 claims from customers whose caravan or motorhome had been damaged by 'golf ball sized' hailstones during a freak storm in Hinckley, Leicestershire.
28th June 2012 is a day many camper owners in the area would rather forget after the hail caused over £500,000 of damage.
Our in-house claims team team was inundated with claims for roof damage, damage to exterior panels, windows and skylights. And although a handful of customers claimed for minor dents and scratches, the majority had suffered extensive – in some cases irreparable – damage.
We went on to receive a further 26 damage claims in the days that followed, namely from customers in other parts of Leicestershire and further south in Warwickshire and Bedford.
Of the 97 claims made in total, 79 were from caravan owners. Each individual claim cost £5261 on average and collectively, caravan claims totalled a staggering £415,660.
Fortunately fewer motorhomes were damaged by the storms – 18 claims were made in total, each costing an average of £4806. The combined cost off all motorhome claims reached £86,514.
This means that of the 117 hail damage claims Caravan Guard has received since July 2007, 82% were as a result of just one day's bad weather.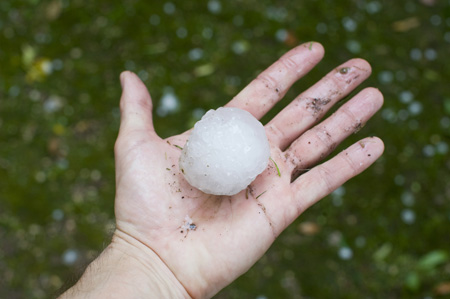 Throughout the day the claims team was able to respond quickly to customer queries and provide a professional, one-to-one service when it really mattered.
Head of Relations, Neil Menzies commented, "Who'd have thought that hailstones in June would cause so much devastation. It goes to show you can never predict what's around the corner and should insure your caravan or motorhome against the unexpected. We estimate around 45% of insurance claims occur wherever a caravan is kept when it is not in use so it's important to have cover in place at all times."
This is a great example of why it's vital for caravan and motorhome owners to obtain the right level of specialist insurnace cover for all year round touring and storage.
Cost to insure: *
---
factfile
| | |
| --- | --- |
| Model | |
| Base vehicle | |
| Axle type | |
| Dimensions | |
| Shipping length | |
| RRP | |
---
Search our blog
---