Caravan wheel detachments were a hotbed of discussion in 2011. This led to an extensive multi-party investigation on the subject involving specialist tyre supplier, Wheel Solutions Ltd (WSL).
To find a solution to this all-too-common problem, the Staffordshire-based company looked specifically at the joint between the brake hub, the wheel bolts and the wheel itself. From these investigations, WSL designed the first bespoke wheel bolt for the caravan industry and achieved a huge step forward in technical development.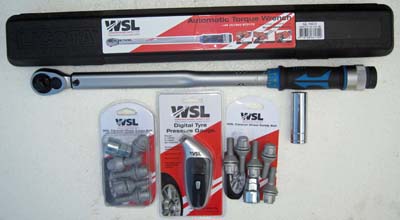 Let's look at why this was necessary…
The standard caravan wheel bolt was inherited from the automotive industry several decades ago and did initially perform well for caravanners. Over time however, the automotive industry has evolved considerably and the wheel bolt "joint" system has been upgraded to meet the changing demands in vehicle design and the market as a whole.
The caravan industry hasn't responded with the same impetus. It's no secret that over the last decade caravan design and the market has changed; indeed caravanners have become more discerning in their needs.
With new production methods, caravan content has increased and consequently, so has caravan weight. There are many factors to this: increased use of wet central heating systems, a greater number of twin-axle caravans being built, more technical braking systems, standard trailer control systems, larger wheel diameters and lower profile tyres. The aged joint between the wheel, hub and bolt, however, hasn't withstood the challenge.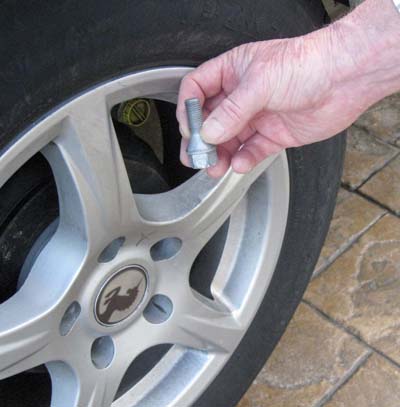 Enter WSL and its new Caravan Wheel Safety Bolts. We'll try not to get too technical but the bolt features a high performance, anti-friction and anti-corrosion two-part surface finish, a floating collar (bespoke to the caravan industry), and a security/locking wheel bolt head.
WSL Bolts offer increased clamping force and bolt extension and an increase in grip length to help prevent bolt loosening and wheel detachment. The Bolts also help to prevent theft and are corrosion resistant to up to 840 hours of salt spray. What's more, as each Bolt is tested and verified independently, they provide complete peace of mind. During extensive road testing, the WSL Caravan Wheel Safety Bolts were checked at 1583 miles and all bolts recorded an impressive 130Nm without movement when cold.
The new design can be retro-fitted to any UK manufactured caravan irrespective of the type of chassis it's built on. It's a simple DIY task to change your caravan's existing wheel bolts but if your caravan is still under warranty please check that this procedure and product doesn't invalidate that. Alternatively, you could ask your caravan service centre to fit the bolts for you.
Each WSL Bolt pack includes ten Caravan Wheel Safety Bolts and two Security Keys; you'll require a calibrated torque wrench to complete the job as you'll need to torque to a maximum of 130Nm – this is absolutely critical. WSL also recommends that the wheel and hub be cold when you torque the bolts.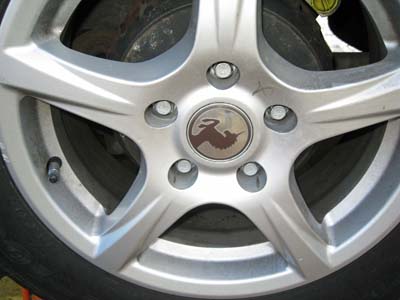 It is vitally important that you check your caravan manufacturer handbook for specific information about torque setting as the WSL bolts must not be over-tightened past 130Nm, even if your handbook states a higher value. It is important that the bolts are used as a complete set, not individually.
Your caravan needs to be on a flat surface, braked, solid and secure. One by one remove the existing bolts and fit the new bolt using one of the security keys from the pack. Torque each bolt as you do it. When all bolts are fitted, torque each one again. Remember the 130Nm maximum.
WSL Safety Bolts are  available for £49.98. At the time of writing (May 2o13)  WSL are offering a free digital tyre pressure guage worth £7.50 and free postage when buying a set of safety bolts or a pack including both the bolts and a torque wrench. To take advantage of this offer by online at the Wheel Solutions online shop.
Bailey owners can purchase the Bolts from Bailey by clicking here.
Make sure you keep an eye out for exclusive WSL offers coming up!
Cost to insure: *
---
factfile
| | |
| --- | --- |
| Model | |
| Base vehicle | |
| Axle type | |
| Dimensions | |
| Shipping length | |
| RRP | |
---
Search our blog
---