A flat tyre or worst still, a tyre blowout on your caravan, could be catastrophic and cause extensive damage to your pride and joy. It's therefore important that you regularly check the pressure, age, condition and tread of your caravan tyres, as well as the wheel torque.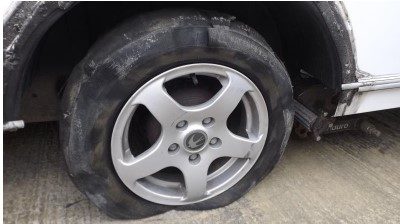 We offer a five per cent discount on our caravan insurance if you have a tyre pressure monitoring system (TPMS) keeping a check on your caravan's tyres when you're on the road.
Last month we sought to see how popular these systems are with caravanners, by asking our readers if they had a tyre pressure monitoring system on their caravan.
The tyre pressure monitoring results…
After almost 400 votes, we can reveal that almost half of the voters do keep a check on their caravan tyres with a tyre pressure monitoring system.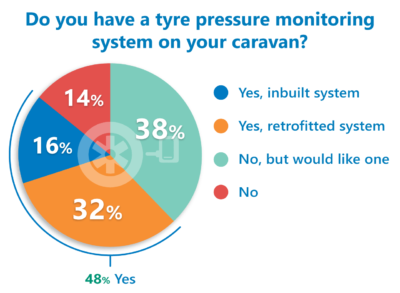 Sixteen per cent had an inbuilt system and 32 per cent had a retrofitted system, like those featured in our recent gear guide to tyre pressure monitoring systems.
A further 52 per cent told us they didn't have this caravanning safety accessory but 38 per cent said they would like one.
Your comments…
It was great to read comments from safety-conscious caravanners who regularly check their caravan's tyres.
Neil thought tyre pressure monitoring systems should become standard on all caravans.
Paul Clarke not only has a manufacturer-supplied TPMS on his Bailey Unicorn Cadiz caravan, but he has also had Tyron Safety Bands fitted.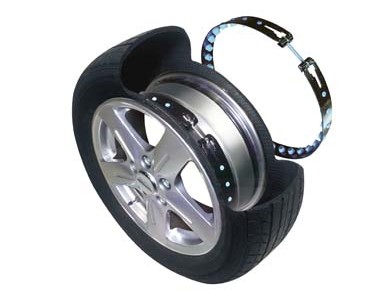 "These may be both aftermarket additions but it's worth it," he commented. "We were on a site recently when a family arrived with a nice new twin axle caravan. They had suffered a deflated tyre on one axle, which they had no knowledge about as the other wheel kept things on the straight and narrow. The nice new alloy wheel suffered catastrophic damage. Had they had a TPMS, they would have had a warning that the tyre was deflating."
Paul Lander checks his caravan tyres regularly whilst in storage and not being used and always the day before towing and before leaving the campsite.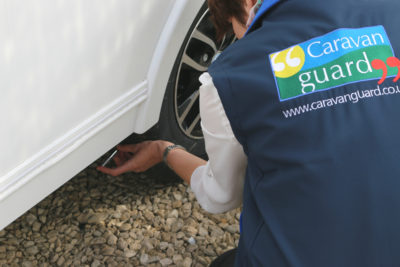 "I feel car tyres are just as important (perhaps more so, as these can be different pressures to normal driving) therefore will inflate at same time to 'van check before departing, then deflate upon arrival, then repeat same before leaving site and again deflate once home," said Paul.
Tony B is thinking about getting a TPMS for his caravan before next season.
"It's common sense the more that you think about it," he said. "I check my tyre condition on my caravan regularly at the storage site and before connecting to the car, check all tyre pressures, car and 'van."
Cost to insure: *
---
factfile
| | |
| --- | --- |
| Model | |
| Base vehicle | |
| Axle type | |
| Dimensions | |
| Shipping length | |
| RRP | |
---
Search our blog
---