Our latest poll results show the manufacturer of choice for your first caravan was a close call.
There were just two votes between first and second place in our first caravan top 5 showdown!
Let's see how you voted
With nearly 400 votes and lots of manufacturers to choose from the fight for the top spot was between Bailey and Sprite…with Bailey nudging into first place with 53 votes.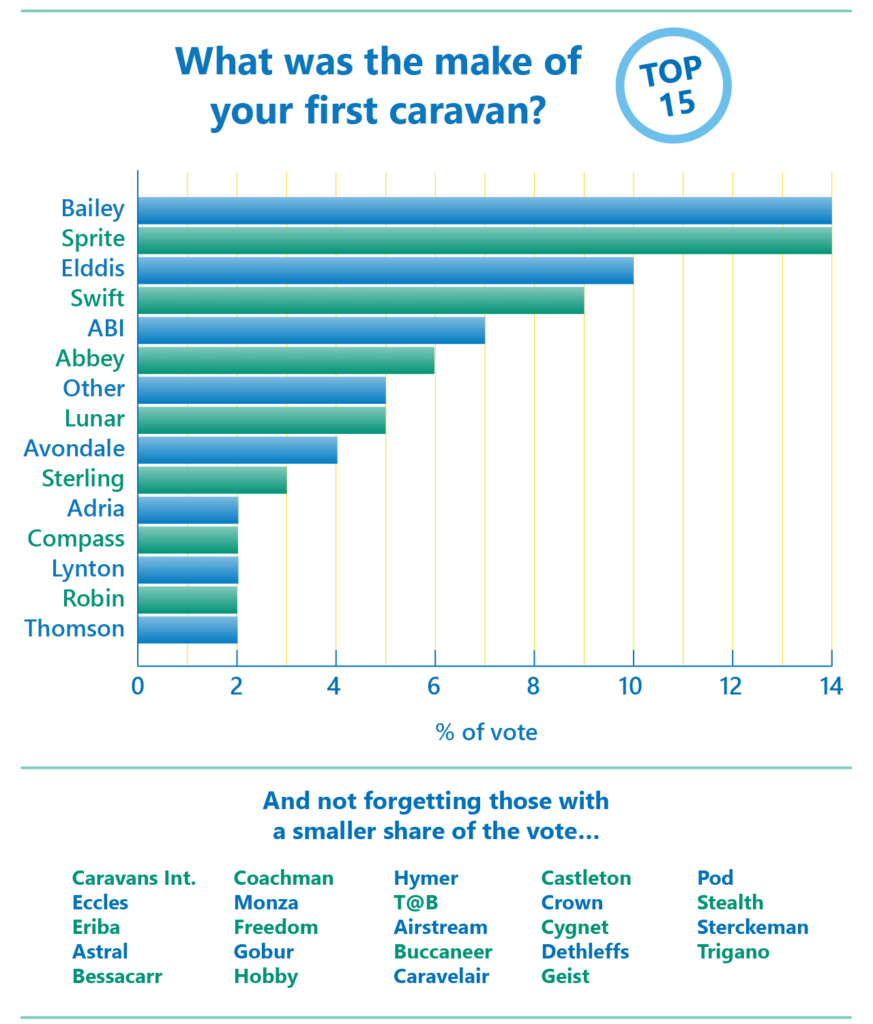 In second place was Sprite (now part of Swift Group) with 51 votes, with Elddis taking the third spot with 10 per cent of the 376 votes cast. Swift and ABI completed the most popular first caravan make top five list. ABI of course no longer manufacture touring caravans but are a big name in static caravans and lodges.
It was no surprise to see some of the other big caravan manufacturers in the top 15, with the likes of  Lunar, Sterling, Adria, Compass, Eccles, Coachman, Bessacarr and Hymer making it.
And there were still votes for some caravan makes that are now no longer being manufactured, like Abbey, Avondale, Lynton, Thomson and Robin.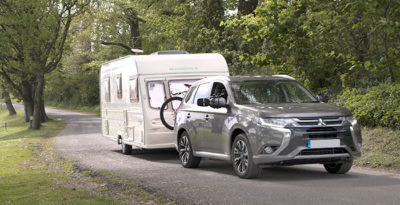 Here's what some of you had to say…
Once again, some of you shared some of your caravanning stories and adventures about your first caravan – many going back to the '70s! And we made sure we added some manufacturers we missed off the list, like the Cygnet and Robin.
Richard Cluett's first caravan was a 9ft 6 Cygnet of 1972 vintage and both Mike Hanson and Eric Smith reminded us of the "great" Monza made in Hull.
Here's what Ian Sherwood had to say about his Ace Diplomat, which he bought from new in 1977.
"This was a two-berth caravan with only a gas mantle above the front window for light," he said. "The Diplomat was 11 feet long but had a toilet compartment in which we used a Porta Potti 33. We could not afford the 13 feet long Ace Rallyman but we were proud of our little Diplomat which we towed behind a Ford Capri 1600. The wardrobe overhung the double bed and lost count of how many times I banged my head on it. Happy days!"
David Marsh commented on our Facebook page.
"I bought my first caravan in 1975 after a few years of motorhoming," he said. "The caravan was a Lunar Meteorite and I bought it from Goodalls for the then princely sum of £650, including gas bottles and other necessary equipment. Little 10ft six, four berth, and it was like a breath of fresh air. Toured all over Europe with it."
Thanks to everyone who voted.
Cost to insure: *
---
factfile
| | |
| --- | --- |
| Model | |
| Base vehicle | |
| Axle type | |
| Dimensions | |
| Shipping length | |
| RRP | |
---
Search our blog
---