Sun's out, the motorhome's out!
Using solar power for your motorhome gives you the freedom to explore whenever and wherever you want – as long as the sun is in the sky!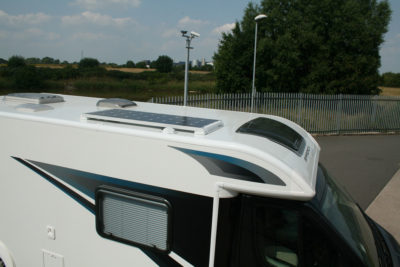 Last month we asked motorhome owners if they used a solar panel on their leisure vehicle.
Here are the results…
With more 800 votes in what has been one of our most popular polls yet, the power of the sun is a clearly popular choice with our motorhome readers, with a massive 88 per cent of voters telling us they use a solar panel on their motorhome!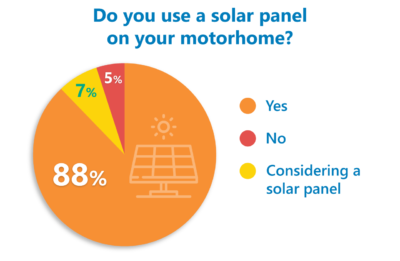 Only five per cent of voters said they don't use solar power but seven per cent said they were considering a solar panel for their van.
Your comments
As well as being able to go off grid, a solar panel will keep your motorhome battery charged over winter or when it's not in use. And many owners told us a solar panel was a very worthwhile investment.
Alan Gardner has a 150W solar panel and an extra leisure battery fitted to his motorhome.
"The battery stays charged all the time, especially over the winter," he commented. "Well worth the initial expenditure."
M Lawrence also has a 150W solar panel and told us he'd never had a problem with the leisure battery being less than 100%.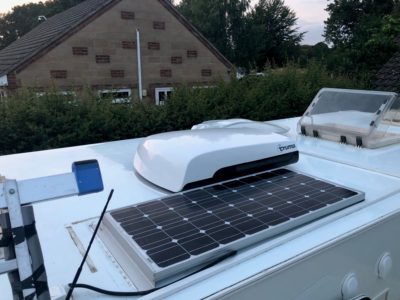 "We don't bother connecting to the mains at home, even when we're initially charging the fridge," he said "A worthwhile investment."
Barry Tramaseur said he's had a 120w panel for 11 years and has never had to charge his motorhome's twin leisure batteries – or the vehicle battery.
"Best investment for off hook up," he added.
Nicholas Evans said he loved the flexibility of their solar panel to provide energy when the motorhome is kept in storage.
"Without the solar panel, the battery would suffer as we found out in the past," he commented. "It's great to see this idea becoming more widespread and in the long run will avoid a lot of holiday disappointments!"
Read our latest article on the benefits of solar power when motorhoming.
Cost to insure: *
---
factfile
| | |
| --- | --- |
| Model | |
| Base vehicle | |
| Axle type | |
| Dimensions | |
| Shipping length | |
| RRP | |
---
Search our blog
---