With the ongoing Coronavirus lockdown, we look at ways you can still "go touring" whilst you stay at home…
All is not lost. With the travel bugs set firmly at bay, there's still every reason to be optimistic. Think of it as a postponement rather than a cancellation.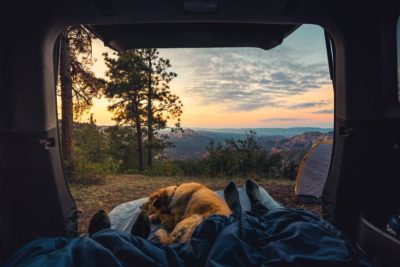 Your feet might be getting ever more itchy, but the reality is it's time to put them up for a while, relax, maybe make some plans for the future… or just relive the past.
Here's our advice on how you can still appreciate your caravan, campervan or motorhome even though you can't use it temporarily and you need to stay at home.
Top stay at home tips
Stay at Home. Keep following Government advice, starting with the NHS Coronavirus advice here.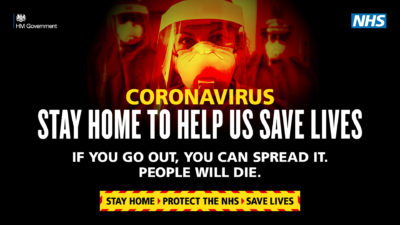 Carry on cleaning. As long as you have access to your caravan or motorhome that doesn't involve any non-essential journeys, you can still keep your leisure vehicle clean. Check out our tips for cleaning your caravan or our guide to motorhome cleaning.
Also, if you get the chance, it's still worth getting the wheels turning – no matter how slightly – on your vehicle.
Holidays are good for you. (Source: Nuffield Health/Kuoni Travel)
1. Plan your next trip
Let's get the conversation going. If we could go on our next caravan, campervan or motorhome trip, it would be to…
Complete that sentence as you want. There's no harm – indeed, there's a lot of satisfaction to be had – in some detailed planning of your next trip. You might not know exactly when you can take it, but that's the beauty of caravanning and motorhoming – just as soon as the situation allows, the Great Outdoors is yours.
All this also emphasises one of the key reasons for owning a touring caravan or motorhome – that facility to take off at the shortest of notices.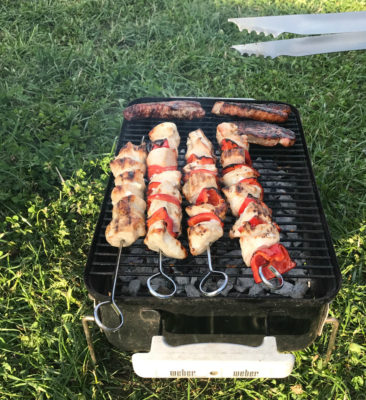 Meanwhile, maybe you can use your camping gear…in your back garden. Get out your tables and chairs, have a barbecue, take advantage of the sun (and shelter – if you have a free-standing awning, for example, why not put it up?). You could even pretend you're on your very own, exclusive campsite! Many owners are already enjoying their very own drivecation or using their caravan or motorhome on the drive for homeworking, homeschooling and more.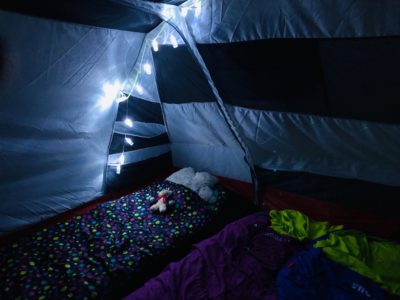 Alternatively, you might want to dust down that old tent in the attic and relive a night under canvas.
Interesting fact An estimated two million UK people take caravan and motorhome holidays each year. In 2018, nearly 65 million nights were spent camping and caravanning. (Source: Finder)
2. Unpack, ready to go
If access to your caravan or motorhome is easy (perhaps it's right beside your home?), how about a good old spring clean, or re-clean? It's an ideal time to sort through everything that might have accumulated on board – as well as giving everything a thorough wash.
Even as you unpack everything, you might surprise yourself with the weight of how much you've been carrying around with you. That takes its toll on fuel efficiency, of course (which, in turn, has environmental considerations) as well as how your caravan/motorhome handles.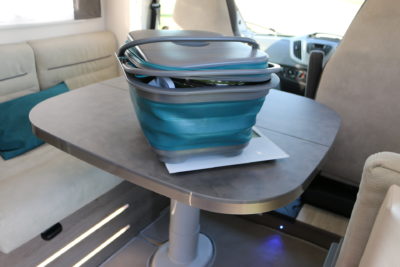 If you have the time, why not weigh and keep a record of individual items – everything from a tin of beans to an awning? It will be a handy reference for all your future trips.
But also, remember you're breaking the law – and invalidating your insurance – if your MTPLM (Maximum Technically Permissible Laden Mass) is exceeded.
When you've packed everything away again, you could treat yourself with anything from a cup of tea to a full meal – all prepared on-board, of course. Because, as we all know, drinks and food always taste better in the 'van!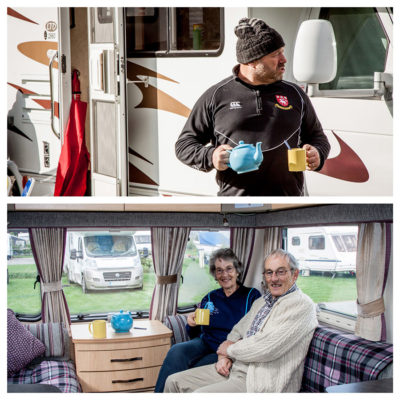 Interesting fact: It's always worth remembering that a litre of water weighs 1kg. For vehicles with inboard tanks, try to remember to keep your fresh and wastewater levels to an absolute minimum before you head off on any journeys.
3. Read all about it
Knowledge is power? So said Sir Francis Bacon, back in 1597. And where can we get our power from during lockdown? Books, of course.
You might not be able to go anywhere… but you can certainly read about the places you want to go to. Or have been to.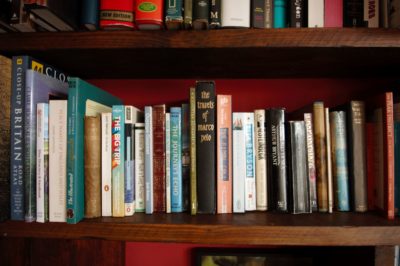 Then again, you might want to write a book about your travels? Whilst we can't think of any top works that centre on caravanning (can you?), legendary American author John Steinbeck's Travels with Charley set the benchmark for motorhome touring tales.
Meanwhile, a quick shout out for AbeBooks – a huge online retailer of secondhand, new and collectable books (sure enough, there's an extensive travel section here).
You might even want to do your research reading in your caravan or motorhome (if you can) – just to help your focus and start your travelling – in your mind, at least.
Interesting fact: Did you know Enid Blyton's Famous Five went caravanning? Check out Five Go Off In A Caravan.
4. Plan a bucket list
While you're at it, why not make a list of places you simply must visit while you're still capable of caravanning… it can be as long or as short as you like. You might even have differences of opinion in your families. There are plenty of ideas on the internet, ready for when we can go exploring again.
Again, if there's the opportunity to do it all on-board, so much the better.
Interesting fact: The film Bucket List came out in 2007, the term meaning things you'd like to do before you kick the bucket.
5. Relive past memories
If ever you want a reminder of why you go caravanning or motorhoming, now's the time to relive all those trips away.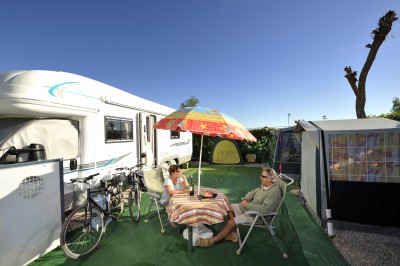 What a perfect time, too, for sorting all your notes and images etc from holidays of yesteryear.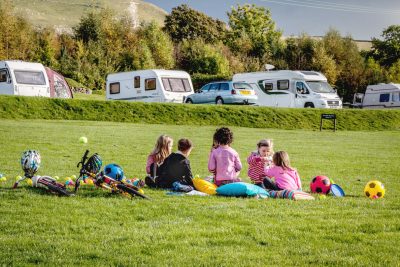 List those key images. Put them into folders, files or photo albums. Give them captions that include dates. Relieve your touring memories. Reminisce.
Interesting fact: Reminiscing is good for our psychological well-being and nostalgia is a special kind of reminisce. Source: North Dakota State University.
6. Be patient
The countryside will be a cleaner place when we next have the opportunity to get out there. The air will be clearer. Pollution levels will be noticeably lower.
You can start planning your journeys right now. And remember, when the time comes to go touring again, if you stay in the UK you'll be helping our domestic economy get back on its feet.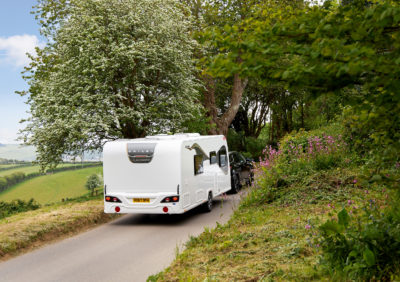 Interesting fact Holiday parks and campsites around the UK generate £9.3billion in visitor expenditure and support 171,448 full-time employees. Source: National Caravan Council.
Over to you…
Got any advice on "touring-from-home" you'd like to share with others? Please feel free to add a comment below.
Cost to insure: *
---
factfile
| | |
| --- | --- |
| Model | |
| Base vehicle | |
| Axle type | |
| Dimensions | |
| Shipping length | |
| RRP | |
---
Search our blog
---