Many caravan accessories will make life easier on the road and when on site, so your trip runs as smoothly as possible. And there are many accessories you simply can't go caravanning without.
Last month we asked caravanners to vote for their top three must-have accessories and once again you voted in your hundreds. With more than 500 votes we've been able to pull together a top five list of things you cannot go on a caravan holiday without.
1. Motor mover
It was no surprise to see that the trusty motor mover took the top spot in our poll with 45% of the overall votes.
Enabling you to steer your caravan into the tightest of spots, whether that's at home, when pitching up site, or putting it back into storage, a motor mover will make light work of manoeuvring your tourer.
2. Aquaroll
You definitely need plenty of fresh water when caravanning and a rolling water container will make light work of carrying water to and from your caravan so all your fresh water needs are catered for.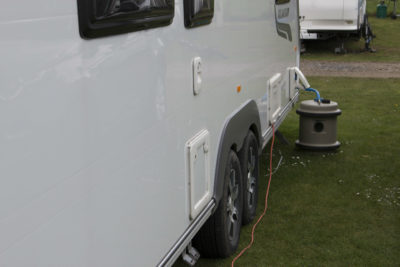 An Aquaroll will hold up to 40 litres of water – meaning less trips to top up your supply. Plus, filling up the Aquaroll is a great job to get the kids involved in setting up. It gained second place with 38% of the votes.
3. Electric hook up cable
Connecting you and your tourer to a mains electric hook up point, an electric hook up cable will provide power for your appliances, just like at home. In at number three with a third of the votes, hook up cables are available in a range of sizes, but make sure it's long enough to reach the hook up point on your pitch.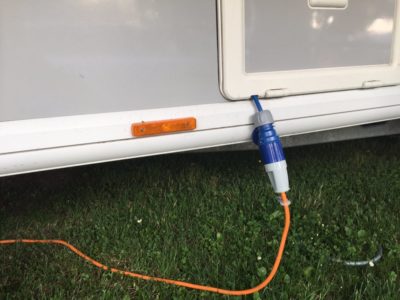 Adapters are also available to use the lead when travelling in Europe. Remember to always connect the lead to your caravan first, don't overload the power supply by using too many appliances at the same time and uncoil the cable to preventing it from overheating.
4. Awning
A caravan awning will help to increase the living space of your tourer, once you've finallygot it up! They come in all manner of sizes and variants.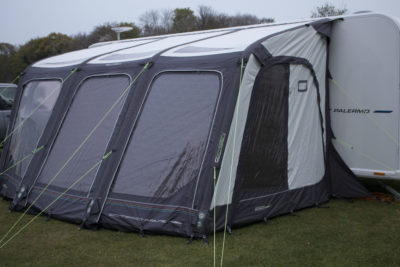 There are inflatable awnings, pole or roll out – full awnings, doubling the living area of your caravan; porch awning, perfect for taking off wet and muddy clothes and storing buckets and spades or bikes; and canopy awnings. All are the perfect place to relax, eat and take shelter. Our insurance policy provides cover if your awning is damaged by bad weather – just make sure the awning is included in your sums insured value.
5. Caravan step
Making the top five, a caravan step is a must to make life easier when getting in and out of your caravan, particularly if you're travelling with children or not up to leaping into your tourer! Caravanners are spoilt for choice when choosing this piece of simple equipment.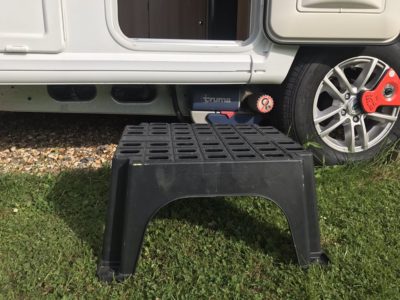 There's a single caravan step or a double caravan step, and you can even get a foldable step. They come in metal or plastic and it's worthwhile getting one with a non-slip tread – you can even get a glow-in-the-dark tread cover!
Thanks to everyone who voted and to those who added some things we missed. "A sense of humour" was one thing many of you can't travel without and got more votes than the TV and barbecue – definitely needed when putting up the awning! The tow car obviously got a mention, as did alcohol, gas and the toilet cassette.
Insurance considerations
When you've bought all your caravan accessories, make sure you include their value in your caravan insurance sums insured and avoid theft by not leaving leave expensive items in your caravan awning or in an unlocked caravan.
Look out for our latest poll on our news blog about staying connected while touring in your caravan.
Cost to insure: *
---
factfile
| | |
| --- | --- |
| Model | |
| Base vehicle | |
| Axle type | |
| Dimensions | |
| Shipping length | |
| RRP | |
---
Search our blog
---