Caravanners and motorhomers love flocking to the UK's seaside for a touring holiday but one thing to look out for is the dreaded swooping seagull!
We surveyed more than 2,000 Brits and over half said they'd experienced a seagull attack at popular caravanning locations across the UK.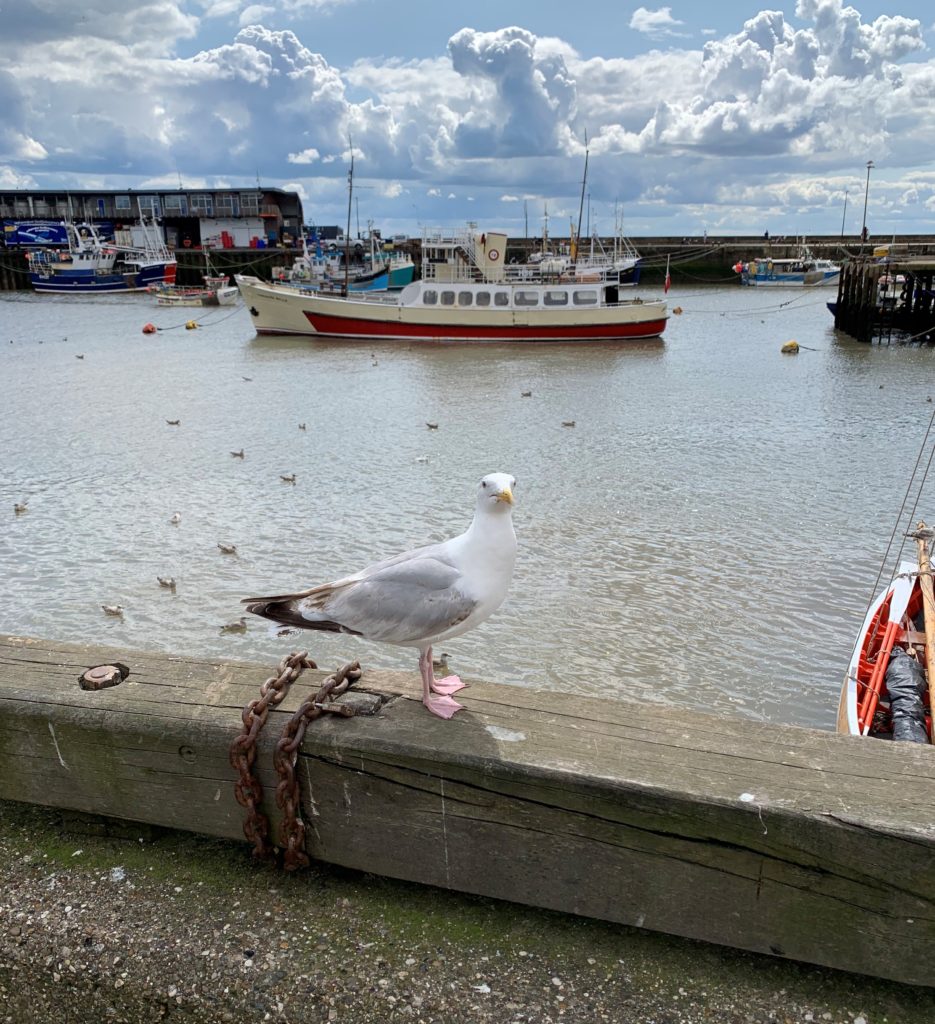 The top 20 locations reported for gull swooping and food stealing were: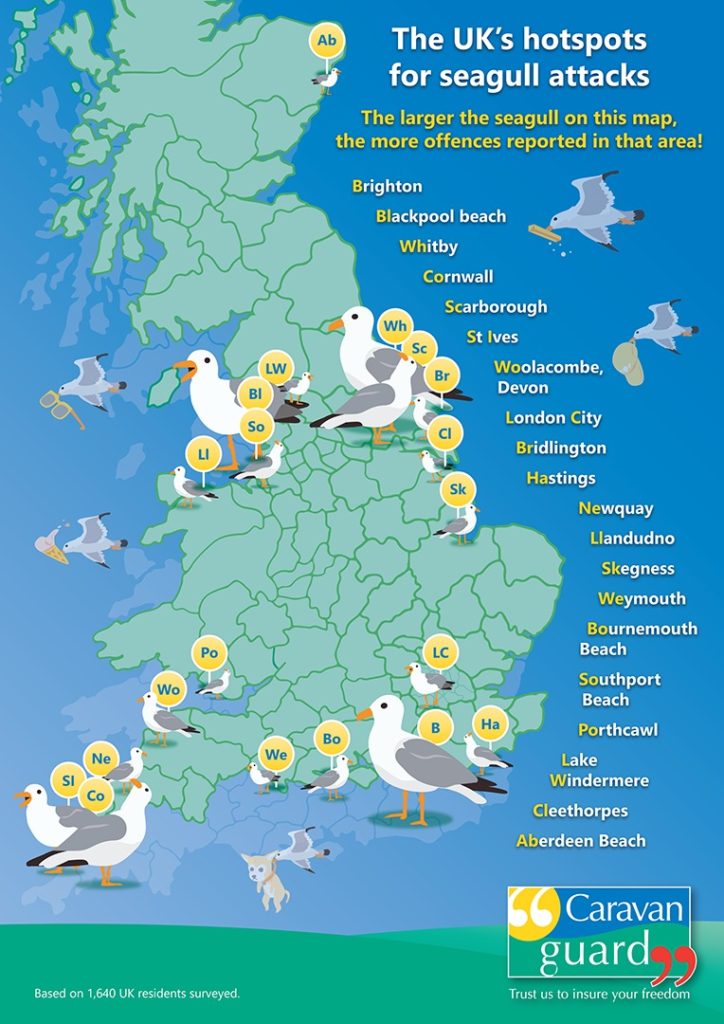 Brighton Beach
Blackpool Beach
Whitby Beach
Cornwall Town
Scarborough Beach
Cornwall, St Ives
Devon, Woolacombe Beach
London City
Bridlington Beach
Hastings Beach
Newquay Beach
Llandudno Pier
Skegness Beach
Weymouth Beach
Bournemouth Beach
Southport Beach
Porthcawl sea front
Lake Windermere
Cleethorpes Beach
Aberdeen Beach
Most are popular seaside locations as seagulls are often attracted to fish and chips and ice cream, however, London City featured in our top 10 hotspots.
Other reported items which seagulls like to swoop for include sunglasses, hats, handbags and even pets!*
Why do seagulls dive-bomb?
A study published in the Royal Society journal Open Science has revealed seagulls actually prefer food that has been handled by humans. The birds swoop on ice creams, chips and other seaside treats because they see people with them. They see it as a sign of food availability.*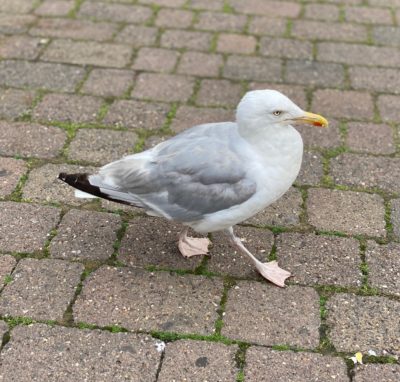 How to protect yourself from a seagull?
Agitated gulls make warning calls first, to encourage you to move away
If you can't avoid having your food visible, try to keep it close to your body
If you stay put, the gull may swoop low towards you as a warning, but it most likely will not touch you
If you are still, the gull may defecate or regurgitate food towards you, sometimes with great accuracy
If a gull does come toward you, the best defence is to raise your arms to protect your head and then move away
Waving your arms will only make the gull more agitated
Try not to panic. Since they are most likely targeting your food and not you, in the worst-case scenario, you will lose your food to them
Over to you…
Have you experienced a seagull attack whilst on your caravan, campervan or motorhome holidays? Share your stories in the comments box below…
Cost to insure: *
---
factfile
| | |
| --- | --- |
| Model | |
| Base vehicle | |
| Axle type | |
| Dimensions | |
| Shipping length | |
| RRP | |
---
Search our blog
---