A view out back
A rear-view monitoring system can be a useful safety addition to your caravanning outfit – and could save potential embarrassment, too. Here's our round-up of caravan reversing cameras and more.
An accidental bump when you're reversing vies for the top spot with putting up the awning when it comes to "Most embarrassing caravan situations", surely? Maybe you need the "extra eyes" of a rear-view monitoring system?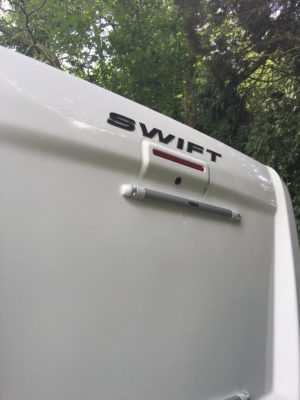 Such a fitting will always come in handy for caravan reversing manoeuvres, of course. Also, out on the open road when you're attempting to pull in after an overtaking manoeuvre. Or, if you want a constant view of what's behind you.
It's the usual advice here: you get what you pay for. But, it's the usual adage: Being able to see what's behind you when you're driving is as important as seeing what's in front.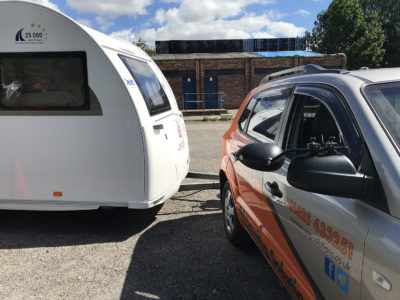 Here, we're looking at cabled rear view systems. There are, of course, wireless systems available that will certainly save you any hassle when it comes to DIY fitting. However, when you rely on a digital signal, you might lose connection temporarily, or – just as critically – you might experience latency, where any image that appears on a monitor arrives too late.
On reflection
Whatever rear-view monitoring system you go for, don't forget they're not a replacement for caravan towing mirrors.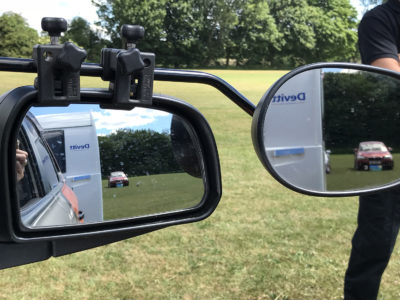 By law, you have to have towing mirrors fitted, so that you can see a 4m wide area either side of the caravan for up to 20m behind the driver – that means, in the majority of car/caravan outfits, even those towed by a 4×4.
Caravan Guard's Top Tips
Wired systems inevitably involve some drilling into your caravan's bodywork – for wiring as well as placing a camera. Therefore, it's arguably a job best left to the professionals.
When planning your purchase, check for features such as night-time vision.
Just remember, any cable connections must be watertight and weatherproof.
Be prepared to take a bit of extra care when washing your caravan if you've had a caravan reversing camera fitted.
Don't forget, anyone travelling with you can also come in handy with guidance when it comes to reversing. You just need to agree a system of hand signals and audio calls etc.
Caravan insurance considerations
Caravan reversing cameras and systemswill help give the driver a good view of what's behind their caravan, beyond their towing mirrors, and therefore reducing the chances of an accidental bump or scratch.
Plus, owners who invest in a caravan reversing camera or sensor will get you a discount on their caravan insurance.
Here we look at four rear-view monitoring systems, which could help prevent a caravan insurance claim.
Star Player #1
Dometic PerfectView CAM360
The latest model from Dometic is this, giving a "bird's-eye" front, rear and side view to help your navigation. It's for professional fitting only and the price here excludes fitting, although all materials are supplied for installation as part of the kit. Your local specialist caravan servicing centre should be able to help with this.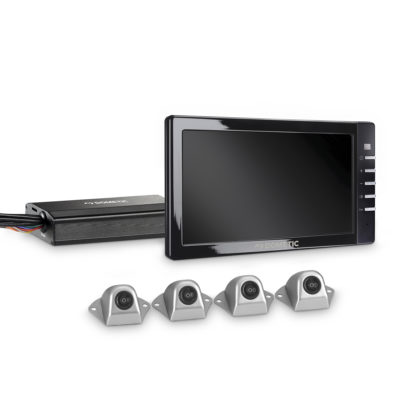 Each of the four cameras has a 180 degree wide-angle lens, with the rear camera coming on when you select reverse gear. All images are transmitted in real time to the control box, where they're processed by a video splitter. Individual views can be selected via the remote control.
Look out for this item starting to appear as standard on more premium caravans.
Key features PAL video standard, electronic brightness adjustment, remote control, supplied with calibration pattern
Expect to pay £1,500
Star Player #2
Omni-Van 360 Degree Camera System
A four-camera system to offer all-round vision. Cameras are fitted high-up on your caravan to offer a "look down" view collated from all cameras. It also provides individual views on an internal rear mirror-mounted monitor – a dashboard monitor is available, among a number of options – for example, if you indicate to turn right, the right-hand side camera view is shown.
It's designed for professional or DIY installation, with a typical fitting time of anything up to six hours. For a car/caravan outfit, there's a digital wireless (DW) transmitter and receiver to transmit the video output.
It's also available with a recording function and can be integrated with parking sensors.
Key features 7in monitor, 2CH/4CH DVR also available,
Expect to pay £935
Star Player #3
Snooper DVR-Pro Lockable Dash Cam and Rear Camera System
New from Snooper as a full kit, you'll no doubt recognise some of the components here. It comprises a DVR-Pro dash camera, RC60 night/day reversing camera (with rear-facing accident recording) and RC1060 7inch colour monitor.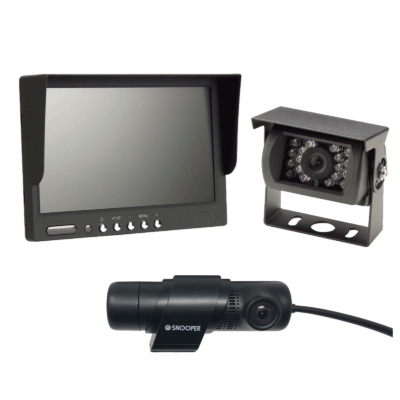 It automatically begins recording as soon as you turn on your ignition. There's an app so you can download footage using Wi-Fi, plus built-in GPS will add tracking data to recordings.
Key features lockable SD card enclosure for dash cam, automatic accident/event recording, 165 degree viewing angle, built-in GPS, Wi-Fi, emergency record button, universal hard wire loom, night vision function.
Expect to pay £349.99
Star Player #4
Camos Jewel Plus V1
A straight camera and monitor set-up that offers a "default view" – which means it can act as a normal mirror, giving a constant rear view whilst you're towing. Then, when you select reverse gear, the camera angle changes to give a closer view of what's directly behind.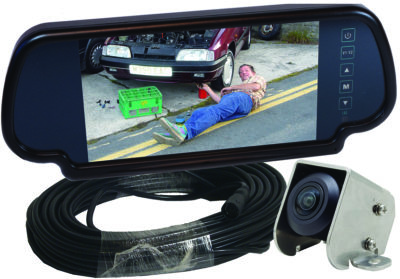 The price here includes a Camos trailer connection cable. You can also opt for alternative monitors, including integration with an existing radio head unit.
Key features Supplied with power loom and connection cable, alloy/stainless steel camera housing, remote control, two-year warranty.
Expect to pay £584.14
Over to you…
Got any advice on caravan rear-view monitoring systems you'd like to share with fellow caravanners? Please feel free to add a comment below.
Search our blog
---