Last month we brought you some top tips for cleaning your awning and asked how often you cleaned yours.
The votes have been cast and we can now reveal how often our caravanners clean their awning.
Awning cleaning results…
More than a third of voters never cleaned their awning.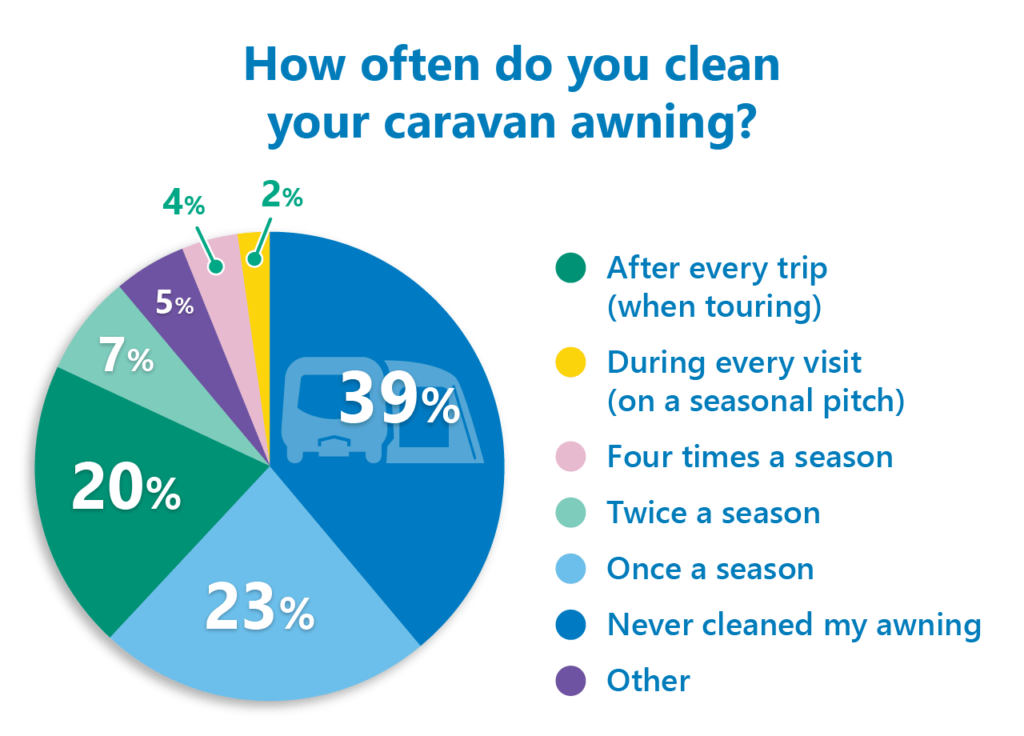 Awning manufacturers say a well-maintained and clean awning will last for years and more than half of voters cleaned their caravan awning at least once a year.
Twenty-three percent gave their awning a clean once a season and a fifth cleaned theirs after every trip when touring.
A small, seven percent cleaned their awning twice in a season and only four percent cleaned it four times in a year.
Your awning cleaning comments…
Ken Bradshaw told us he wiped down his awning and removed any marks or stains after every use and before packing it away. He said he'd never re-proofed it though.
James Reed makes sure he cleans it around the skirts every time he takes his awning away.
Thanks to everyone who voted and we'll bring you a new caravanning poll soon.
Cost to insure: *
---
factfile
| | |
| --- | --- |
| Model | |
| Base vehicle | |
| Axle type | |
| Dimensions | |
| Shipping length | |
| RRP | |
---
Search our blog
---