Insurance risks exist whether your caravan is out on the road or locked up safely in a nearby storage facility.
Our statistics show that caravans are much more prone to claims whilst in storage than motorhomes are. That said storage facilities are generally used more often to store caravans than they are motorhomes.
This doesn't mean that motorhomes are risk-free in storage though.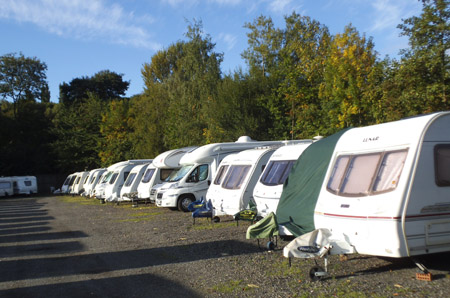 Top three in-storage claims:
Number 1
Storm is the most common factor in motorhome and caravan in-storage claims, accounting for almost a third of all storage claims. Storm is deemed an Act of God in insurance terms; it's unavoidable no matter how well-equipped and secure your storage facility may seem.
Although storm ranks number one, flood and snow also pose a serious threat to stored units.
These types of conditions cause all kinds of problems for motorhome and caravan owners. From less serious issues such as leaks and frozen pipes to severe claims for cracked roofs, and damaged windows.
Number 2
Accidental damage incidents are the second most popular in-storage claims. Those that don't involve a third party often lead to claims for damaged worktops, faulty electrics and leaky skylights. While those where a third party vehicle is involved tend to affect the outside of the caravan or motorhome.
We suspect this is because most caravan and motorhome storage facilities house many units at once and scrapes usually occur as owners manoeuvre in and out of storage pitches.
Number 3
The threat of in-storage theft is perhaps the most concerning for motorhome and caravan owners – especially those who trust that their vehicle is safe when in storage.
Over 10% of in-storage claims were made by policyholders whose caravan or motorhome had been stolen. This figure doesn't include attempted break-ins and attempted theft which also give rise to common claims. Equipment theft is another risk to be aware of when putting your caravan or motorhome in storage.
So the answer is very much YES we would certainly recommend maintaining specialist caravan insurance cover or comprehensive motorhome insurance even when you've got your 'leisure home' in secure storage.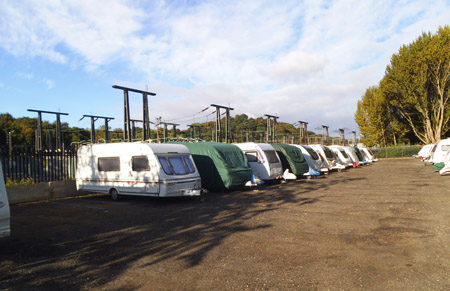 What can I do to reduce the risks?
Choose your storage facility wisely
Not all storage sites are equal. You really need to look at the different security features that each offers. Also some sites may be less exposed to the elements than others.
You could use the Caravan Storage Site Owners' Association (CaSSOA) website to find, locate and book a secure storage site near you. CaSSOA accredit and rate UK storage sites so more caravan and motorhome can benefit from peace of mind.
Perimeter fencing, 24 hr access control and CCTV are secure storage site features that could even get you an insurance discount.
If you would prefer to store your caravan or motorhome where you can see it, you can achieve similar results at home. Last year we gave you a few hints and tips on how to keep your caravan secure at home – take a look.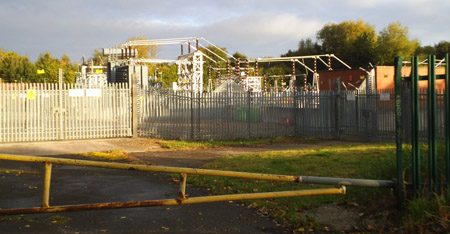 Protect against storm damage
It's incredibly difficult to make your caravan or motorhome storm proof but motorhome and caravan covers can help to reduce claims for damage to external panels, sky lights, windows and roofs caused by storms.
For further information on caravan and motorhome covers click here.
Also a final check to ensure windows, doors, locker doors, garage doors, rooflights are secure before leaving your caravan or motorhome could prevent an necessary claim when high winds and bad weather arrives.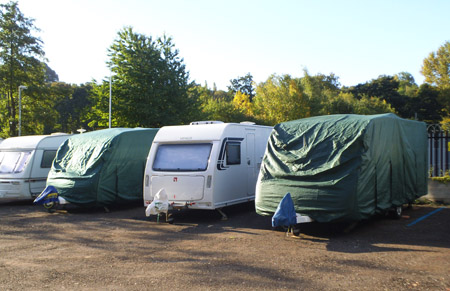 Prevent accidental damage
Many accidents are unavoidable. Your storage location might be a tightly packed affair so take care when manoeuvring on or off your storage pitch and of course when entering or exiting through the site's gates. A reversing camera or sensor system may come in really handy especially if you've got no one to guide you in or out!
Check out our review on reversing systems for caravans here.
Electrical faults and other issues that may develop over winter months could also be picked up by regular caravan or motorhome servicing.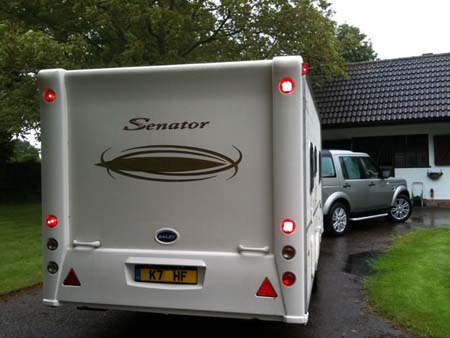 Beat thieves
As always we'd recommend making your caravan secure as possible. A really great security device for caravans and motorhomes kept in storage is a proactive tracking device. Not only could this recover your caravan quickly in the event of theft, it could also give you early warning of a break in.
A proactive device is usually linked to an alarm or motion sensor which when triggered by movement will alert the tracking device monitoring station and mean the caravan or motorhome can be checked out.
Once alerted with the help of your storage site owner it can be quickly established if theft or break in is taking place and appropriate action taken to re-secure it or begin a police search to recover it.
Removing expensive equipment such as awnings could help to prevent thieves from attempting to break in.
Secure storage and security discounts galore!
Take a look at our caravan insurance discounts or if you're looking for motorhome insurance click here.
Cost to insure: *
---
factfile
| | |
| --- | --- |
| Model | |
| Base vehicle | |
| Axle type | |
| Dimensions | |
| Shipping length | |
| RRP | |
---
Search our blog
---