We are big fans of axle wheel locks and provide a caravan insurance discount to owners who fit them to their tourer.
Many new caravans are fitted with an axle wheel lock receiver and many come with the locking insert supplied. However, if it isn't supplied you'll need to buy a lock to use this security feature.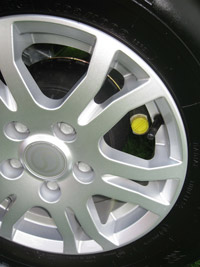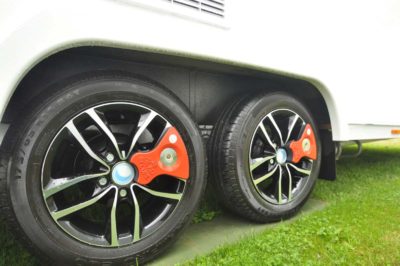 The most common axle wheel lock is the Al-Ko Secure, which has the top diamond rating standard by Sold Secure, for its resilience to attack.
It's also possible to use the orange Purpleline Excalibur or blue Bailey Excalibur as a locking mechanism for the axle wheel lock receiver.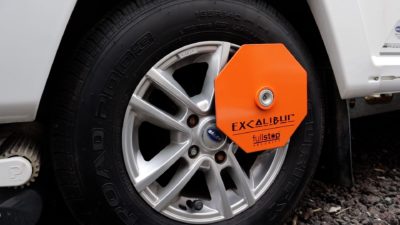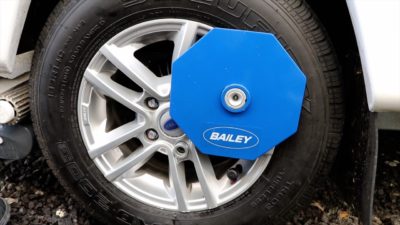 Fitting the Excalibur caravan wheel lock
If you've declared on your caravan insurance policy that you have an axle wheel lock fitted and the device you are using is the Excalibur, you'll need to fit it in the following way for theft cover to remain in force.
Step 1
Remove the yellow cap from the caravan wheel and keep safe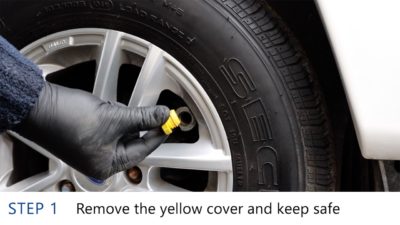 Step 2
Screw the Excalibur's adapter into the axle wheel lock receiver using the tool provided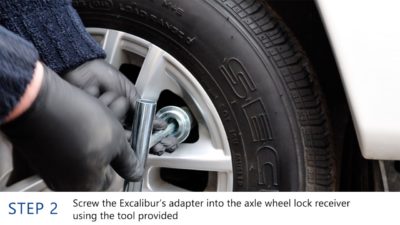 Step 3
Insert the Excalibur wheel lock into the receiver via the adapter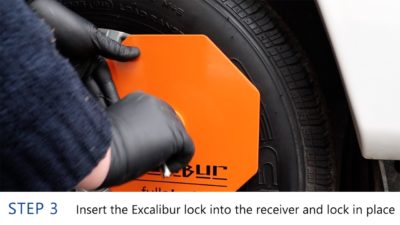 Step 4
Lock the Excalibur in place and remove the key
An axle wheel lock is one of many caravan security devices. Don't forget to always fit and activate any other security devices you have agreed with us whenever your caravan is detached from your tow vehicle and left unattended.
Search our blog
---