Wising up to winter in your caravan
There's plenty you can do to take care of your touring caravan in winter, whether you're on the road or laying it up in storage.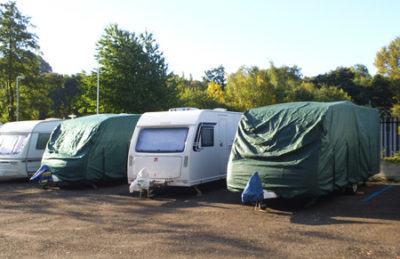 After our recent poll on winter caravanning accessories, here we take a look at 10 products to give your tourer some winter protection or to make your travels more comfortable. See also our article on accessories for cold weather caravanning,
Star Player #1
Protec covers
One of a number of specialist producers of covers for caravans that are soft (to prevent any abrasions), breathable (to prevent moisture and mildew) and offer great protection from the elements if you're storing your caravan outdoors.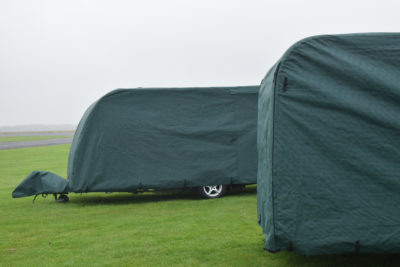 Each cover uses Protex003, an exclusive three-layer fabric, and comes with a three-year warranty, heavy-duty strapping and easy-release buckles. All also come with door access to suit your caravan, breathable storage bag, fitting poles and A-frame cover.
Expect to pay From £329
Star Player #2
Tank Blanket
If you think having underslung fresh and water tanks precludes you from winter touring, here are the products to make you think again.
Choose from a variety of offerings here, all based on a simple premise – systems that start with what is almost literally an electric blanket for your tank. This can be supplemented by insulation protection for any pipework that's exposed to the elements.
Expect to pay From £91.80
Star Player #3
Fenwick's Caravan Cleaning Products
Get your caravan clean and give it a bit of TLC before you put it into winter storage. Fenwick's is the name behind a wide range of products that are up to the job – including Bobby Dazzler (afterwash protective coating), Caravan Cleaner, Windowize scratch remover and Overwintering fluid.
For the latter, give your vehicle a thorough clean then apply a layer of this overwintering product and simply forget about it until the following spring.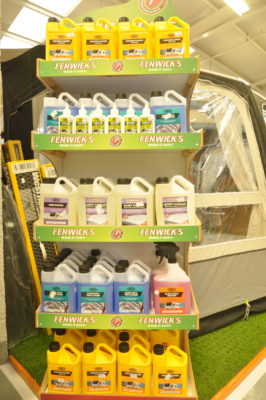 It works on aluminium, GRP, most plastics, acrylic windows, sealants, decals and more. After the winter lay-off, just rub it off and you'll have a sparkling caravan, ready for the road. The one-litre container is reckoned to be sufficient for up to 50 square metres.
Expect to pay £11.99 (Over Wintering Exterior Protector); £11.99 (Caravan Cleaner); £10 (Waste pipe and tank cleaner); £11.99 (Bobby Dazzler); £7.99 (Windowize); £7.99 Black Streak Remover.
Star Player #4
Floë Drain Down Kit
For use in any caravan with its own fresh water tank. In independent tests the Floe caravan drainage kit will take some 99% of all water out of your system, thus almost eradicating the potential for any frost damage. It works in conjunction with a foot pump or 12V compressor.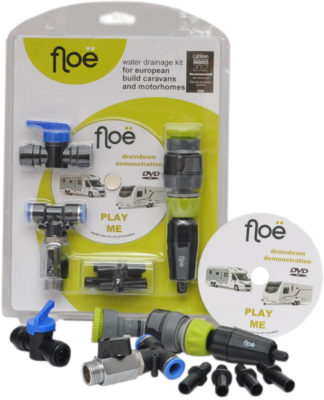 Floë's systems are also ideal for keeping freshwater hygienic.
Look out, also, for Floe's Induratec version at £199.99, designed for permanent fitting so you can drain down in about two minutes, any time you wish. Related accessories are also available.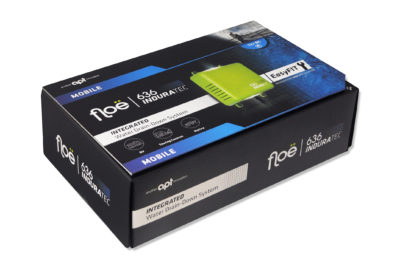 Expect to pay £55
Star Player #5
Kampa Diddy
Something like this fan heater could make all the difference between a vehicle suffering damage and surviving a severe cold snap. Or, you might just want it to supplement any heating system that's already fitted in your 'van.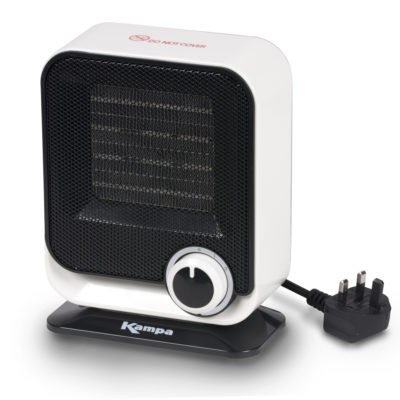 Used on its own, it's best suited to smaller vehicles, and obviously it's not meant to be used over extended periods. You'll need to be hooked up to mains electricity, too.
With an all-plastic casing, it has 750W and 1,500W settings.
Expect to pay £20
Star Player #6
Snugpak Microfibre Travel Towels
Towels like this can have a myriad of uses in the winter. And part of their beauty is they're lightweight and pack small. They're quicker drying than bulky traditional towels too, as well as being very absorbent.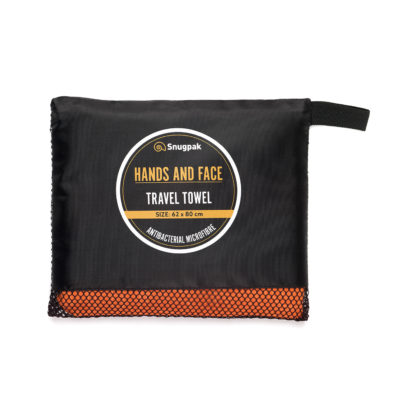 The fabric is also anti-bacterial, as well as odour-reducing. And they're machine-washable up to 40 degrees C.
Uses extend to drying wet pets or just mopping up anywhere there's water you don't want.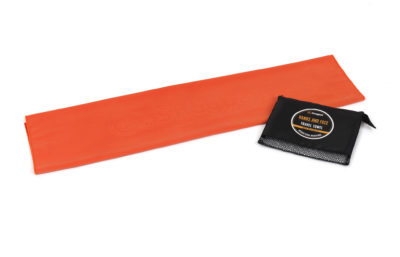 There's a choice of sizes and colours – Coyote Tan, Olive or Russet Orange. The larger "Head To Toe" version is 120cm x 125cm and weighs just 360g when dry. It also comes with a dual-compartment wet and dry stuff sack.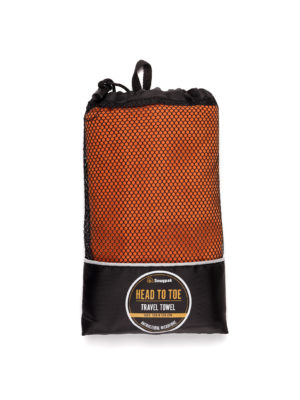 Expect to pay £19.95 (Head to Toe); £10.55 (Hand and Face)
www.snugpak.com
Star Player #7
Ctek MXS 10
Your caravan battery is particularly vulnerable when cold weather strikes, especially if it's not in a suitable insulated location (exterior-access battery boxes are the worst offenders).The MXS 10 is one of a full range of "intelligent" battery chargers from specialist manufacturer, Ctek, and it's arguably the most suitable for use in a touring caravan.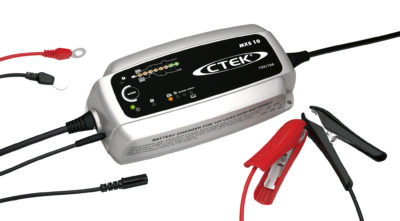 It's a fully automatic eight-step charger, delivering 10A to a 12V battery, but it also monitors the condition of your battery – warning if it's receiving and retaining a charge, or not. There's also a "recond" mode for restoring and reconditioning after deep discharges, also balancing acid concentration, plus having winter settings for charging in the colder conditions that can otherwise play havoc with a leisure battery's performance.
It also protects vehicle electronics with spark-free connection as well as reverse polarity and short circuit protection.
It's suitable for all leisure batteries up to 200Ah, including AGM types.
Expect to pay £132
Star Player #8
NDS Lion lithium batteries
If you're really worried about your leisure battery, how about switching to lithium?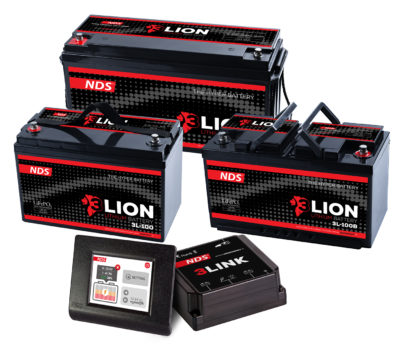 Caravan and motorhome accessories specialist, RoadPro, is a leading light when it comes to lithium. It points out the following benefits of a lithium unit:
Fast charging – 50-100 Amps-plus depending on model and installation method
Safe fast discharging, making them ideal for use with inverters
Can be discharged by 95% without adverse effects
No significant drop-off in voltage even when the battery is heavily discharged
Low self-discharge rate – varies according to model and temperature but 3%-10% on average
2,000-5,000 estimated cycles depending on model and depth of discharge
Low weight – approximately 50% of an equivalent lead-acid battery with similar Ah rating
No maintenance
Completely safe – no toxic fumes, corrosive liquids or fire risk
Can be mounted horizontally or vertically
The 3L-100 model is the most popular and comes complete with 3Link junction box and LCD monitor.
Prices aren't cheap, but you can offset that against never having to use mains hook-up, as well as the fact that such batteries can also be charged and discharged literally thousands of times.
Expect to pay From £1,299 (100aH model)
Star Player #9
Eco Air DD1 Classic
A dehumidifier will help reduce condensation. Unsurprisingly, the better-performing models are mains operated. If you're lucky enough to have access to mains hook-up, you can use a dehumidifier to prevent damage caused by moisture build-up during long-term storage of your caravan. They can also help in reducing condensation if you're staying in your 'van.
The Eco Air DD1 Classis is a desiccant dehumidifier (i.e. no gases are used) from one of the leading lights in this market. Mains operated, key features include an auto-toggle power saver that senses air humidity and automatically switches between full power, economy and stand-by modes. It also acts to make sure ambient air doesn't become too dry.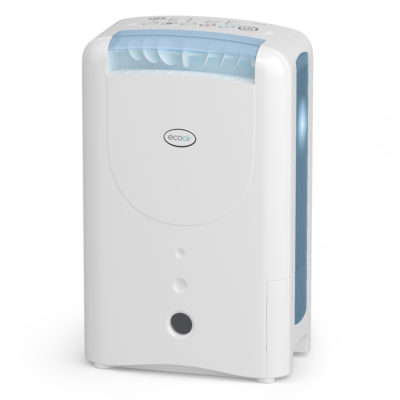 There's also a 3-d louvre whereby you can opt for a wide channel to optimise air distribution or a spot channel if you want to pinpoint a specific area of mould.
It weighs in at 7kg and is 35 cm wide, 54.5 cm high and 22.5 cm deep.
Expect to pay £169.99
Star Player #10
AlcoSense Lite 2
And finally… enjoy your winter festivities, wherever your travels take you but do remember not to partake in too much alcohol. Not just for your own health, but that of others.
The AlcoSense Lite 2 is a pocket-sized personal breathalyser that you can take anywhere with you for an instant check on whether you're under the legal limit for driving, including the morning after (AlcoSense points out nearly one in five drink drive convictions are the morning after the night before).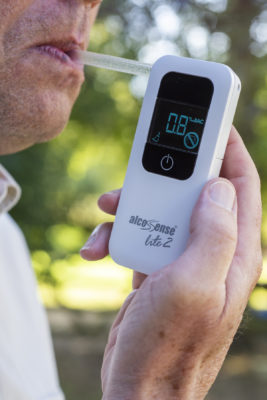 It can be set to the drink-drive limit in England, Wales and Northern Ireland – or the lower limit in Scotland and Republic of Ireland. Note, also, in certain mainland European countries it's a legal requirement to carry a device like this with you whenever you're driving.
You can get a result in seconds. Available online or from motoring retailers such as Halfords.
Expect to pay £44.99
Check your caravan insurance policy
Please note, it's a condition of your Caravan Guard touring caravan insurance cover that, if your tourer is not in use between November 1st and March 15th, you should drain down all water and sanitary systems.
Also, remember to make sure that you've let your caravan insurance provider know if you're changing the storage location of your caravan over winter.
Over to you…
Got any advice on essential winter caravanning accessories you'd like to pass on to fellow caravan owners? Please feel free to add a comment below.
Cost to insure: *
---
factfile
| | |
| --- | --- |
| Model | |
| Base vehicle | |
| Axle type | |
| Dimensions | |
| Shipping length | |
| RRP | |
---
Search our blog
---