Winter warmers
Want your motorhome to make it through as you lay it up for winter? There's loads you can do to keep things cosy.
Increasingly, modern motorhomes are designed for year-round use. Hence, superior insulation (including features such as double floors, which also effectively keep all pipework in-board). However, for a significant majority, putting your motorhome into hibernation during winter will be a reality.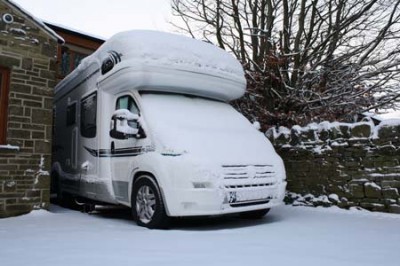 But, that doesn't mean you can pack it away and forget about it. Preparation is key, and it's just as essential to keep a close eye on your pride and joy as it sits out any cold spells, even if it's parked up outside your home.
If you can't store your motorhome undercover, consider investing in a specialist fabric cover for extra protection from the elements, for instance.
Before that, though, there's plenty to do to get your motorhome winter-ready – starting with our 20 top winter tips here.
20 top tips for winterproofing your motorhome
Here are some of the things to consider before you lay up your motorhome for a long period of time in the colder months:
Fire it up

There's nothing worse for your motorhome than for it to be sat idle for long periods – especially during the winter. Even if you don't plan to stay away in it, try and aim to go for an extended drive at least once a month. Ideally, also, use some of the key on-board facilities – heating, cooker etc.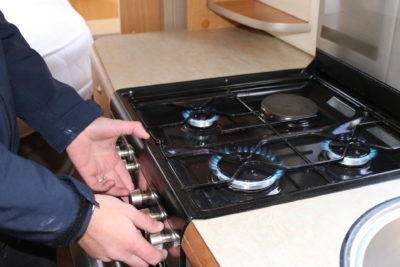 Use the air con

When you're out driving, use the cab air conditioning system. It helps its gasses to circulate as well as having a dehumidifying effect.

Hook it up

 It's ideal, especially if you're laying-up your motorhome through the whole winter, to have access to mains electricity. That way, you can keep your 12V systems topped up, operate the heating occasionally to keep the interior dry, and more.  A solar panel (don't cover it, though) can help maintain a leisure battery's charge, but it's still no substitute for the extra boost you get from mains hook-up.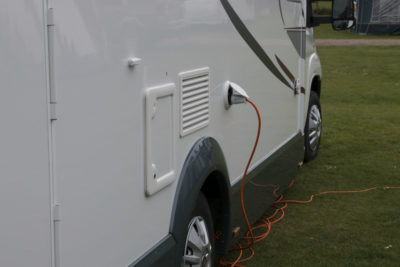 Vermin control

Check for signs of vermin. Small animals are always on the lookout for somewhere to keep warm in the winter – and motorhomes can be an attraction. All manner of tips are out there for keeping mice and more at bay – from peppermint oil to tumble dryer sheets, electronic devices, wire wool and more. However, make sure you don't block off ventilation points like gas drop-outs.

Drain down your motorhome

Get to know the precise steps for draining down your motorhome – from emptying all tanks and pipes to leaving taps open and removing the showerhead, to going for a last-minute drive with outlets open to shake out any unwanted water.  This is also a condition of Caravan Guard's policy to make sure you remain fully insured against damage caused by freezing water (see our last tip on this page for more information).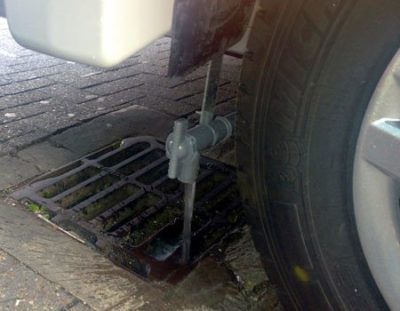 Look after your motorhome battery

Your leisure and vehicle batteries can be particularly prone to winter excesses. Many a unit can seemingly work well all year round then suddenly fail when the cold comes. If your motorhome's leisure battery is in an exterior-access storage box it'll need more attention. It's that much closer to the elements, for a start.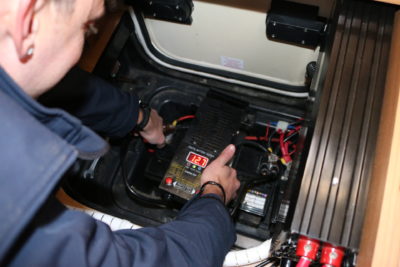 Throw out your food

A complete clear-out of your motorhome before you put it into hibernation is a great idea. Any leftover foodstuffs, even crumbs can attract vermin (see above), no matter how well you think it's secured.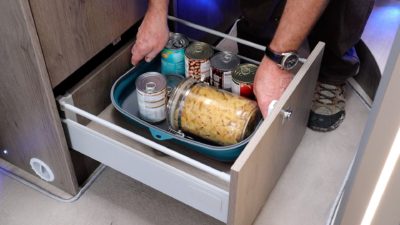 Empty the motorhome

Likewise, emptying your motorhome of everything you take with you on your travels is a reminder of how much extra weight you may well have on-board. The emptier the 'van, the better chance for efficient air circulation while it's not in use – for this reason, it's best to leave locker and wardrobe doors open. This also extends to taking out any key documentation, valuables etc.

Clean out your motorhome fridge/freezer

Remove all food as well as ice trays etc. Wiping away any moisture and leaving doors partially open should be sufficient to prevent mould forming and building up. Fit exterior fridge vents (if supplied).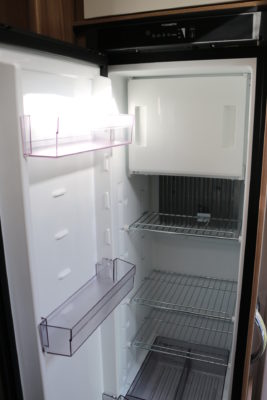 Check the loo

Make sure your toilet is fully drained down. Check and lubricate any seals. Best practice, too, is to actually leave the lid up!

Remove cushions and mattresses

If possible, store them in the dry at home. If you can't do this, store any large cushion pieces upright to allow as much airflow around them as possible and away from the windows to stop them getting damp through condensation.

Engine checks

Your base vehicle will also benefit from some pre-winter care and attention. It's good practice to check levels for anti-freeze, screenwash, brake and power steering fluids and adjust accordingly.

Motorhome tyres

Now's also a good time to check all your motorhome's tyres (including the spare). Check the age, condition and tread.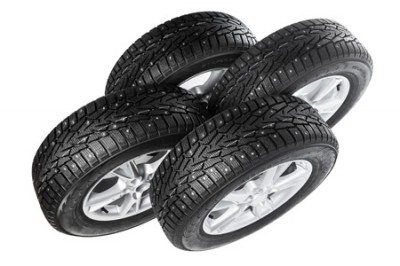 Motorhome cleaning

A thorough clean of your motorhome bodywork, including the roof, can pay dividends. It's also an ideal opportunity to check over seals etc. Using a proprietary overwintering fluid will give your vehicle a protective barrier.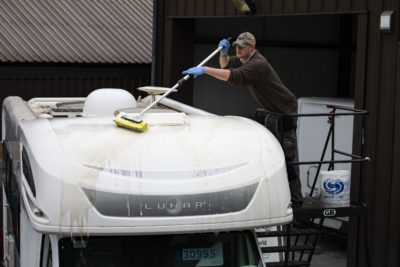 Disconnect your gas supply

Remove any gas cylinders and store them safely away from your motorhome.

Grease the locks

Injecting a little lubricant, like silicone spray, into any external locks and hinges should be sufficient to prevent any frost damage, as well as helping the locks themselves work efficiently.

Maintenance checks

Check the individual manuals for any key fittings to your motorhome to see if any specific maintenance needs to be taken through the winter. This could also include checking seals are in order to prevent water ingress.

Trackers and alarms

Check the status of any alarm and or motorhome tracking systems, making sure any subscriptions are up-to-date, and that they're listed on your motorhome insurance policy. You might also want to add extra, visual theft deterrents while your motorhome is in storage
Consider booking your motorhome in for servicing

Before you put it into storage for winter, a motorhome habitation check and service of the base vehicle will make sure everything is in order. Motorhome workshops are often less busy at this time of year too. Alternatively, make a booking for as soon as possible, before you get back out on the road.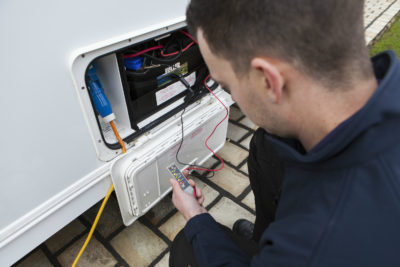 Check your motorhome insurance policy

Please note, it's a condition of your Caravan Guard motorhome insurance cover that, if your motorhome is not in use between November 1st and March 15th, that you should drain down all water and sanitary systems. And if you're putting your motorhome into a different storage location throughout winter, make sure you tell your insurance company. Accidents, damage and thefts can, and do, happen in winter so make sure you have insurance cover in place.
Remember, all motorhomes are different. Get to know yours and you'll soon find out how it performs in the winter and what aspects need particular attention.
Here we look at three winter motorhome accessories to help protect your pride and joy from the elements.
Star Player #1
Protec covers
One of a number of specialist producers of covers for motorhomes that are soft, breathable, and offer great protection from the elements if you're storing your motorhome outdoors.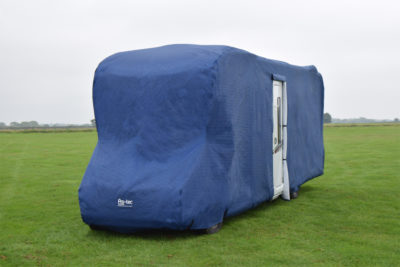 Each cover uses Protex 003 exclusive three-layer fabric and comes with a three-year warranty, heavy-duty strapping and easy-release buckles.
Expect to pay From £329/£420/£499 (van conversion/coachbuilt/A-class motorhome)
Star Player #2
Fenwicks 601C Over Wintering Exterior Protector
Give your motorhome a thorough clean then apply a layer of this product and simply forget about cleaning it until the following spring.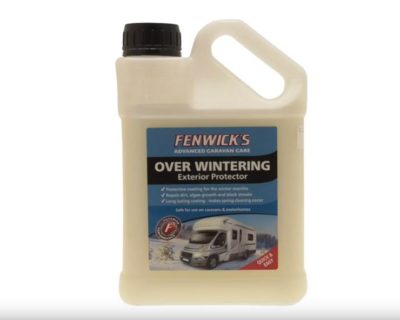 It can be applied to aluminium, GRP, most plastics, acrylic windows, sealants, decals and more. After the winter lay-off, just rub it off and you'll have a sparkling motorhome, ready for the road. The one-litre container is reckoned to be sufficient for up to 50 square metres.
It's designed to be used in conjunction with a number of other specialist motorhome cleaning and protecting products from Fenwicks.
Expect to pay £11.99
Star Player #3
Floë Induratec 636
The very latest product from Floë, which has earned a reputation as the leading supplier of drain-down kits for leisure vehicles.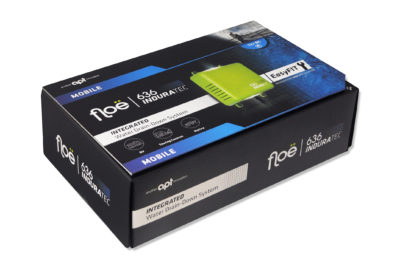 The Induratec 636 is designed for permanent fitting so you can extract all water from your system in about two minutes, any time you wish. Related accessories are also available.
The systems are also ideal for keeping freshwater hygienic, claiming it will clean some 99.5% of bacteria from pipework.
Although it's a permanent fit, it's also designed to be able to be transferred, should you switch to a newer motorhome.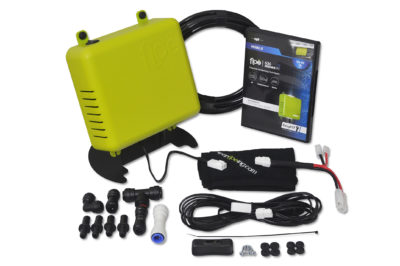 Fully automated, with its own "brain" and compressor, the Induratec will automatically stop at the correct pressure, restarting automatically after every outlet is drained.
The unit weighs just 850g, dimensions are 20cm x 17cm x 6cm.
Expect to pay £199.99
Star Player #4
Tank Blanket
If you think having underslung fresh and water tanks preclude you from winter touring, here are the products to make you think again.
Choose from a variety of offerings here, all based on a simple premise – systems that start with what is almost literally an electric blanket for your tank. This can be supplemented by insulation protection for any pipework that's exposed to the elements.
Expect to pay From £91.80
Over to you…
Got any advice on winterproofing your motorhome before putting into storage this winter to pass on to others? Feel free to add your comments below.
Cost to insure: *
---
factfile
| | |
| --- | --- |
| Model | |
| Base vehicle | |
| Axle type | |
| Dimensions | |
| Shipping length | |
| RRP | |
---
Search our blog
---