Taking the kids on any kind of camping holiday, be it in a trailer tent, caravan or motorhome, is a brilliant way for them to explore the outdoors and give them memories that will last a lifetime.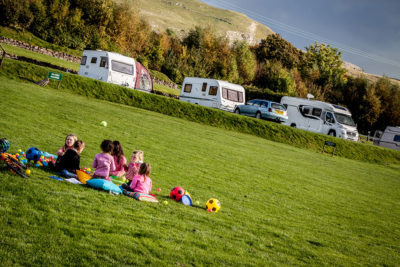 But, many will admit that it can sometimes cause that little bit of extra stress when travelling or when trying to get pitched up on site.
Together, with Coachman Caravans, we bring you some great tips to help you pitch up, hitch up and then relax, so everyone can have a great time.
Plus we look at some of the old-fashioned ways of keeping kids entertained on the journey, compared to the modern day luxuries of in-built DVD players, tablets, hand held devices and mobile phones.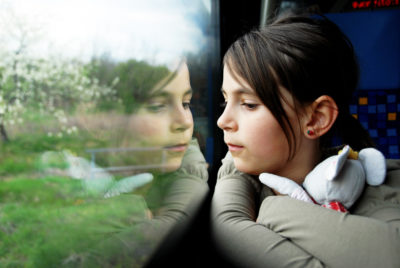 Nowadays, new technology might often be the saviour for a quiet life – but sometimes the old games are the best for keeping boredom at bay. You can never go wrong with "watching" games, like I-Spy; first one to spot a pink car (etc); prizes for the first person to spot the sea; or how many red cars can you count in 10 minutes.
Then there's a memory type game, "I went caravanning" – The first person says I went caravanning and brought a …". The second person repeats the first person's phrase and adds their own item, and on, and on, and on, until someone or everyone forgets who brought what.
Our MD also likes the "Polo game" – everyone suck a Polo mint and see who can keep the mint's ring intact the longest – guaranteed silence! And who remembers the old AA books where you had to fill in things you spotted on the journey…? There are many modern-day activity book equivalents, or you can always make up your own list of things to spot on the journey that the kids can cross off as they go.
Coachman Caravans also have five top tips to make sure everyone has lots of fun when caravanning.
When buying a caravan or motorhome, pick a 'van that suits the needs of your family. Have in mind where everyone will sleep and it's a great idea to have a separate area for the kids to sleep in, so you can close the door and have somewhere to relax when they've gone to bed. See our latest look at six new family caravans.
When there are lots of you in a small space, tempers can get frayed. An easy way to overcome this is to have an awning. This way you've got plenty of room to store things like bikes and shoes, as well as having space for a large table you can all fit round for meals. An added bonus is that the kids will enjoy sleeping in it when they get older. See our latest gear guide on air awnings.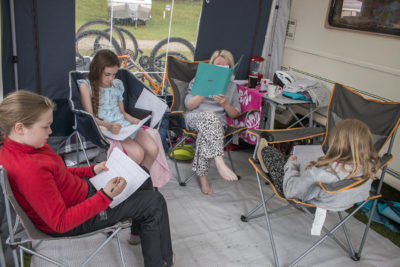 You don't want to be falling over toys and treading on Lego during the night, so have a bag of special holiday toys that stay in the 'van. Colouring books, jigsaws, dominoes and card games are all good ways of keeping the kids occupied and don't take up much space. Rotating what's in the bag every couple of months will make sure they don't get bored too. But don't take too many, as you'll be too busy sightseeing and exploring to need them…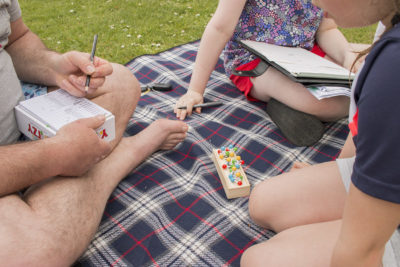 Be prepared for rainy days
Wouldn't it be great to have guaranteed sunny weather in the summer holidays? But, we have to be realistic and realise it probably will rain on a Great British Staycation! Always take waterproofs and wellies with you so that you can get still enjoy the outdoors even when it's wet weather.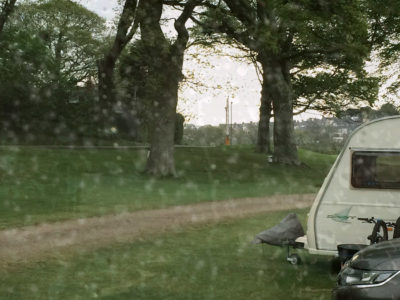 Make sure you do a bit of research on family-friendly caravan sites before booking your pitch. Sometimes it's nice to stay on a quiet site with no electric hook up or facilities, but if you have children in tow you'll probably appreciate having a few creature comforts close by or to be close to a beach, lake or forest walks for exploring.
Many campsites have toilet and shower blocks, swimming pools, play areas and children's clubs all included in the price of your nightly stay, so you'll never be short of something to do – even if the weather isn't great.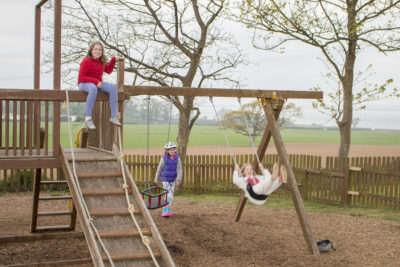 And finally don't forget a specialist caravan insurance policy will cover those accidental knocks and bumps that often come with having children on board. To find out more about Caravan Guard's touring caravan insurance and the discounts available, as well as new for old cover, visit www.caravanguard.co.uk or call 01422 395892. Find out how our cover can give you that extra peace of mind by clicking out caravan insurance discounts page, or get an online quote today. You'll also be covered for theft, fire, storm and more.
Here are some more tips for caravanning with children from seasoned caravanners The Wobble Boxers.
Over to you…
What are your favourite travel games to keep boredom at bay? Or do you have any other child-friendly travel tips to share?
Cost to insure: *
---
factfile
| | |
| --- | --- |
| Model | |
| Base vehicle | |
| Axle type | |
| Dimensions | |
| Shipping length | |
| RRP | |
---
Search our blog
---