For those bold spirits who want to take their motorhome adventures to more exhilarating levels, many find wild camping and travelling in remote rural areas without any hookups, to be a perfect solution.
It's easy to see the allure of being immersed in nature without the noise and distractions that the everyday, modern world brings. Off-grid, wild or free camping allows you to take in the clean, fresh air of nature while basking in soothing seclusion.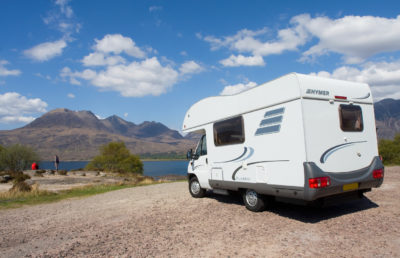 If you're thinking of taking your motorhome for a trek outside of traditional campsites, it's important to plan thoroughly before diving right into the deep woods for a lengthy stay. This will help your journey be peaceful and easy, instead of hectic and frustrating. Here are a few things to keep in mind:
Pick a location that's close and easily accessible
When you first start out motorhoming off-grid, it's a good idea to choose a location that isn't significantly far away and isn't terribly difficult to navigate.
Traditional campsites offer motorhome hook-ups so that guests can have the amenities of the modern world in an outdoorsy setting. Most also offer gravel pitches and easily-accessible entrances, making it easy to show up, park, and set up camp.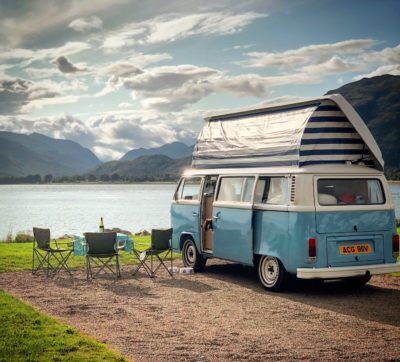 When you're navigating areas that don't have these luxuries available, it can be difficult driving off the beaten track, and it can also be tricky finding a level place for you to set up your motorhome.
This is why it's best to research areas that are known to be easily accessible for beginners. It's also helpful to start with a familiar area that isn't too far away, as you'll be used to the landscape, wildlife, and any local regulations.
Is wild camping in your motorhome allowed in the UK?
If you're not using an off-grid campsite or designated overnight parking, you'll need to make sure you have the landowners' permission before pitching up in England and Wales, as it's illegal, except for parts of Dartmoor and the Lake District.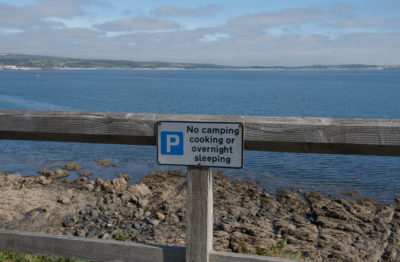 Wild camping is legal in Scotland but you must follow the Scottish Outdoor Access Code, and be mindful that access rights do not include motor vehicles, and byelaws do restrict camping in some areas of Loch Lomond and the Trossachs National Park.
Definitely don't park up overnight where the signs say it's not allowed – use designated overnight parking areas and make sure you're completely off the road.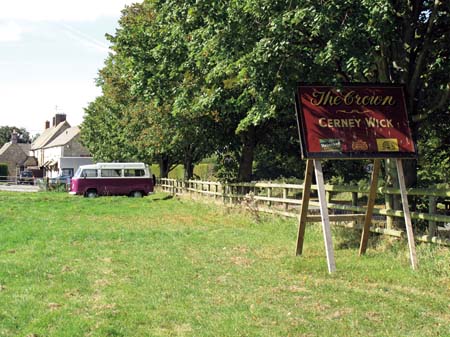 There are lots of small sites, overnight stops, pub car parks and landowners who are happy for you to pitch at the edge of a field in the UK– you just need to do your research. Look out for things like Britstops and Nightstops. Plus the Campervan and Motorhome Professional Association and Wild Camping forum are good places to start.
Consider the wild camping gear you'll need
While much of the gear you'll need to take wild camping is what you already bring with you on your traditional motorhome travels, there are a few special considerations to think about, including:
Cooking resources: An outdoor grill is a great thing to bring if you don't plan on using your motorhome cooking facilities. Also try to support the local economy by buying your food at farm shops, local grocery stores or eating at pubs or cafes.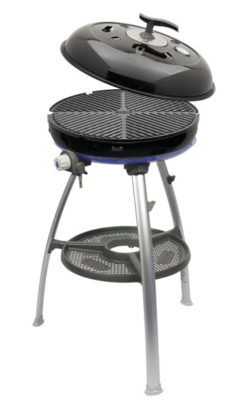 Power source: If you still want the benefits of having power when you're off-grid, consider an alternative power source. Many motorhome enthusiasts use generators, and solar panels are becoming increasingly popular and are also eco-friendly. Try to keep your power usage low by charging up devices when driving.
Heating/cooling options: If you have a power source, you can use your heating or air conditioning. That being said, doing so can still use quite a bit of energy. Taking extra layers and blankets, as well as portable heaters (make sure they are safe for indoor/motorhome use), can help keep you warm and toasty. If you need to cool off, consider adding reflective insulation to the windows and a motorhome awning to provide shade when relaxing outdoors.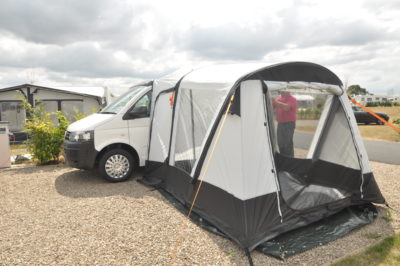 Outdoor lighting: Sitting outside and listening to the pleasant sounds that nighttime in nature provides is one of the most enjoyable aspects of wild camping, and there are many outdoor lighting options available so that you don't have to bask in the dark. Rope string lights are popular options, and there are also LED lights available that can attach to your motorhome awning. LED lights also use a low amount of power, and some outdoor lights are solar or battery powered.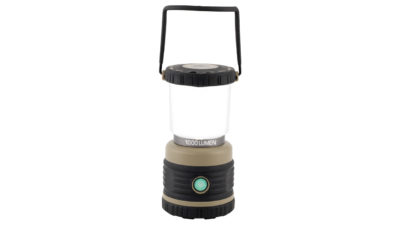 Mobile phone signal booster: Even if you want to tune out the world, it's important to be able to contact people in the event of an emergency. There are devices that can

boost your mobile signal in remote camping spots

.
Motorhome levelling tool: This will help make sure your home-on-wheels feels balanced instead of lop-sided.
Water filter: This is good to have in case of an emergency. Also, consider how much water you'll need and how much your tank will hold. A water carrier is a good idea in case you start to run low.
Weather app or radio: To keep an eye on the weather forecast.
Make sure your motorhome is in a good condition and adequately insured
As with any trip, it's important to make sure your motorhome is in solid shape before hitting the road. The last thing you want is for some mechanical failure when you're tucked away in a remote area. If you're not mechanically inclined, consider having a professional inspect that the brakes work, the proper fluid levels are maintained, the engine and battery are functioning ideally, etc.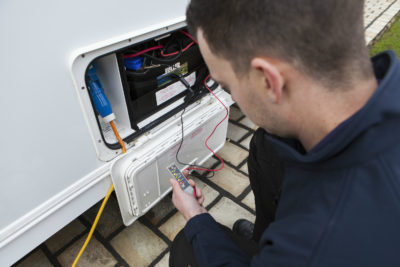 It's also a good idea to make sure you have comprehensive motorhome insurance. Off-grid camping can sometimes involve driving on unfamiliar, or rough terrain, but you need to make sure you don't drive on sand and through any rivers etc. for your insurance cover to remain valid.  Comprehensive insurance will generally provide cover for accidental damage, and Caravan Guard's motorhome breakdown cover, included with our motorhome insurance policy includes stranded in mud recovery when in the UK – for that extra peace of mind.
Learn the proper outdoor etiquette
Follow the unspoken rules of leaving the land in better shape than you found it. Pick up after yourselves, and take ALL rubbish with you when you leave.
Also, be respectful of space if you come across other motorhomers or tents. No-one makes an off-grid trek if they're hoping to have neighbours right next door, so move onto another area if the situation comes up.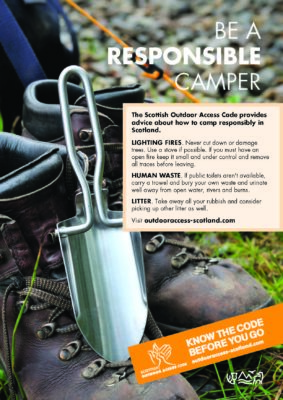 Use public toilets where possible or do your toilet business in the wild! It's worth taking a small trowel to bury human waste and bag up your toilet paper or wipes and take them away with you! Never empty your chemical toilet cassette waste into the main sewerage system, including public toilets, or near watercourses. Try to find a campsite with an Elsan point, asking the site owner's permission, or find out where there are motorhome service points.
In Scotland, there might be signs on public toilets telling you where the nearest chemical disposal point is.
Similarly, empty your grey waste in the designated area on a campsite or motorhome service point. If you're going to have no option than to empty your grey waste in the wild use biodegradable detergents – or none at all.
It might sound obvious, but also don't play loud music and put up your awning and washing line etc!
Water conservation matters
Wild camping can also be called "dry camping", as campers don't have access to an endless supply of water. When it comes to making sure you don't run out, always bring more than you need, and do what you can to conserve.
These tips will help minimise your water use:
Don't leave the water running when you're washing dishes, your face, or brushing your teeth, and only run the minimum amount needed to get the job done. For example, only a small drip is needed to brush your teeth!
Take fewer, shorter showers. Baby wipes are great for freshening up. Skipping shaving will also reduce the amount of water you use.
Make one-pot meals, so there are fewer dishes to wash. Before washing your dishes, wiping them off with a paper towel first will mean using less water to clean them.
Be respectful of wildlife
Remember that nature is already home to other living creatures, so do what you can to be a good guest. Take time to research what type of wildlife inhabits the land where you'll be staying, and take precautions to keep yourself and the animals safe. Minimise interactions by keeping food sealed and inside, and keep in mind it's important to never attempt to feed any wild animal you see.
Happy trails!
Hopefully, this will whet your appetite and get you thinking about what you need to do before hitting the bumpy road and going off-grid in your motorhome.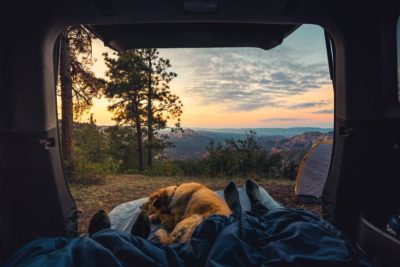 If you start small, pack right, take proper precautions, and do your research, you should have no problem going down the rugged, exciting path of off-grid motorhoming.
Cost to insure: *
---
factfile
| | |
| --- | --- |
| Model | |
| Base vehicle | |
| Axle type | |
| Dimensions | |
| Shipping length | |
| RRP | |
---
Search our blog
---