Winter for some motorhome owners means laying up their pride and joy – and recent lockdown restrictions, unfortunately, means time off the road for many.
But the winter season is also a great time to keep on touring and take advantage of quieter campsites and get the most out of your leisure vehicle.
Motorhome insurance is there to protect you from all kinds of accidents and risks and there are many common claims in the winter months when motorhomes are on or off the road. We've delved into our motorhome claims records to see what the top three were last winter and explain how you can avoid them.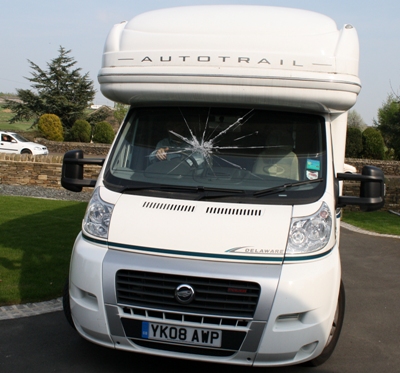 So what are the most common winter motorhome insurance claims?
1. Accidental damage
Almost half of claims recorded from November 2019 to the end of February this year were for accidental damage.
From reversing and parking mistakes, collisions with other vehicles, to roundabout accidents and awning damage, 46 per cent of motorhome insurance claims were for accidental damage. There were many instances of bumps and scrapes with trees, gateposts, and barriers as well as clipping of wing mirrors and in some cases, motorhomes rolling down the road and crashing into parked vehicles!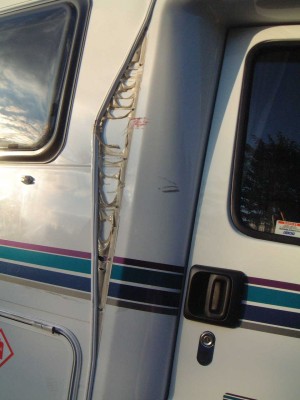 Top tips: When driving your motorhome in winter leave more time for braking, particularly when roads are wet or icy. Fitting winter tyres will help improve steering control and stopping distances. To prevent manoeuvring mishaps and those little bumps and scrapes, take care when driving into tight spaces, down narrow country lanes or when reversing. It's always worth asking a family member or friend to watch your back when reversing your motorhome or investing in a reversing camera or sensors.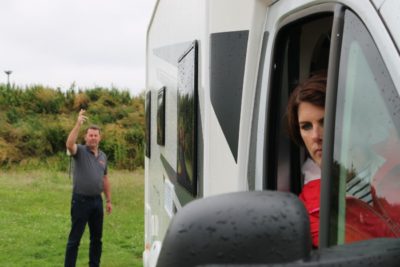 Also, take extra care when driving around roundabouts, remembering that your motorhome takes up more of the road. Stay in lane if you miss your exit and go around again.
2. Windscreen damage
Thirty-eight per cent of claims were for damage to motorhome windscreens, windows or skylights. Windscreen damage is often caused by stones flying up from the road and hitting the windscreen, causing chips and cracks. Other window claims included damage caused by thieves trying to break in or storm damage to skylights.
Top tips: Keep your distance to minimise stones, grit or other road debris being thrown up from other vehicles in front of you. Keep a minimum of a car's length for every 10 miles per hour you are travelling (i.e. approximately your thinking distance). Also, watch your speed, particularly on newly dressed roads. Obviously the faster you go the greater the impact and damage caused by any object hitting your motorhome.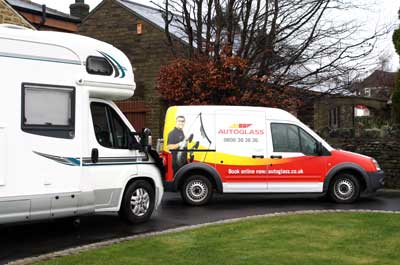 Keep a regular check on your windscreen to make sure any small chips don't grow into bigger cracks and more expensive damage. Get any chips repaired immediately so they don't expand, and don't wash your windscreen or apply any pressure to the chip. Remember if your motorhome windscreen can be repaired, or if it needs replacing, it won't affect your no claims discount on our insurance policy as it's classed as a non-fault accident.
Avoid pouring boiling water onto the windscreen to defrost it as this can cause damage or make existing damage such as chips even worse.
 3. Theft
The third most common insurance claim was motorhome theft or theft-related incidents – accounting for nine per cent of claims recorded last winter. Some motorhomes were stolen from the home address or from a storage site. We also dealt with a number of motorhome break-ins where theft has been attempted and damage caused.
Unfortunately, we're seeing a slight increase in motorhome thefts, so there's definitely a need to be extra vigilant over the winter period and make sure your motorhome and storage location are as secure as possible.
Longer, darker nights can benefit thieves so consider security lighting and even CCTV if your motorhome is kept at home as well as considering fitting security driveposts or adding a lock to existing driveway gates. If keeping at home isn't an option, look for the most secure CaSSOA Platinum or Gold storage sites.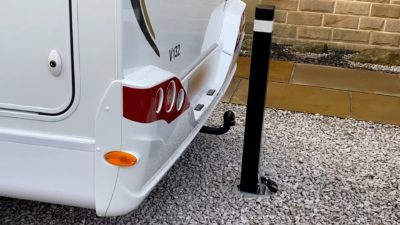 Top tips: To prevent motorhome theft, fit as many security devices as possible to make it more difficult for thieves, and make sure they're always activated when leaving your motorhome unattended. Our motorhome security guide goes through a number of products to beef up your motorhome security, including physical security devices, such as steering wheel locks and wheel clamps, which not only show you're serious about security but might also make a thief think twice. Also never leave your motorhome unattended with the engine running if defrosting your windows.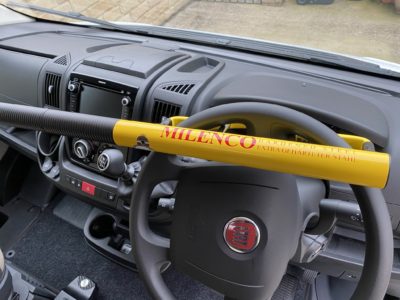 A proactive motorhome tracking device will also help to recover your motorhome if stolen and some send an alert if the vehicle is broken into or tampered with helping to stop break-ins.
If you have electronic security devices on your motorhome, it's important to make sure these remain powered throughout winter otherwise they'll become ineffective.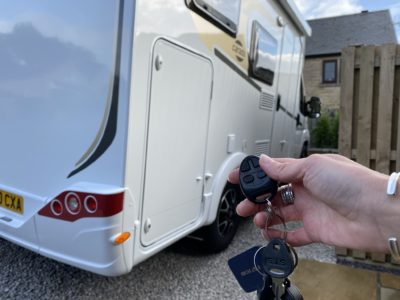 Remember, we also offer motorhome insurance discounts for approved proactive tracking devices, as well as alarms, reversing cameras and sensors. See our motorhome tracker page for the types of tracking devices you could fit.
To find out more about our comprehensive, award-winning cover visit our motorhome insurance page.
Cost to insure: *
---
factfile
| | |
| --- | --- |
| Model | |
| Base vehicle | |
| Axle type | |
| Dimensions | |
| Shipping length | |
| RRP | |
---
Search our blog
---